Kate's playroom makeover is nothing short of a miracle! Here's her letter:
You two are the best, and I read your blog everyday. I just redid the bonus room in our house and wanted to pass it along. Thanks for being such an inspiration! -Grateful, Kate
Here's the chaotic and cluttered before: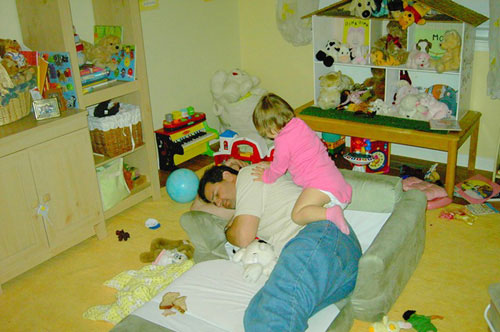 And the amazingly organized after: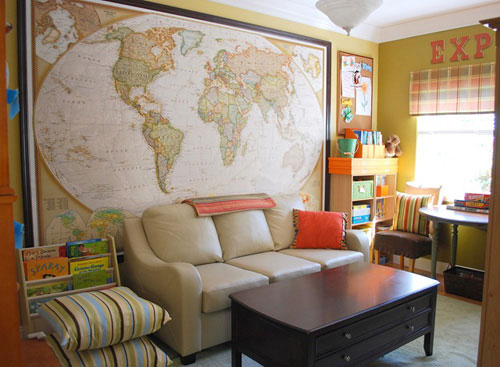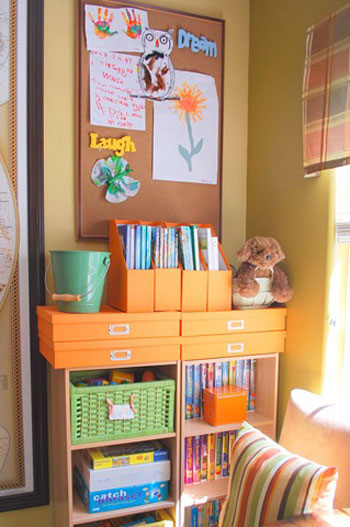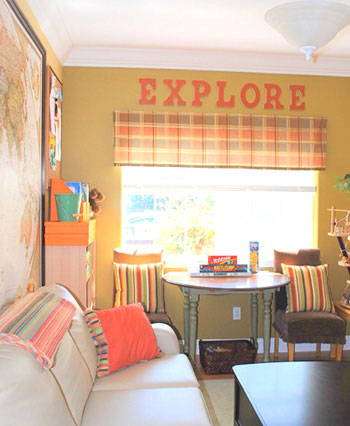 Can you believe that gorgeous oversized map on the wall (trimmed out of course)? And those cute orange letters above the window (spray painted by Kate herself!)? We love all the creative DIY touches that make the room so personal and memorable, and we have a feeling you guys are gonna love it too. To learn more about the makeover, you can pop in on Kate's cute blog. Long live affordable DIY deliciousness!