Since we're clearly in a kitchen state of mind, we had to share Kacie and her husband Kyle's makeover. With the help of their parents, they took advantage of their home's open floor plan and created a sweet and much-more-functional spot to fry up some eggs in the morning. Here's Kacie's email:
My husband and I just finished our first remodel! When we moved into our house one year ago we knew we were going to redo the kitchen and the flooring. The kitchen was completely closed in and all of the cabinets were poorly placed – there was only one usable drawer! I absolutely love to cook and this was not a cook's kitchen: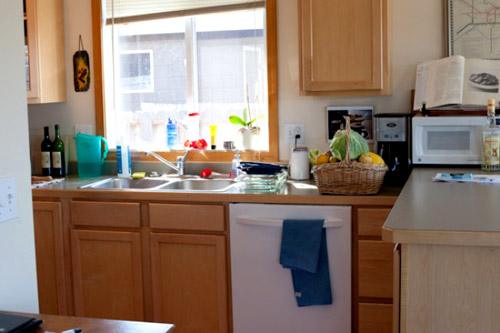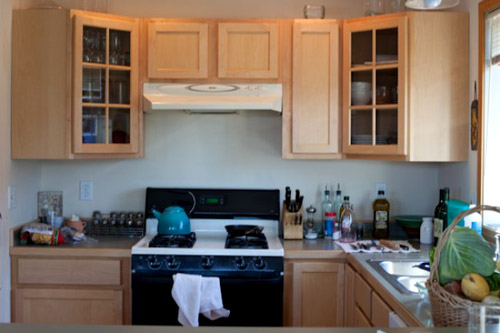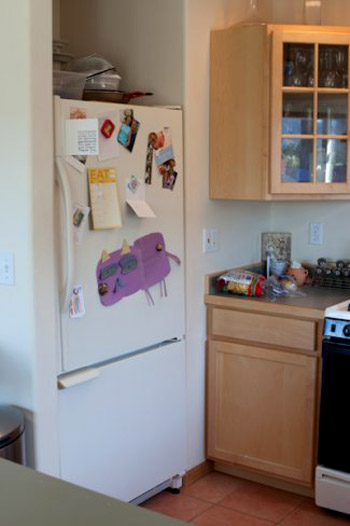 The goal was to really open the kitchen up and make it the first thing you see when you walk in the front door. With our in-laws' help we spent a month and half remodeling: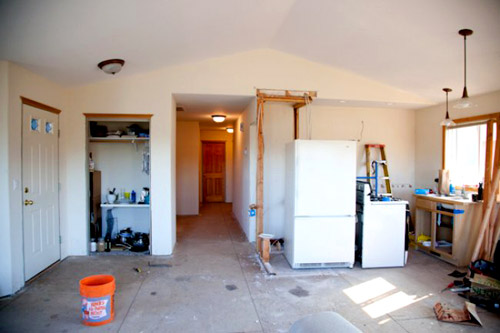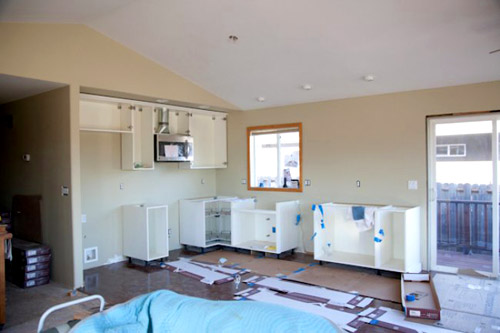 We got all of our cabinets, our countertop, the island, our sink, the floating shelves, and our hardware from Ikea.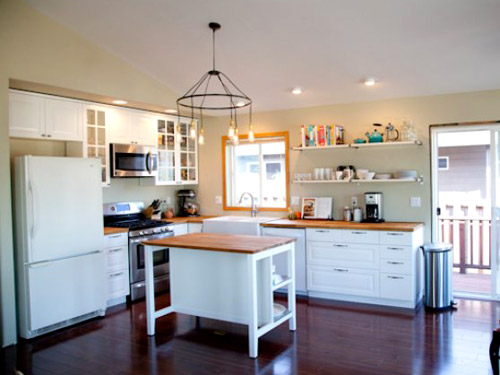 The new flooring is from Lumber Liquidators (Westminister Rosewood Laminate) and we found our Kenmore appliances at Sears.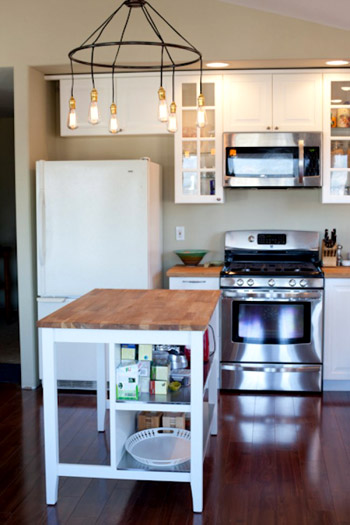 Our faucet is from Costco and the paint that we used is Benjamin Moore Providence Olive and Richmond Gray from Home Depot. Our chandelier was from Anthropologie (we got the bulbs for it on Amazon).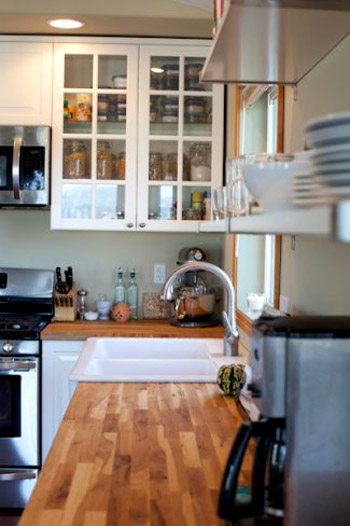 We're beyond thrilled with how it turned out. We can't wait to really get cooking in here. You guys were a huge inspiration for us. I hope you enjoy the photos! – Kacie & Kyle
Well, the whole "huge inspiration" thing is mutual, guys. You have no idea how encouraging pretty finished kitchens like yours can be as we head into our adventures in backsplash tile! And how awesome is that chandelier over the island? You can check out more of Kacie & Kyle's transformation on Kacie's blog. And if you have a makeover of your own to share, you can submit it to [email protected]. You know we like snooping around other people's houses…