Jenna whipped up a cute mini makeover with a $10 corkboard and some cheap patterned fabric. Here's her letter:
Like everyone else that writes in, I LOVE the blog! I've gotten a ton of project ideas from you guys (and the Reader Redesigns that you feature) so I thought I'd send mine in! My husband and I have been trying to add some pops of green into our blue/beige/espresso living room and when I needed new fabric to cover some patio cushions, I saw my opportunity at the fabric store. We bought this mail sorter/key holder/cork board on clearance from Kohl's for about $10 but the cork just wasn't doing it for us. $1 worth of fabric, some ribbon, and some craft spray adhesive later and it was customized (here's the online tutorial I used for the project). It took me less than an hour and was a great way to freshen the room for very little $$! -Jenna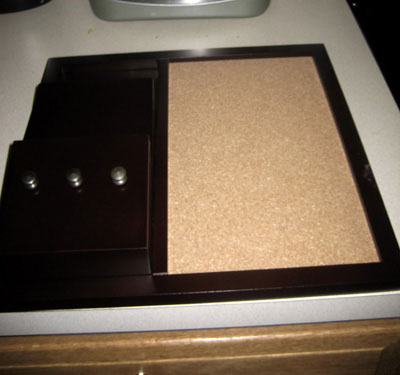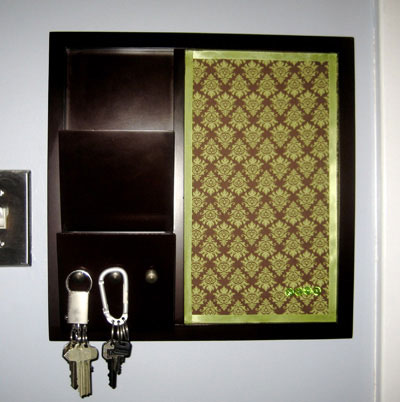 Isn't that adorable?! We love the patterned fabric and the ribbon trim detail. And of course the cost of this miraculous mini makeover isn't too shabby either. Thanks so much for sending the pictures our way Jenna. Long live inexpensive upgrades!