Clara may be another year older, but she's still a long ways off from her tweenage years. Which is why it was fun to live vicariously through Courtney's makeover of her 11-year-old niece Emily's room. Having virtually crashed Courtney's own home last May, we knew there'd be some great eye candy, and we often hear from folks who'd love to see a tween room or two, so here ya go.
Hi guys! I hope all is well in the Petersik house. I wanted to show you my 11 year old niece's room that we helped her makeover. She would be so excited for her room to be featured! This was an accumulation of four very long months worth of work. We converted an old laundry room…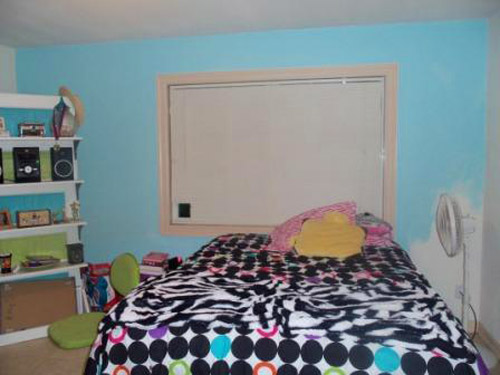 … into a little girls paradise. We patched holes, rewired lighting, installed ceiling speakers, re-worked the duct work, added FLOR tiles, and painted all of the trim and walls.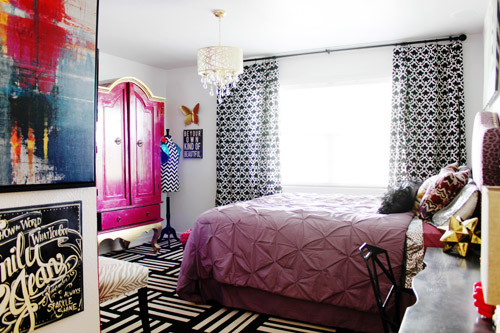 Then we added fun touches, like…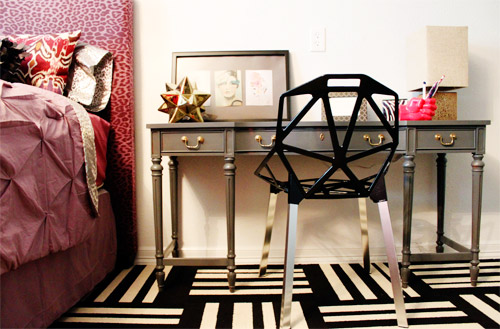 … new lighting and furnishings…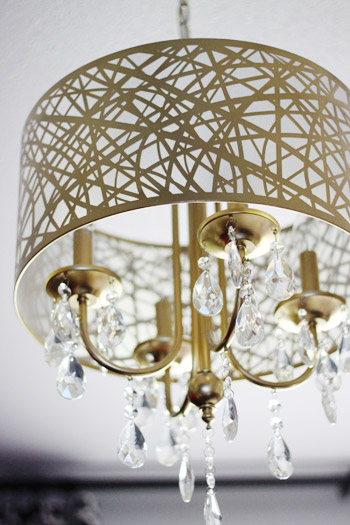 … like a brightly colored armoire that we painted a bold magenta color (it's extra functional for clothing storage).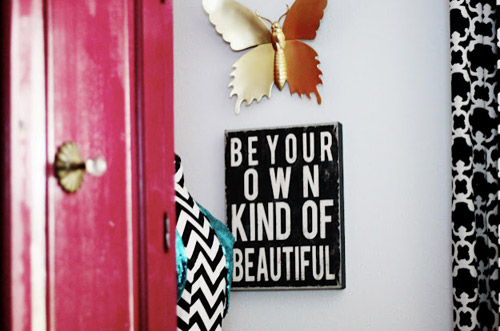 All in all, it was a labor of love and she's so happy with her new space. I hope you love it as much as we do. Thanks so much! -Courtney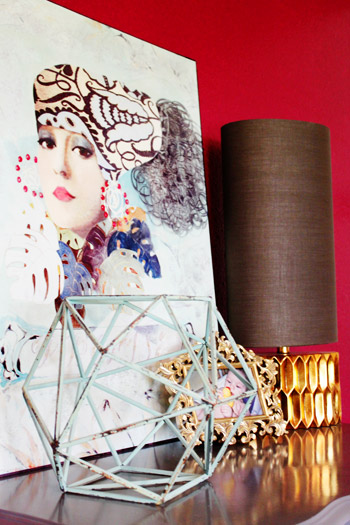 Thank you for sharing, Courtney! Not that I'll even pretend to relate to an 11-year-old girl, but I can see why she loves it. It feels like a nice middle ground between all-grown-up and fun-and-youthful at the same time. Bravo! You guys can see more about the makeover here on Courtney's blog. And so many of the ideas like painting that armoire bright pink and adding some over-sized art and a sculptural chandelier just might inspire some other tween room upgrades (or even a master bedroom reboot if you're feeling bold). Let's play the favorite part game. Sherry is in love with "everything in the second after picture" while I'm coveting that old-looking geometric sculpture in the last photo.