When Jen sent us pictures of her fantastic kitchen transformation (all the way from England!) we couldn't wait to share 'em. Here's her letter:
I absolutely love your blog and find your style so inspiring. I wanted to share my latest project with you as I am so pleased with it. I created a wall of colourful pictures in my kitchen and I love how it turned out. I am a photographer so all it cost me was the price of the prints (they are 8×12 inches each) and the frames were only $8 a piece. Thanks again for all of your inspiration! -Jen
Here's the blank slate before: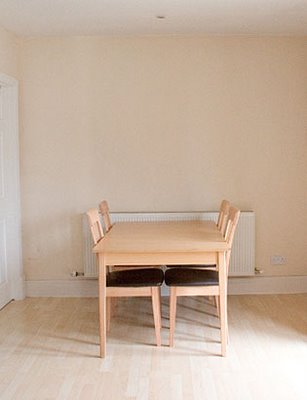 And the good-enough-to-eat afters: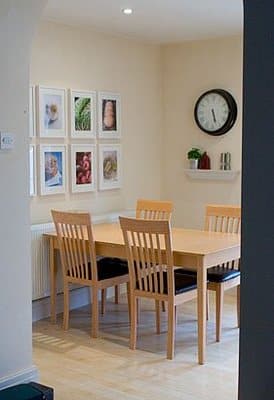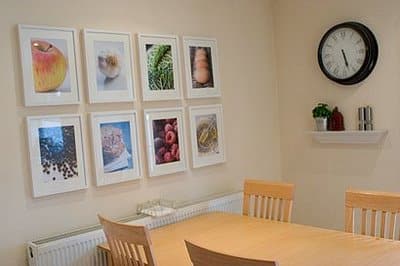 It's amazing what a few cheap frames and some tasty kitchen related artwork can do. Check out the gorgeous close ups of each image here. Yummy! And keep those before and after pics coming our way. We eat that stuff for breakfast.