When Karen sent us the DIY headboard that she whipped up, we couldn't wait to share her amazing results. Here's her letter:
I just wanted to show you how I used your tutorial to make a headboard for our bed. The only difference was that I used 1 X 2's cut to size from my home improvement store (I attached them with L brackets which only cost me $5!). I did use designer fabric by Patricia Bravo but I got a great deal on that on Etsy so the whole project was really affordable. Thanks for the tips! As you see our Min Pin likes it too! -Karen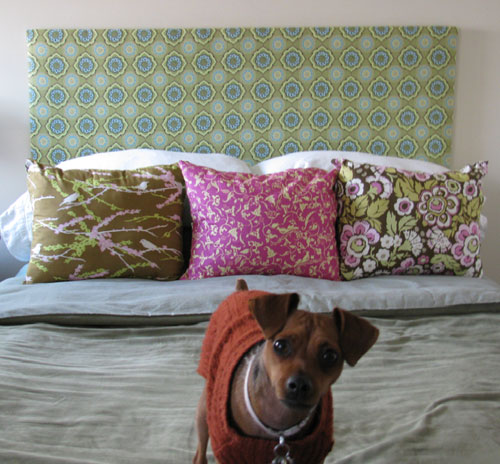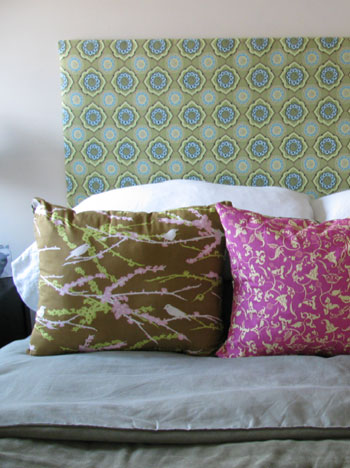 Didn't Karen do a great job? We love that she used such a pretty pattern to add ambiance and interest to her bedroom. And the fact that she paired it with such lively and lovely pillows (which she picked up on the cheap thanks to Etsy) really is the icing on the cake. And while we're on the subject of eye-pleasing arrangements, isn't her pooch the ultimate accessory? He really makes that DIY headboard pop.
Psst- Looking to make your own homemade headboard. Here's our super simple tutorial (seriously, if you can wrap a present you can upholster a headboard).