When Michelle sent over her fab furniture makeover we had to share her mouthwatering before and after pics. Here's her letter:
About a month ago I found your site by accident and completely fell in love with it! You've even inspired me to start my own blog! I could go on and on but I don't wanna waste your precious time cuz you guys are busy little bees. I just wanted to show you a piece of eye candy that I re-designed! I bought this dresser off of craigslist.org for only $20! Then I painted it white, slapped some new hardware on it and replaced those bar looking things on the doors with glass. Isn't it amazing what a little updating can do? Hope you love it as much as I do! -Michelle
Here's Michelle's hutch straight from craigslist: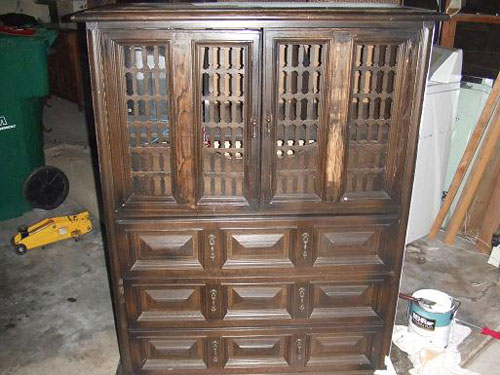 And here's the same piece after a bit of primer and paint (click here for a full furniture painting tutorial):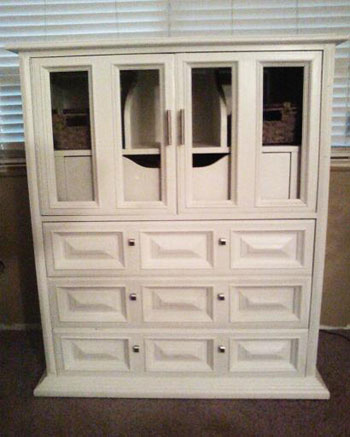 Isn't that amazing? Thanks so much for sending your photos our way Michelle! What do you guys think? Didn't she do a fantastic job? Paint never ceases to amaze us- and we love that she added those panes of glass to open everything up. It's like a whole new piece that could easily be sold at Pottery Barn or Crate & Barrel for at least 1k. Love it, love it, love it.