When Liz sent us her stunningly spectacular before and after photos we did a major double take. Here's her letter:
Ever since I discovered your website a few weeks ago, I have been totally hooked!! Truth be told, your website was partially the inspiration for the blog that I started. After seeing all of the amazing transformations on your Reader Redesigns, I couldn't wait to send you a few pics of my own redesign! My hubby and I bought a sad little ranch in Dallas, TX last September and spent a few months renovating every square inch, from the linoleum to the fuzzy gold wallpaper to the Astroturf on the patio – it all had to go! We are finally all moved in, and I'm extremely proud of the transformations. No longer a blast from the past, our rooms now perfectly fit our lifestyle and style in general. I'd love to hear what you think!! Keep up the great work! ~ Liz
Here's the living area looking into the kitchen before…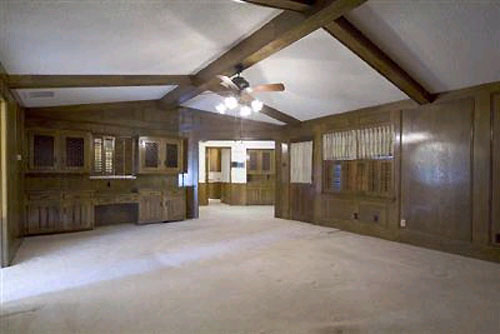 … and after: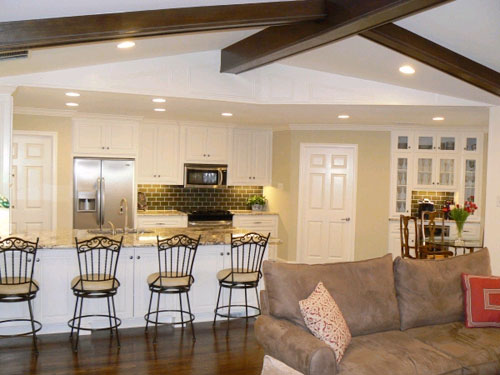 Here's the living area before: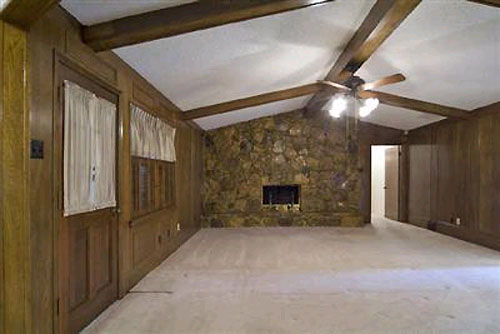 And the same space after the renovation: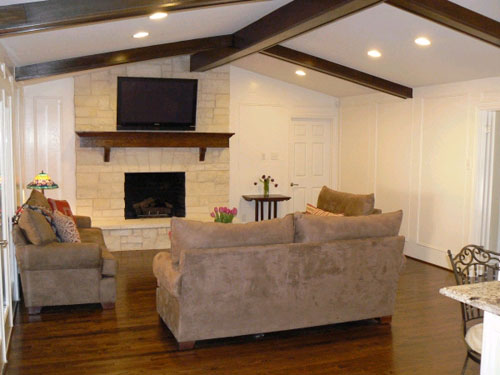 Gorgeous! Stunning! Fantastic! Thanks so much for the pictures Liz- and we wish you all the best in your beautiful "new" home.