When Anna sent us pictures of her family room redo, we couldn't wait to share the major makeover with you before-and-after-lovin' people. Here's her letter:
I thought you might like pictures of my 1960's step-down family room re-do. The best part was getting rid of the textured ceiling and replacing the carpeting with wide plank wood flooring. Because the flooring is engineered wood, it could be applied directly to a concrete slab. We couldn't commit to painting the fireplace, but we hoped that getting rid of the paneling and making a few other changes would lighten the room up enough to make it livable. The etageres next to the fireplace were found on your website and we bought them on clearance from JC Penney! Thanks! The pillows and rugs are from Target, and the white chair is a thrift store find that I spray painted and made a new chair pad for. I don't really like the coffee table, and hope to find a new one soon. Have a great day! – Anna
Here's the dark and dated before: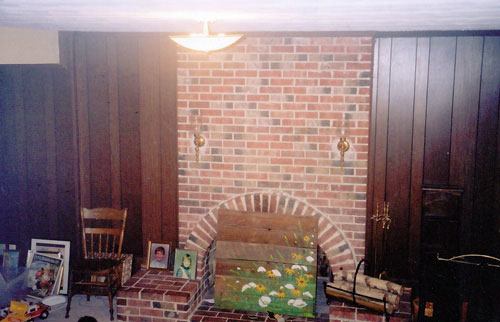 And the amazing after pics: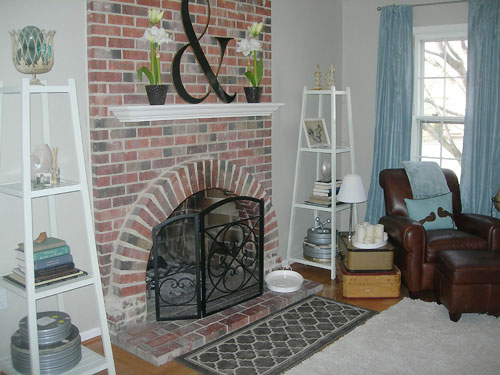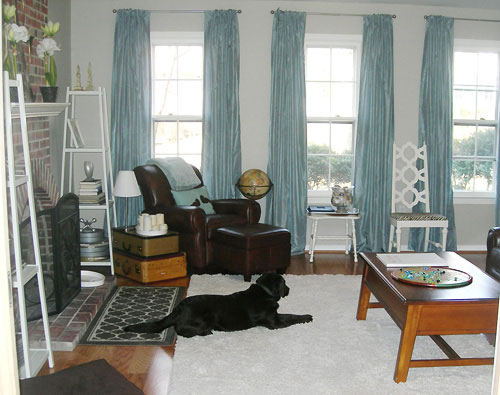 It's unbelievable that a chair that once looked like this…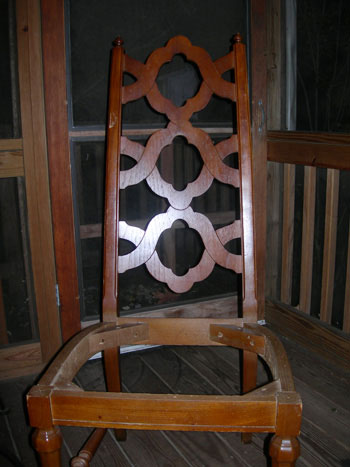 …was transformed into this showstopper with some spray paint and a new fabric cushion.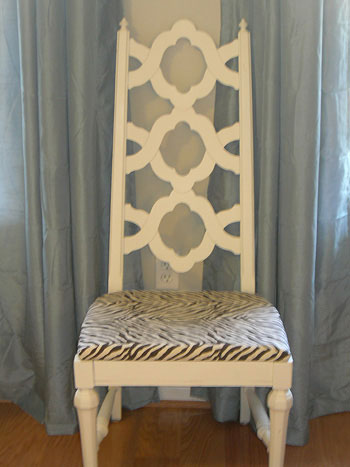 Deeeelicious. Thanks so much for the gorgeous pictures, Anna. Now everyone's gonna be on Craigslist trying to hunt down a quatrefoil chair like yours. Including me!