When Trish sent us photos of her vibrant living room walls we couldn't wait to share the amazing before and after pics. Here's her letter:
Here are a couple of pics of my transformed teal coloured walls for any of your colour-loving readers. We live in a tiny old cottage with tongue-and-groove timber interior walls and our living room needed some cheering up. It's amazing what some happy colors can do to transform a formerly gloomy room! -Cheers from Trish in Australia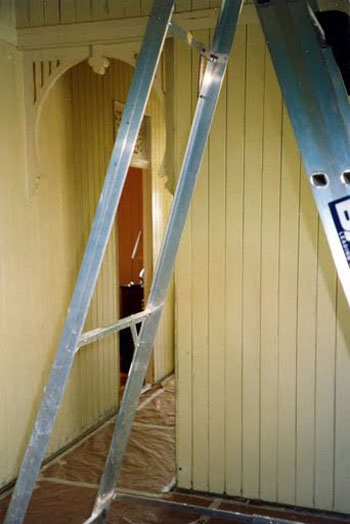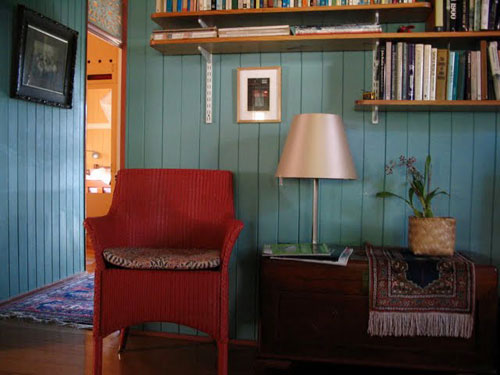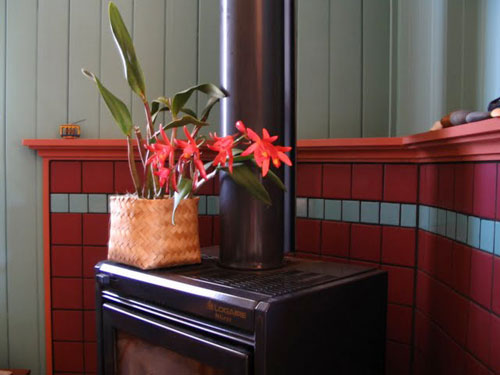 Isn't Trish's living room welcoming and smile-inducing? There's just something about it that makes us hopelessly happy. We love her bold use of such punchy and fabulous colors (like how she spray painted that wicker chair red) and can't wait to hear what you guys think! We've always loved the teal and red color combo- it's so crisp and Domino-esque. Thanks so much for sending your lovely photos our way Trish. We're off to enjoy some vegemite in your honor (ever since another Australian reader sent it over I've learned that I actually love the stuff!).