When Lindsay sent us the before photos of a cabinet that she completely transformed we could never have predicted just how different the end result would be. It looks like a whole new piece! Here's her letter:
Well, I know you guys love a good before and after so I wanted to share an "extreme makeover" we performed on a large hutch a few weekends ago. For us, it was all about working with what we had, livening up the piece and taking cues from places like Pottery Barn and Ballard Designs (too much $$, but really cute things!). The hutch is a truly dramatic transformation (see more info here on my blog about the process). Hope you enjoy it! Love your site! -Lindsay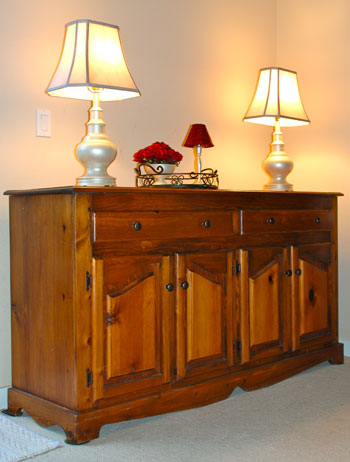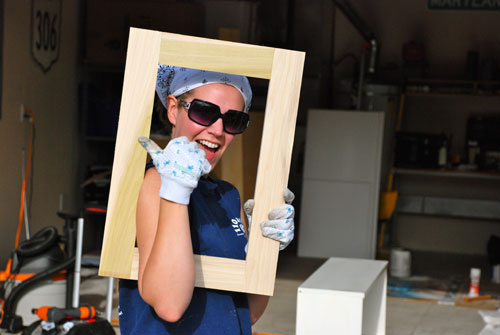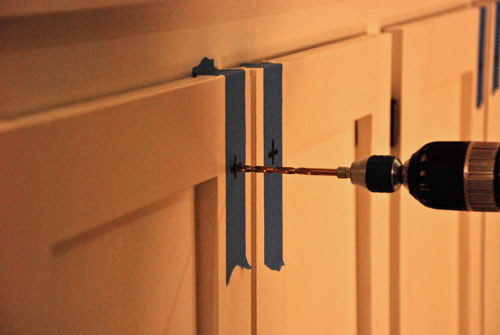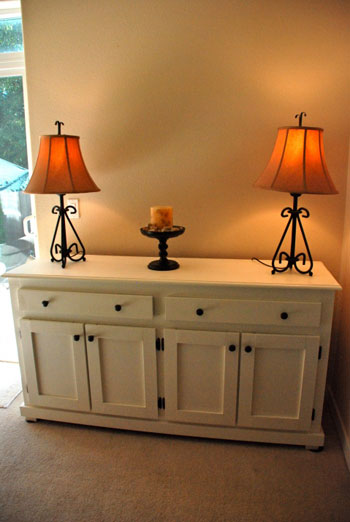 Isn't it amazing that she could look at something with such a rustic country look and turn it into something crisp and clean-lined with new doors and a newly framed base? And you gotta love that they kept an old piece of furniture out of the landfill by reinventing it with a little elbow grease. Thanks so much for sending the photos our way Lindsay. In a word: inspiring!