When Ania sent us her delicious after photos (thanks to this mood board that we whipped up for her last month) we couldn't wait to share the eye candy! We know you guys love a good before and after, and Ania did a faaaabulous job! Here's her letter:
Here are a few after pictures that I took for you! Needless to say, we LOVE our new living and dining room area. I can't believe I ever had doubts about the bentwood chairs or the media stand. They are honestly my favorite items that we purchased. We L-O-V-E everything. From the frame collage to the chandelier to the sofa table… everything! Thank you soooooo much for the design advice. It feels like a completely transformed space and we love to spend time here. Amazing! You two truly have a gift. You will definitely be hearing from me again. Oh man do I have some more ugly rooms for you! Best, Ania
Just to refresh your memory, here are the before photos of the space: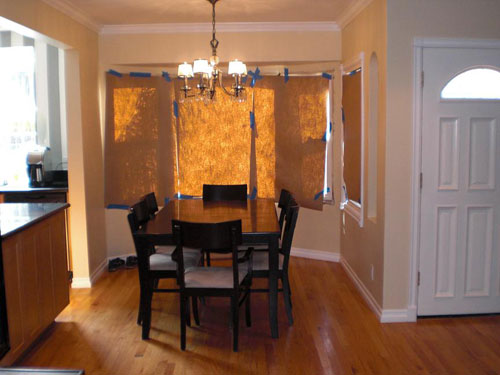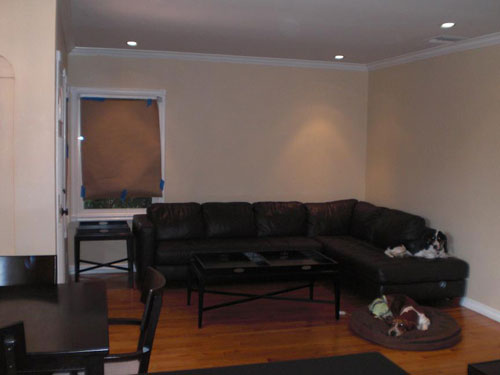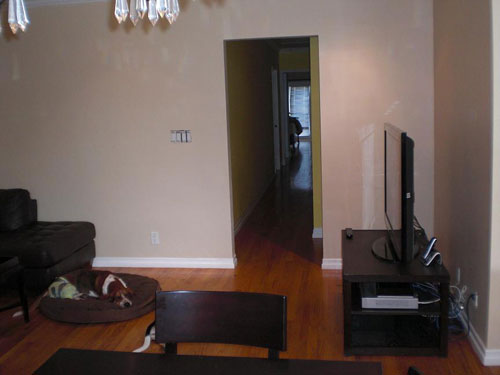 Ania wanted a few new furnishings that felt less boxy and matchy-matchy to create a space with beachy, modern and glamorous touches. Here's the mood board we whipped up to help add polish and breezy style to her living & dining room (find more details here):
But enough stalling. We know you're all about the afters. So here ya go: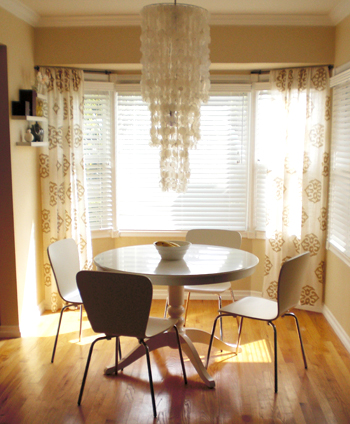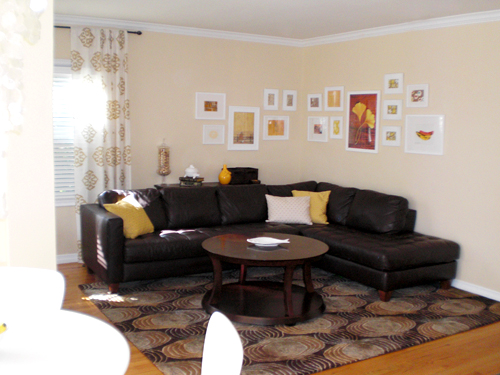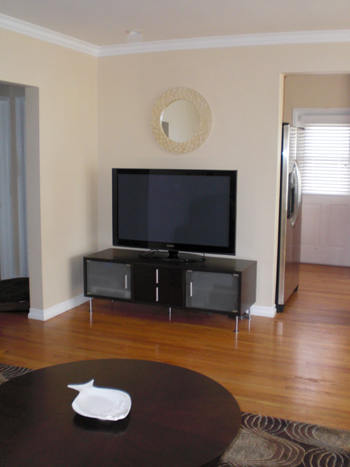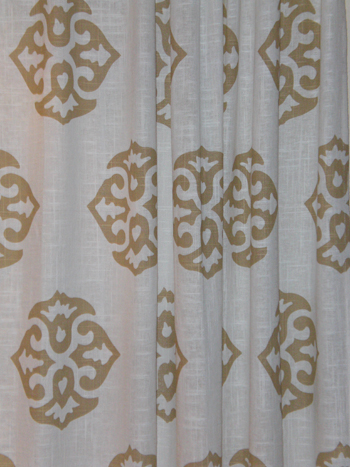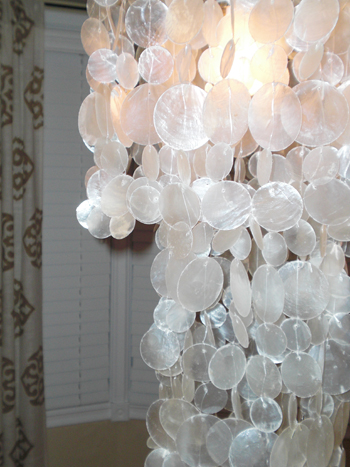 Didn't Ania do an amazing job? What's your favorite part? We're torn between the super fun medallion curtains and the new white pedestal table with the capiz chandy overhead. That entire breakfast nook just leaves us breathless. I mean we knew that her space had fantastic potential but it's still unbelievable to see it all spruced up and polished looking. No more paper on the windows!
And didn't she totally rock that charming L-shaped wall of frames that we described? We love that she took the ball and ran with it. It's even better than we imagined! Plus it only took her a month to get back to us with after photos which is truly unbelievable. Let's shower Ania with praise for being so wonderful and sending us her eye-pleasing after pics. And here's hoping more Design Dilemma after photos will be landing in our inbox very soon…
Update: We sadly can no longer find the time to take on client commissioned mood boards (we now whip up general inspiration boards instead) but if we ever reinstate them we'll make a big announcement!