Yup, Sherry and I have started work on another new house. But before you gasp – we're not moving into this one… and it isn't technically ours. Heck, it's not even built yet.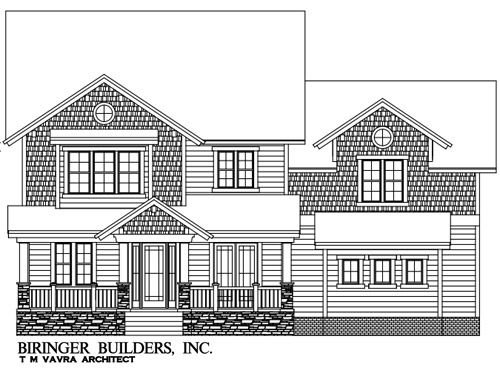 In fact, the lot currently looks like this: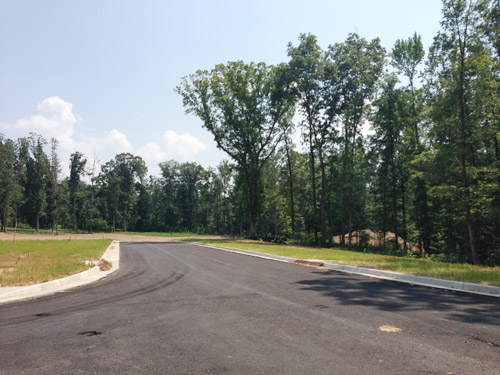 Some of you may remember this Mega House Crashing that we did last year where we toured 8 custom show homes – each constructed by a different builder and decorated by a different interior designer – as part of an event called Richmond Homearama. Well, their 2014 event is now in the works and they've asked us to design one of the homes! Cue the girlish shrieking (not from me, I promise my shrieking is quite masculine).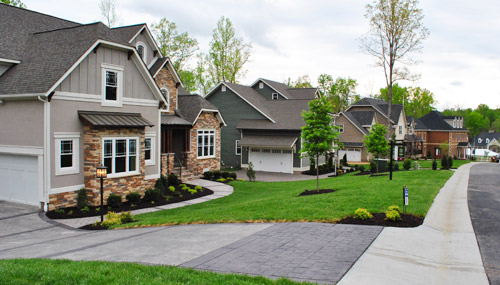 We're both crazy excited about the opportunity. Okay, and a bit overwhelmed too. This is a whole new challenge for us in many ways. Planning an entire house design at once (from scratch on a wooded lot). Working with a new construction (which we've never done before). Designing for someone else (each of the homes are sold after the event). Budgeting with someone else's money (cue the maniacal laughs). Not to mention holding our own against six seasoned interior designers who turned out hotness like this last year.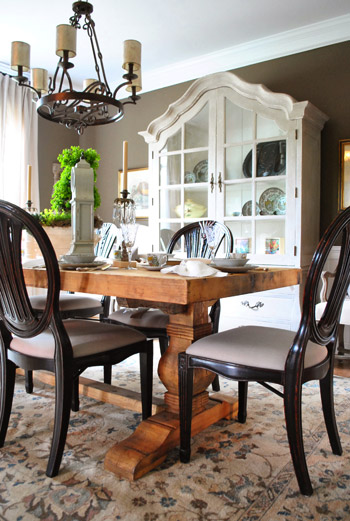 But how could we pass up the chance to dive in? Especially since it's for a great cause. While we often take on side gigs like this to help pay the bills, this one is a purely creative endeavor for us. Homearama compensates their designers for their year of planning and work, but we've opted to donate our entire fee to Richmond's Habitat for Humanity, a cause that Homearama will also be supporting in other ways throughout the event.

This project also goes along with the goal that we mentioned here – to take on projects beyond our own walls as a means of stretching ourselves in new ways. So we (literally) jumped at the chance. This is us playing it cool while touring the lot where our house will go up (it should be under-roof by Christmas).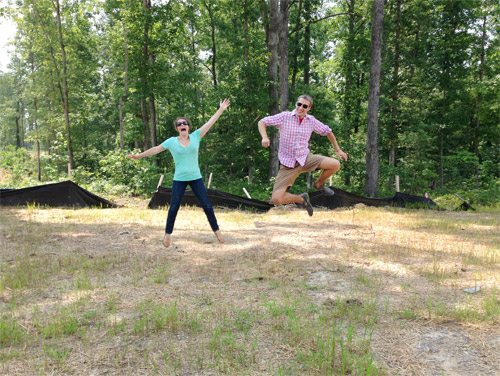 And (surprise!) we've already been working on floor plans for the last few weeks (even though the event isn't until May of next year). Of the seven custom builders in the show, we've paired up with Biringer Builders. When we first met, they shared their plan with us and we've been scribbling on it ever since. That has been one of the coolest parts so far. Since the house is still just on paper, we've been able to make a few exciting changes to the floor plan. And John, the builder, has been an awesome collaborator in accommodating our design ideas ("what about a french door there?" "how about building in a bookcase/window seat here?") as well as suggesting ways to make them even better ("what if we put a transom window above that french door?"). And boy is it easier to move walls before they're built.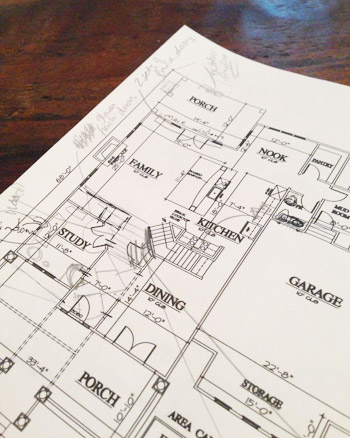 John's team will be executing all of the actual building, so this isn't a DIY job for us – with the exception of any furniture or art projects that we want to make for the finished spaces. We're in charge of helping with the layout/floor plan, picking all of the finishes that go in (flooring, counters, appliances, sinks, cabinetry, etc), and then furnishing and accessorizing the entire house. And with John's expert carpenters, masons, and electricians at our disposal, we're able to dream a bit bigger here – which is fitting since we're trying to raise as much money for Habitat as we can – so we plan to work our buns off to make this house something special.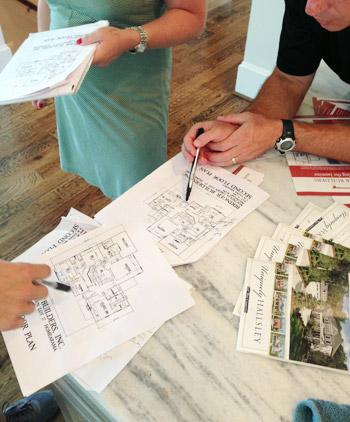 Between now and next May when Homearama officially opens, we'll be keeping you guys posted on the details as the house comes together – from sharing the final floor plans and selecting all of the finishes, to the decorating decisions that go into each room. It should be lots of fun, especially since we get to execute ideas that we don't necessarily have spots for in our own house. This means you, walk-in pantry.
So that's what we've been juggling pretty much since we moved. Cat = out of bag. Just cross your fingers that we don't choke, ok? Many of the real designers have been doing this for years, so we're a little jittery about our first time at the rodeo. Kind of makes us want to pull a Clara and hide under the table for a little while…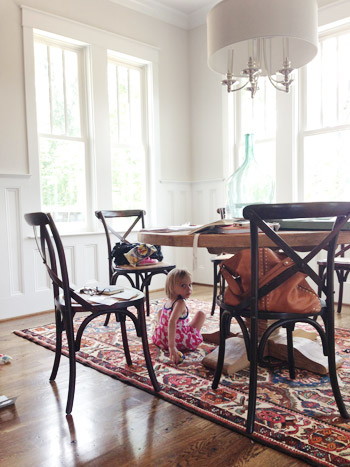 …only to be enticed out by gleaming tile samples that Sherry can rub her face on.
Update: Wanna see the finished showhouse? Click here for Our Full Showhouse Tour, which includes final pictures of every room, the floor plan, budget info, a video walk-through, and shoppable showhouse furniture & accessories.