We realized in all of this new house hubbub we never shared what we gifted each other for Christmas. Fishsticks! (No, we didn't give each other fishsticks, I'm just practicing our resolution to not curse around the baby anymore).
Sherry wins the "best gift" award this year. In continuing her efforts to grow our art collection, she considered a couple of Richmond-themed pieces (including this one that we've always liked) and finally ended up getting me this awesome Richmond Type Map: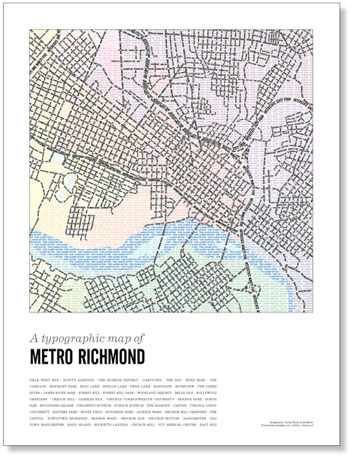 It's a colorful map of our fair city made up entirely of identifying text. See what I mean?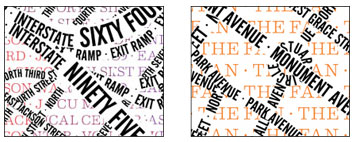 The black grid is made up of street names and the colored area behind them are the neighborhoods. So if you're equal parts Richmond enthusiast, map connoisseur, and typography lover (like me) it's basically the gift trifecta. And if you love cardboard mailing tubes as much as Clara seems to, the packaging is the icing on the cake (if you can't watch the video below or find it here on YouTube):
Oh, and some of the proceeds of each map go to a local kids art charity called Art180. We haven't picked out the perfect spot for it in the house yet, so for now it's joining the pile of frames in the family room that are sitting around waiting to be hung.
I was a close second (aka last place) for the "best gift" distinction this year. Given Sherry's growing love of tea-drinking I finally got her a proper tea kettle (no more microwaving) and two new mugs. The kettle is the Chantal Loop in cobalt blue (which seems to be our color of the moment given that it's actually pretty similar to the backs of our built-ins). And the "Tunnel Vision" mugs are from an NYC-based dishware shop called Fishs Eddy. I figured it was a nice nod to the city where we met (NY) and the state where Sherry was born and raised (Jersey, baby).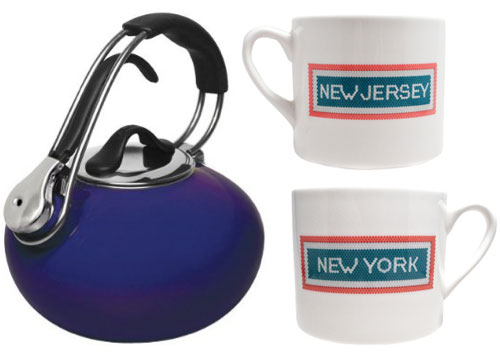 Of course gift giving isn't really a competition. But if it were, there is one area in which we'd tie. When my sister drew Sherry's name in our "Petersik Sibling Gift Exchange" (which keeps the adults in our family from going present-crazy because we each just have one person to shop for) I suggested that she get Sherry a new Three Designing Women stamper with our new address on it (we both loved saving our hand and using our old one to mail out things like thank yous and holiday cards). Sherry apparently had the same thought and ordered one for me too, which I opened about ten seconds after she opened hers.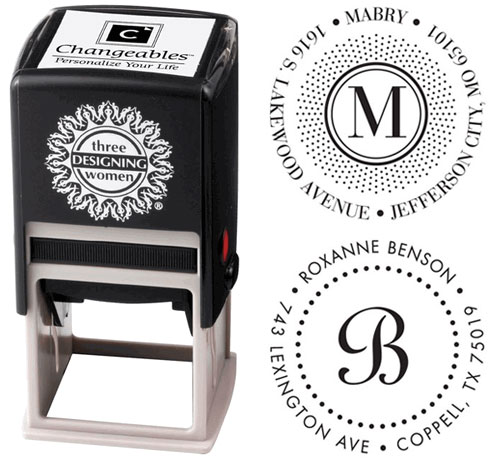 Since they're customized gifts we can't exactly return one, but at least we chose two different designs (my sister ordered the design on top, Sherry ordered the one on the bottom). So for now we've decided to just enjoy being able to mix things up when it comes to stamping our return address on stuff. And Sherry actually loves the one on top more than the one she chose, so she's happy about the whole overlapping gift snafu.
So that's how we Santa'd each other this year (well, with a little help from my sister). What about you guys? We'd love to hear what you guys scored – especially if it's home related. Any ceramic animals?
Update: You can check out all of our favorite holiday decor finds here – many of which are under $15!