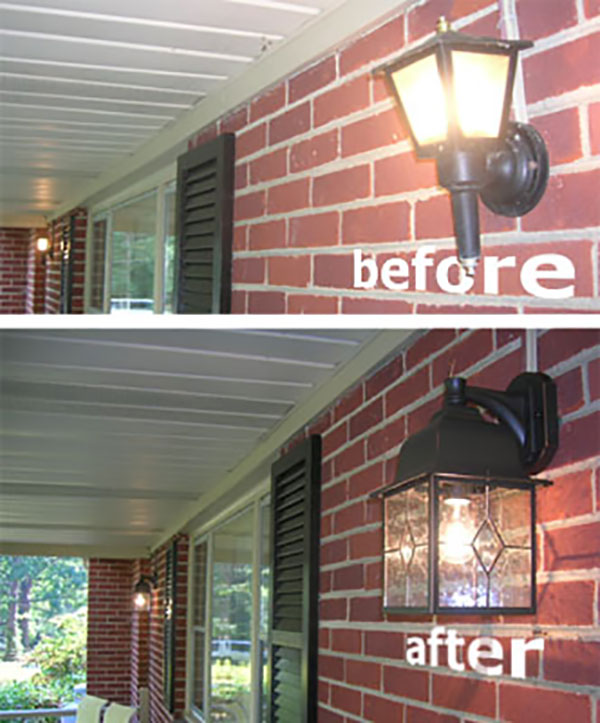 Well, exciting news. We replaced all of our outdoor light fixtures today. When the Parade of Homes yesterday confirmed that craftsman style is an actual trend, not just our own preference, we were inspired to infuse our house with craftsman elements where we could. Since Frank Lloyd Wright isn't around anymore to redesign the whole place, it was up to us to start small.
Enter our front and back porch lights. They're currently both small, skinny victorian-inspired lamps that are looking a little beat-up and buggy. Gross. Time for their exit.
At Lowe's we picked up two, large lantern style lights for the front porch. The bigger size attracted more attention, and the seeded glass and oil-rubbed bronze actually made them worth looking at. Definitely worth the $35 each.
After a couple hours of playing electrician (we basically just connect the same wires that we disconnect) we now have two new lights that make our house feel just a smidge more craftsman. And making these little lighting switches is such an easy way to add curb appeal and update your home in an instant. Which is certainly cheaper than springing for a new one.