One of the first steps we took when we officially dubbed ourselves "house hunters" was to find out how much house we could afford. Sure, we knew what was in our bank account and what sort of mortgage payment we could handle… but it's not about what we think. It's about what the banks think. So we made an appointment with our lending agent (the same guy who helped us buy & later refinance this house) so he could analyze our assets to estimate what loan amount we'll get – which obviously will help us determine the price range of the new house that we should be hunting for.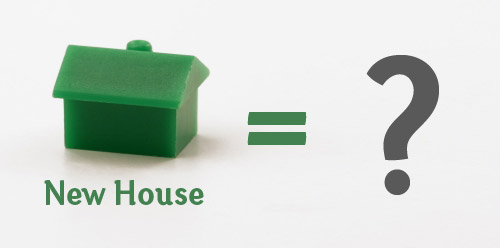 We were cautiously optimistic about this appointment. Optimistic because in the years since our first purchase in 2006 we've saved more and now that we're married we knew we could combine our assets (we were engaged in '06 when we purchased this house, and Sherry was only four months into being self-employed as a freelance copywriter so her income was considered "unstable" and I had to qualify for the house loan all by myself). But although we assumed we had to be in a better position today than we were four and a half years ago with only one income to consider, we still weren't doing cartwheels because we know that banks are much more conservative these days. Plus now I'm the one who has only been self-employed for a few months. So Sherry can call me unstable this time.
In preparation of our big loan meeting, we gathered old tax forms & W-2s and calculated bank account balances. Then we sat down with our lending guy. His news wasn't great. Since I'm no longer employed by the company that contributed 75-ish percent of our income in 2009 the banks weren't going to count that income since I was no longer with the company. Not one dime of it. Instead, they'd base their approval solely on income from our current jobs (i.e. this blog) from the 2009 tax year. Without naming numbers, let's just say that made us look less like two people who'd been working full-time for 6 years, and more like one person who just landed their first job after graduation. Crap.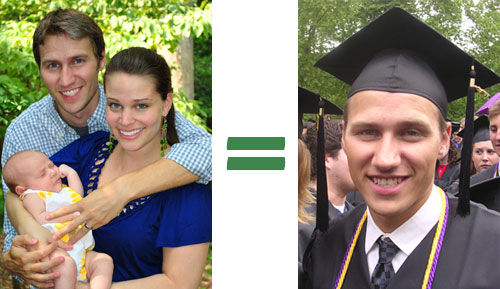 Our lending agent said that in order to get this year's blog income considered (which isn't a ton, but is definitely more than our '09 earnings) we'd have to wait until our 2010 taxes officially hit the books next spring.
Cue the womp-womp sound effect.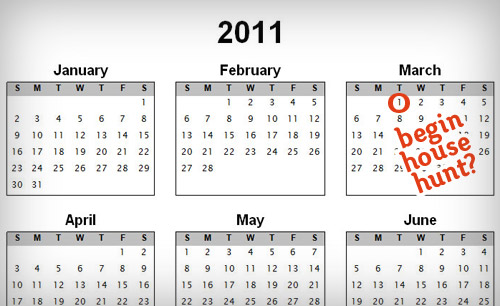 But just as we were about to mentally put our house hunt on hold, we got some good news. Despite the income issue, our good credit and our on-time mortgage payment history with our current house could still get us approved for a loan equivalent to the value of our current house. Good, except that buying a house of the same value doesn't necessarily get us that smidge of extra square footage that we think will come in handy in the coming years as our family grows.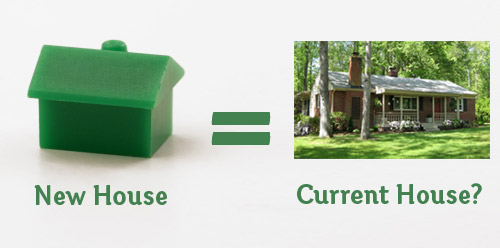 Then a light bulb went off (okay, more like our agent flipped the switch). We had forgotten about all of the equity in this house that we get to leverage by selling it. In other words, since we've paid off half of this house (it was extremely affordable and we put a lot of money down) that means our next house can be this house-and-a-half thanks to rolling that equity (read: money) over into the new house after selling this one. Not that we're looking to go that big or spend that much. At all. But it's comforting to know that we won't be stretching financially (well, we already know how much we can afford, it's just nice to know that the bank might just agree).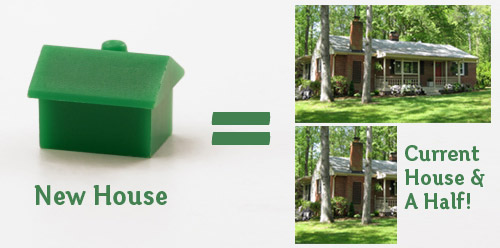 So let's just say that taking a pay cut to be your own boss along with your self employed wife isn't the best strategy to get the bank on board with you. Lesson learned.
In the end we're happy with the outcome of the pre-approval process since the number we're approved for puts us right in the perfect window to find a slightly-larger version of this house (about as big as we had hoped to make our current house back when we talked about adding a small addition on the back to give us some room to grow in the future when there are more Petersiks around). And this pre-house-hunting research gives us some extra leverage with realtors and sellers (they seem to like us pre-approved folks).
Now that we have the money stuff semi figured out, it's time to pin down what we're looking for in the next house when it comes to style, layout, and all that good stuff. Knowing Sherry there's going to be a list involved. The girl is list crazy.
Psst- We announced our big winner for this week's contest at the end of Monday's original contest post. Click here to see if it's you.