We've had home additions on the brain lately. Maybe it's the house a few blocks away that's in the middle of adding what looks like a garage (see below). Maybe it's our new favorite show on HGTV- "My Big Amazing Renovation." Or maybe it's just our reoccurring daydreaming about what our house would look like with a second story (all part of our plan to never ever move).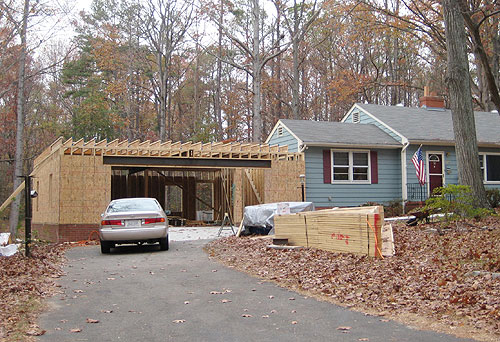 Whatever it is, it led me to this article on RightContractors.com which has some pretty good reminders for anyone contemplating some extra square footage by way of an addition. It underscores the importance of maintaining design consistency- both interior and exterior – with your existing space, as well as with the neighborhood. And of course since the site focuses on helping you find the "right contractor" they mention that it's a crucial first step to find a GC, architect or engineer who can keep those factors in mind.
We'd love to have a contractor or architect help us brainstorm a waaay-in-our-future addition (second floor? bump out into the backyard?). But preferably not the person responsible for the obvious line between old and new roof on our neighbor's addition… or the obviously bricked-over window created when the previous owners of our house turned their porch into the den that we inherited: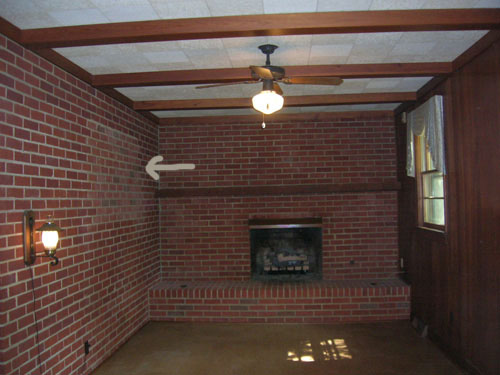 Have any of you guys done the home addition thing? Or seen someone else do it particularly well… or especially poorly? Any tips or advice for the rest of us? Think we should take the plunge and at least get a free estimate… even if it is just for fun in these penny pinching times?