Amidst the picturesque surprise snowstorm last Sunday evening…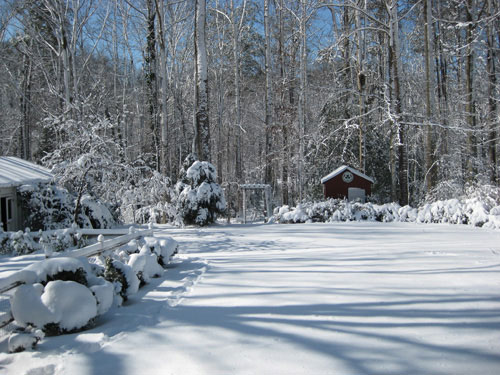 …we woke up to a 58 degree house. Brr. What the heck? Turns out we had run out of oil.
And no oil = no heat. Eeks! The eight inches of gorgeous white powder outside meant no oil delivery for at least 48 hours, so we had to do our best to keep the house as warm as possible so the pipes wouldn't freeze and burst. Because that would be baaad.
Thank goodness we have a gas fireplace in the den (which independently runs off of Propane) so we fired that baby up…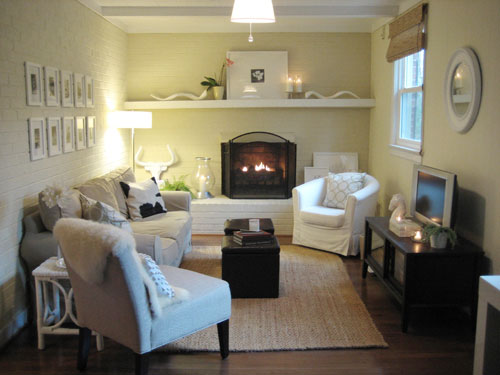 …and got to work taking a few additional precautions to keep the pipes from bursting:
Tip #1: Close all the doors that lead to rooms without plumbing. The fireplace in the den was warming up the house ever so slightly, and by closing the doors to rooms without pipes, and leaving the doors to the bathrooms open, the heat was being directed into the areas that needed it most (while the bedrooms took one for the team by forgoing the heat for a bit).
Tip #2: Open the doors under the sink in the kitchen and the bathroom. By exposing the plumbing it will stay a few degrees warmer than if the vanity and cabinet doors are kept closed.
Tip #3: Run some water ever so slightly to keep it moving. If your house gets down to below 50 degrees, you may want to run the water to keep it moving which will make it harder for the pipes to freeze. Luckily our house stayed warmer thanks to the fireplace, but we were prepared to turn the faucets on for a steady drizzle in our bathtub and sinks if the temps dropped a few more degrees.
Of course with the doors to the bedrooms closed, our bedroom quickly got fuh-fuh-freezing. And since the only source of heat was in the den, we were forced to whip out our air mattress and sleep in there until our oil delivery. It was kind of fun… like a mini camping adventure at home. But it was really nice to be back in our warm and cozy bed again 48 hours later.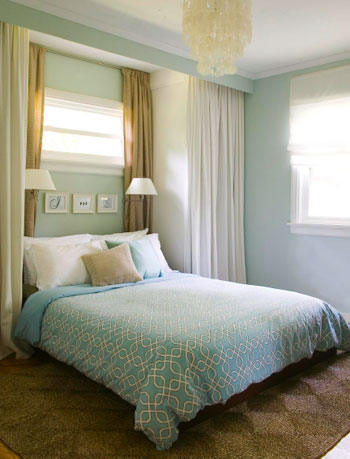 Have any of you ever lost electricity or heat for an extended period of time? Any other tips and tricks to throw out?