Updated February 2022.
During last weekend's snowstorm, we woke up to a 58-degree house. Brrr! Turns out we had run out of oil. And no oil = no heat. And, thanks to the snow outside, we couldn't get an oil delivery for at least 48 hours. So in addition to keeping ourselves warm, our primary concern was making sure our plumbing pipes didn't freeze and burst while we waited. Since that incident, we've learned a few things about frozen pipes, so in this post we're going to cover:
What to do to keep your water pipes from freezing in a cold weather emergency
What you can do to prevent frozen pipes before the winter season
What you can do if your pipes do freeze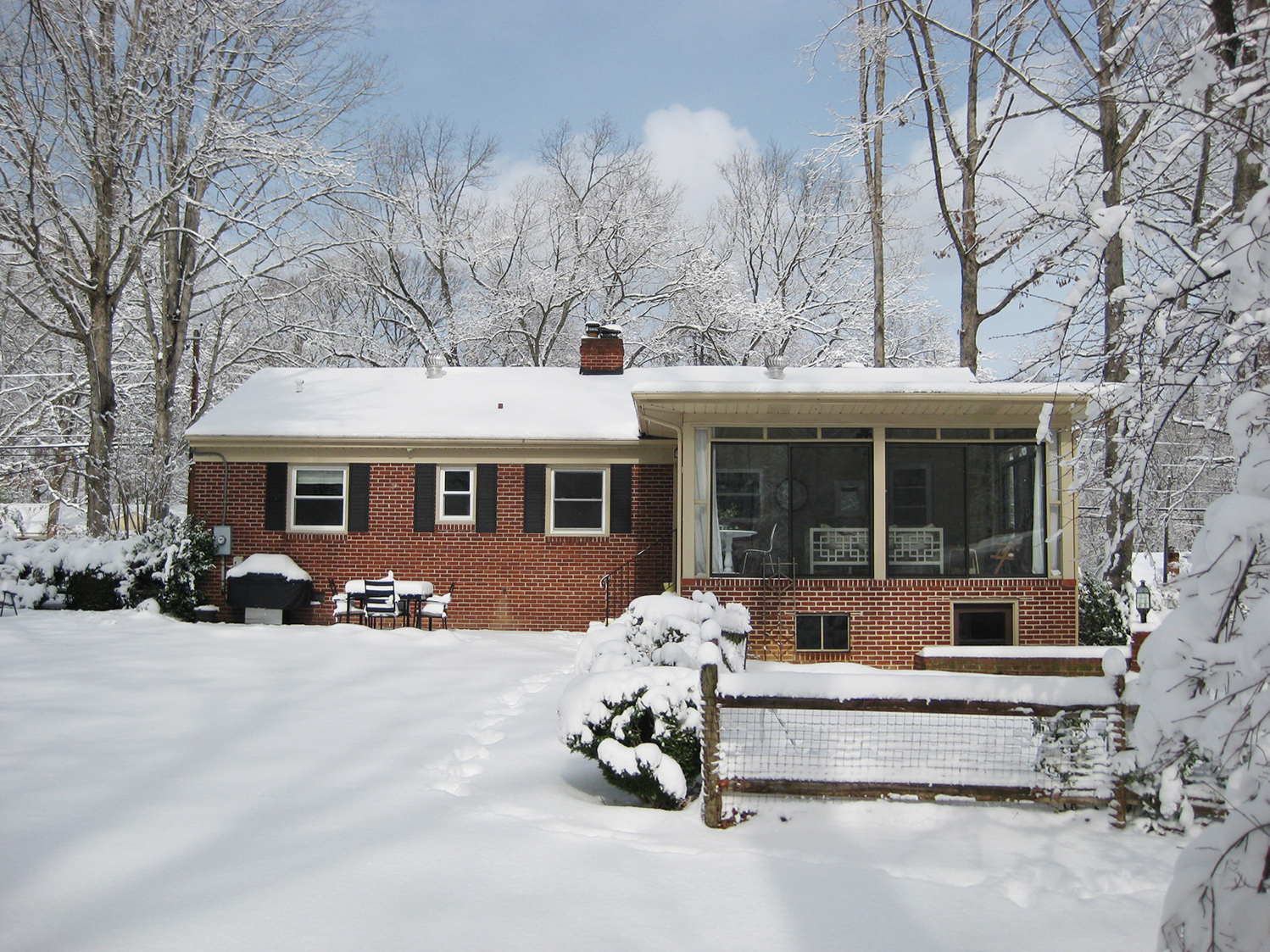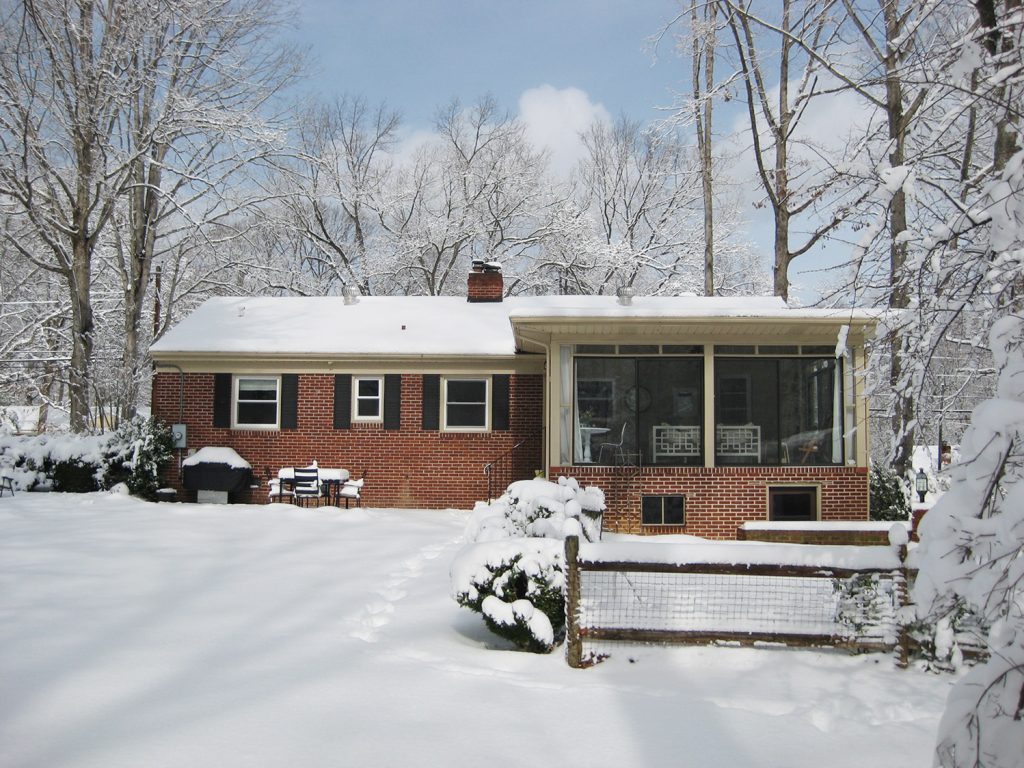 So let's start with the predicament that we described above: what to do during a cold-weather emergency.
How To Help Stop Your Pipes From Freezing
Emergency Tip #1: Keep Your House Warm, If Possible
Our first goal was to heat our home as much as possible using whatever other heating sources we could. We couldn't just crank up the thermostat and didn't own a portable space heater. Luckily, we did have a gas fireplace that worked off a separate propane tank – and it was plenty full, phew! So we cranked it up to keep both us and at least one room of our home heated.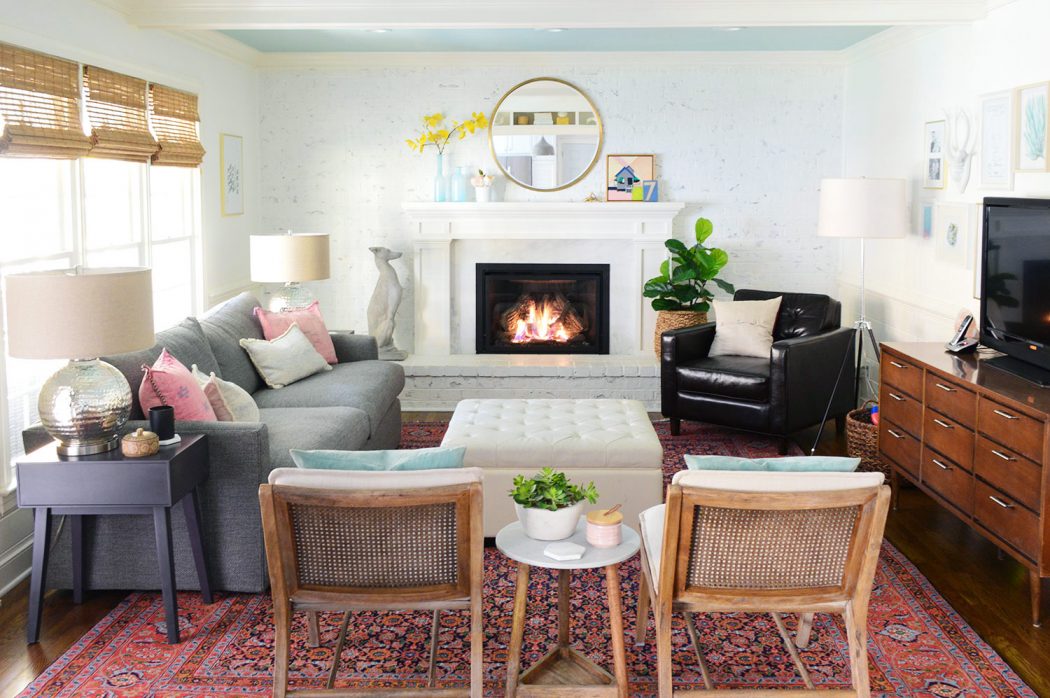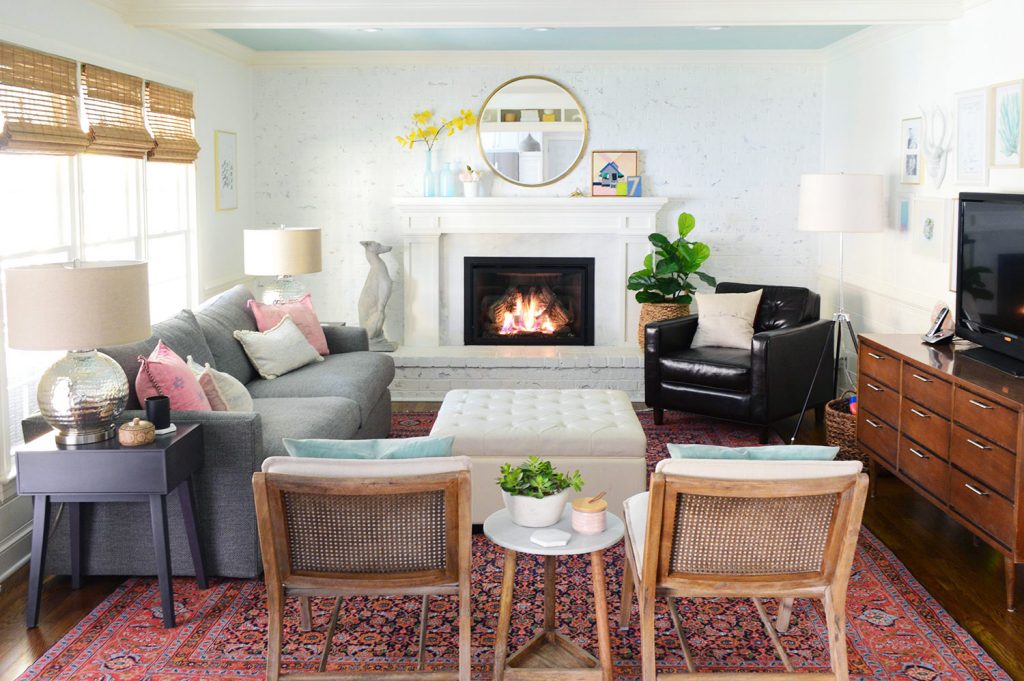 Emergency Tip #2: Close Off Non-Essential, Non-Plumbing Rooms
To make sure the heat from the fireplace wasn't being wasted on unnecessary spaces, we closed doors to places like bedrooms, the home office, and various closets. But we were sure to leave doors open to rooms with plumbing, aka the bathrooms and the kitchen (which was open to the den already). This way the heat was being directed into the areas that had water pipes and therefore needed it most.
NOTE: If you have any plumbing in your garage, be sure to keep the garage doors closed to keep that area as warm as possible too.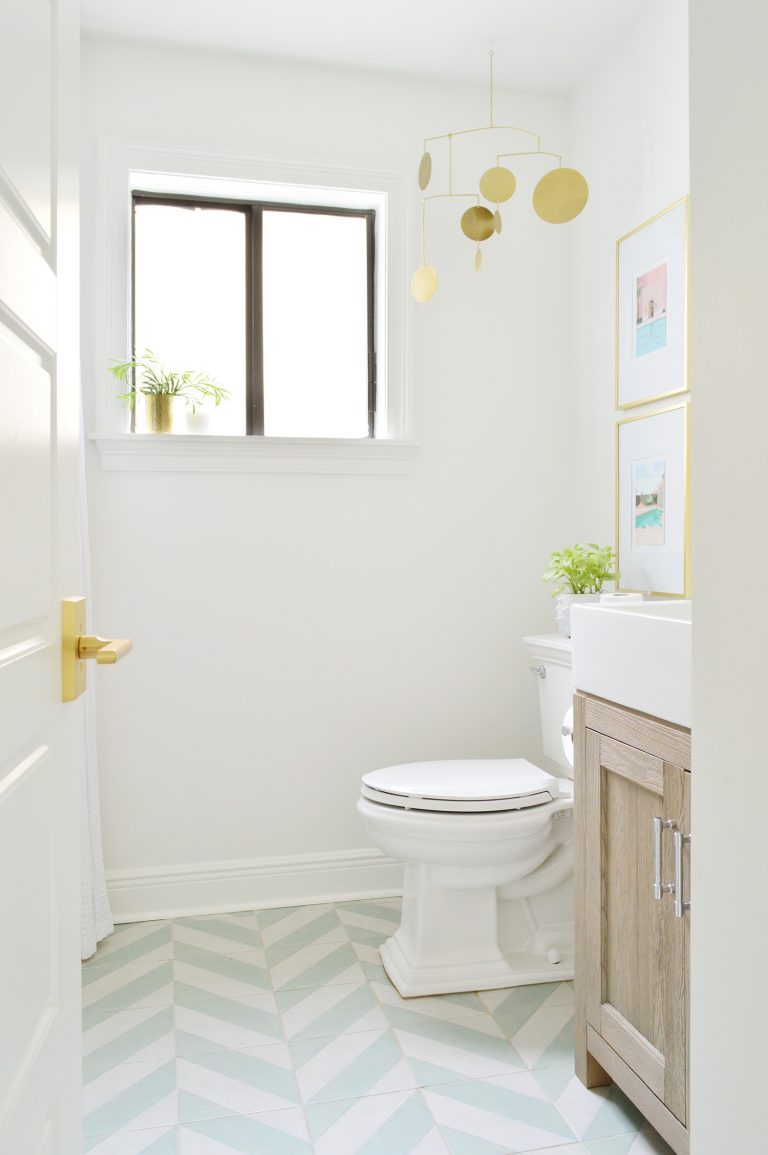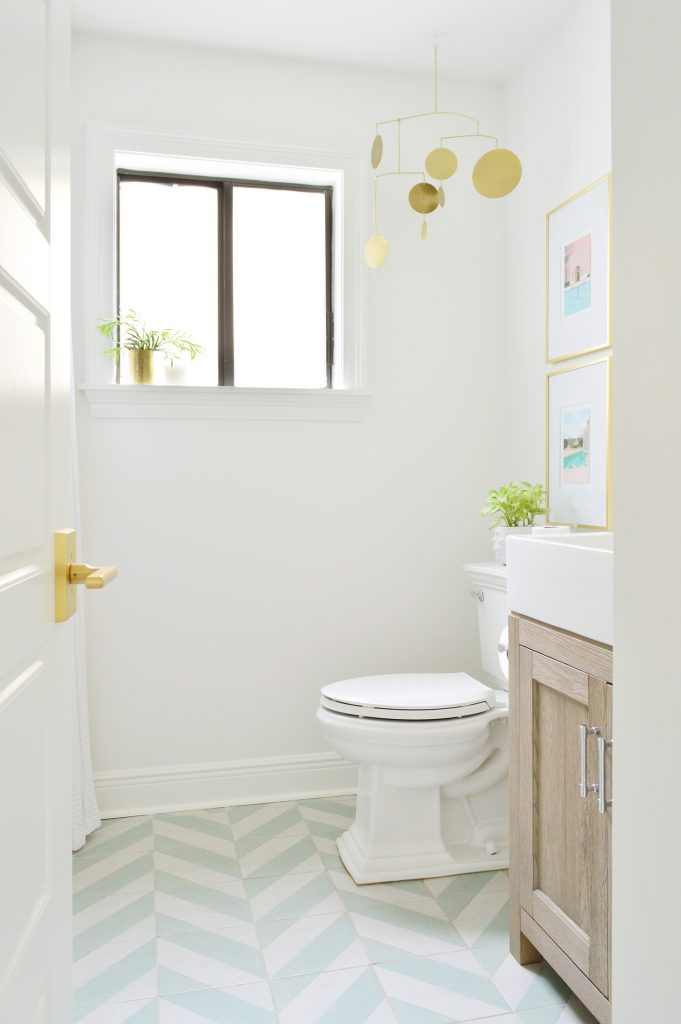 Emergency Tip #3: Open Cabinet Doors
To further help the heat make its way to our pipes, we opened any kitchen cabinets and bathroom vanity doors with plumbing in it – like the ones beneath our kitchen sink. This further exposes the plumbing in your home to warm air and helps prevent freezing. So yes, this means you will literally have your cabinet doors wide open for a little while.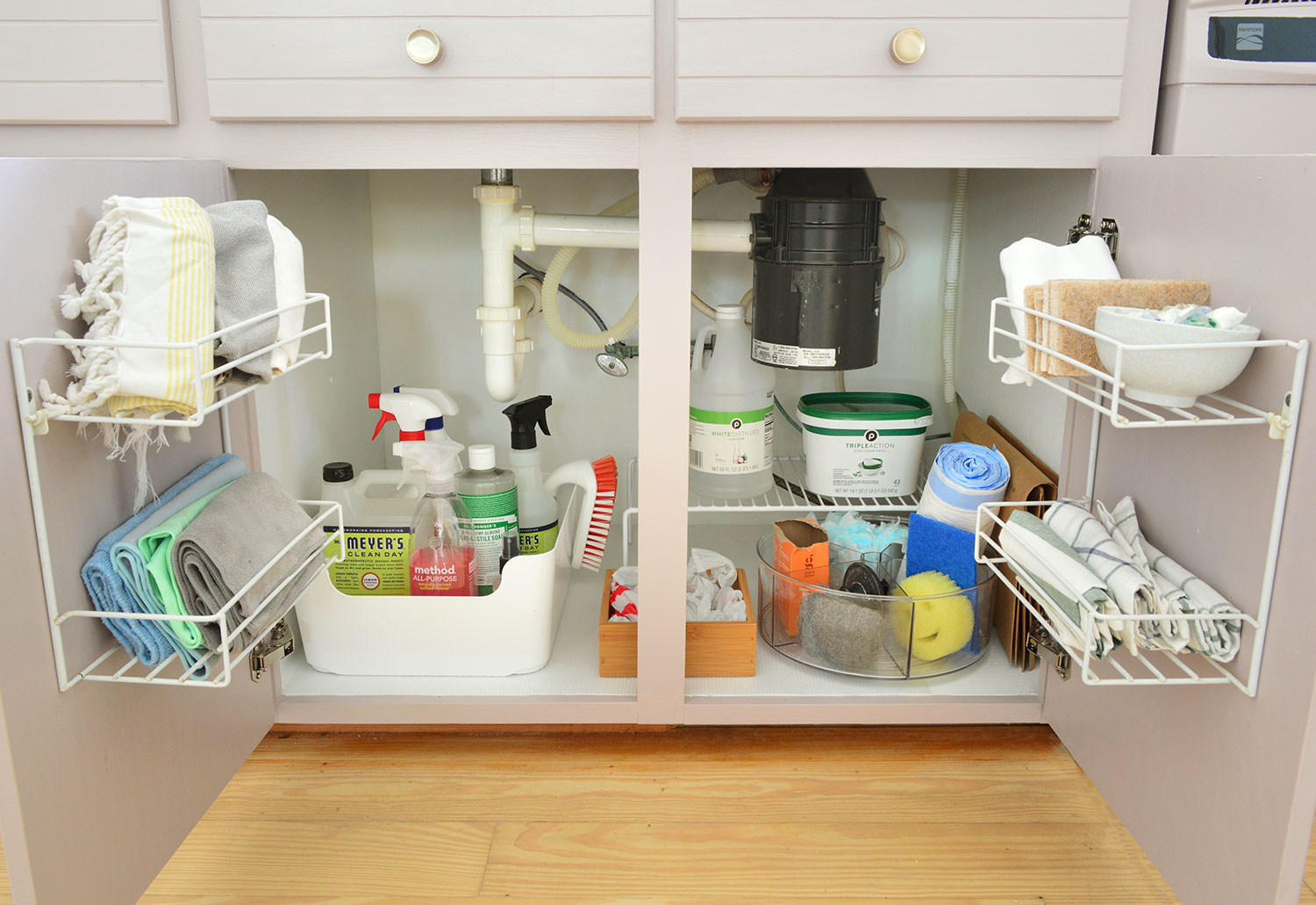 Emergency Tip #4: Leave A Trickle Of Water Running
If your house gets down to below 50 degrees, you may want to run the water to keep it moving. Moving water is less likely to freeze than stagnant water, so running your sinks can buy you time. It doesn't need to be much so just open your faucets slightly – this includes bath tubs and showers also – to let a steady drip of water come through your pipes.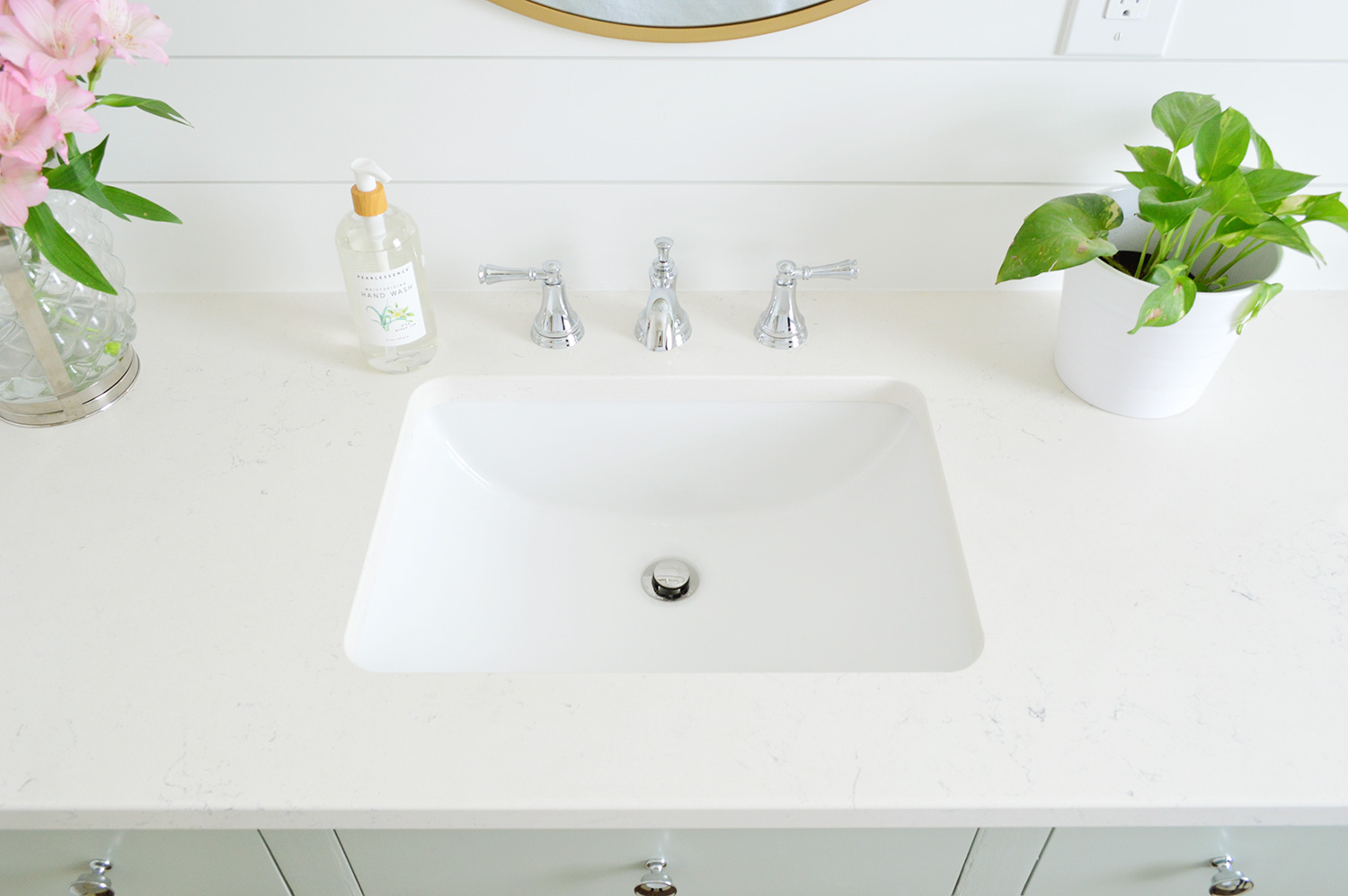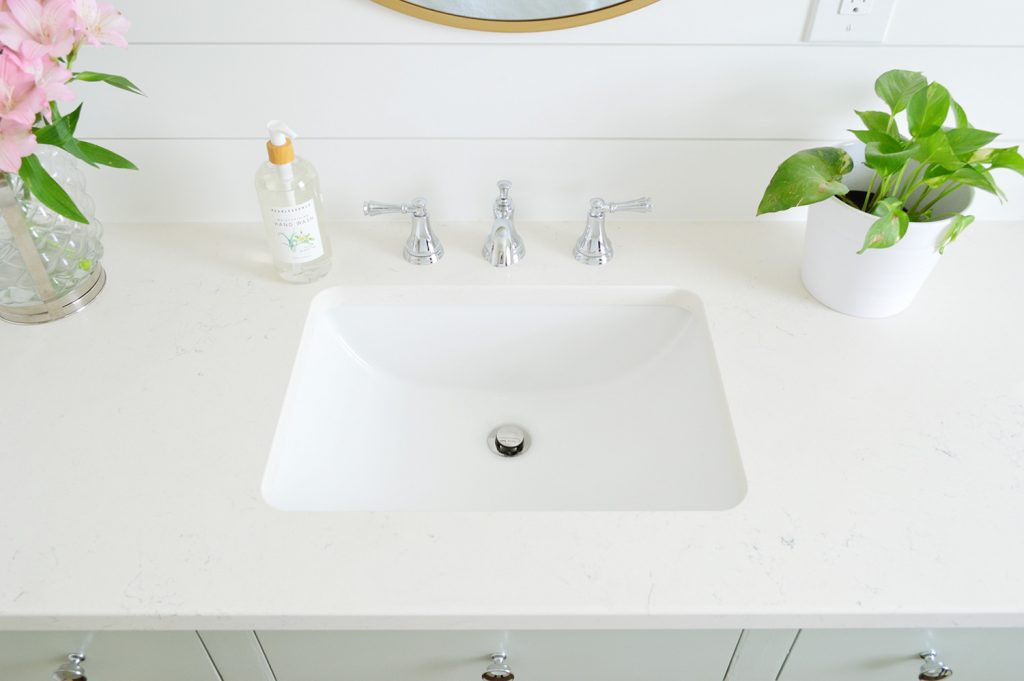 Emergency Tip #5: Apply Makeshift Insulation
If there are particular pipes at risk of freezing, you can do your best to "insulate" them from the cold air by wrapping towels or blankets around especially cold areas. This may be hard to do for a large number of pipes, but could make a helpful difference under a sink or an exposed area in your garage or basement.
These five steps are helpful if you find yourself in an emergency situation like we were in, but in later years we learned some important additional steps that can help prevent a last-minute panic (while also helping protect the pipes outside the heated parts of your home).
How To Prepare For & Prevent Frozen Pipe Emergencies
If you live in an area that's prone to freezing temperatures or you know a winter storm is headed your way, there are some things you can do ahead of time to protect your pipes from freezing. We experienced sub-freezing temperatures at our beach house, which had the added stress of being a 2-hour drive away – so we weren't always around to take emergency measures like opening a faucet or cranking up the heat. This is where we learned some important preventative measures.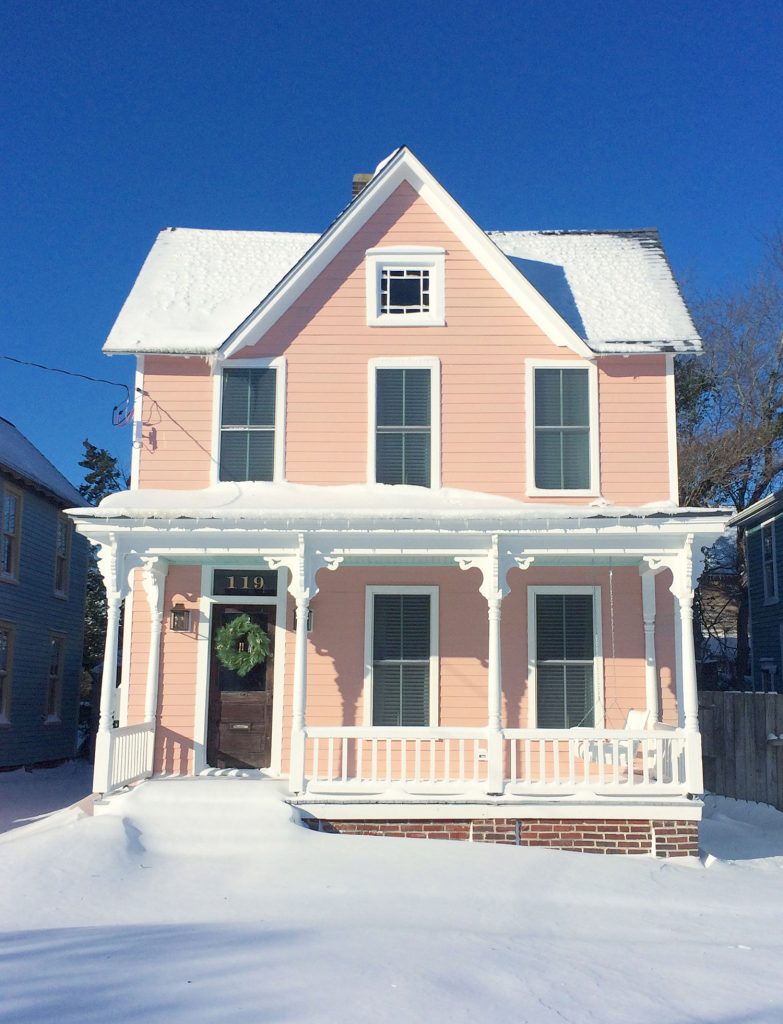 So here are some additional steps we took to help prevent freezing pipes:
Prevention Tip #1: Insulate Exterior Pipes
We learned the hard way (aka, in the midst of a blizzard) that the plumbing in our crawl space wasn't properly insulated. We hired a local contractor to take care of it for us, but it's a task you can do yourself. Identify your water supply lines – these may be in a basement, crawl space, attic, or even on the exterior of your home – and cover them with foam insulation like foil-backed pipe wrap insulation or self-sealing foam insulation tubes. The Home Depot and The Spruce have helpful guides for insulating your own pipes.
BONUS: Insulating your pipes is a great energy-efficient improvement year-round too, not just when you're trying to prevent freezing.
Prevent Tip #2: Turn Off The Main Supply
Since we didn't live at our beach house full time, we always turned off the main water supply when we weren't in town. Basically we "winterized" our house anytime we left. Our water shutoff valve was located in a box in the ground, but yours may be in a closet or garage or even near your water meter. This wasn't just to prevent freezing in the winter, but also to give us peace of mind about leaks year-round (pipes can still burst or rupture in the summer!). By turning off the main supply, we would at least minimize the amount of water that could flow into the house if a leak were to occur.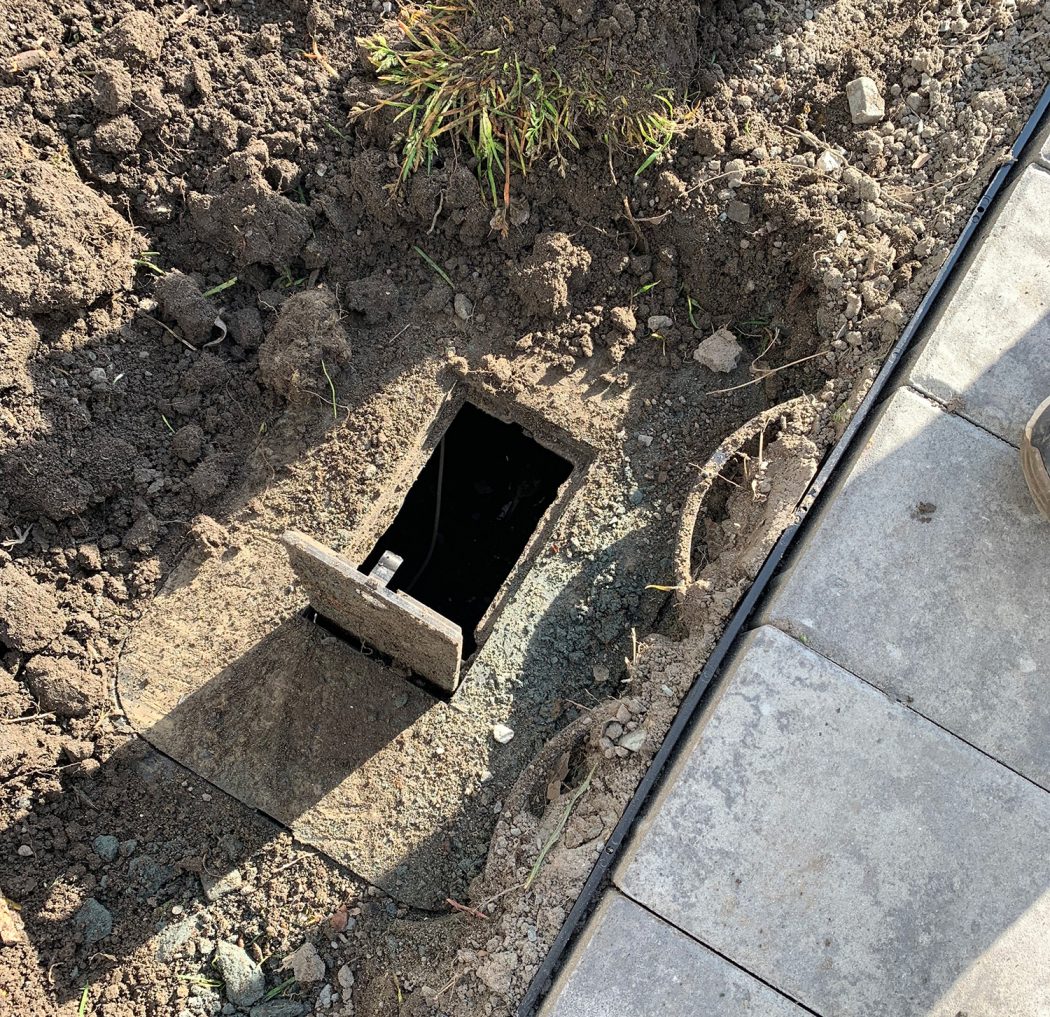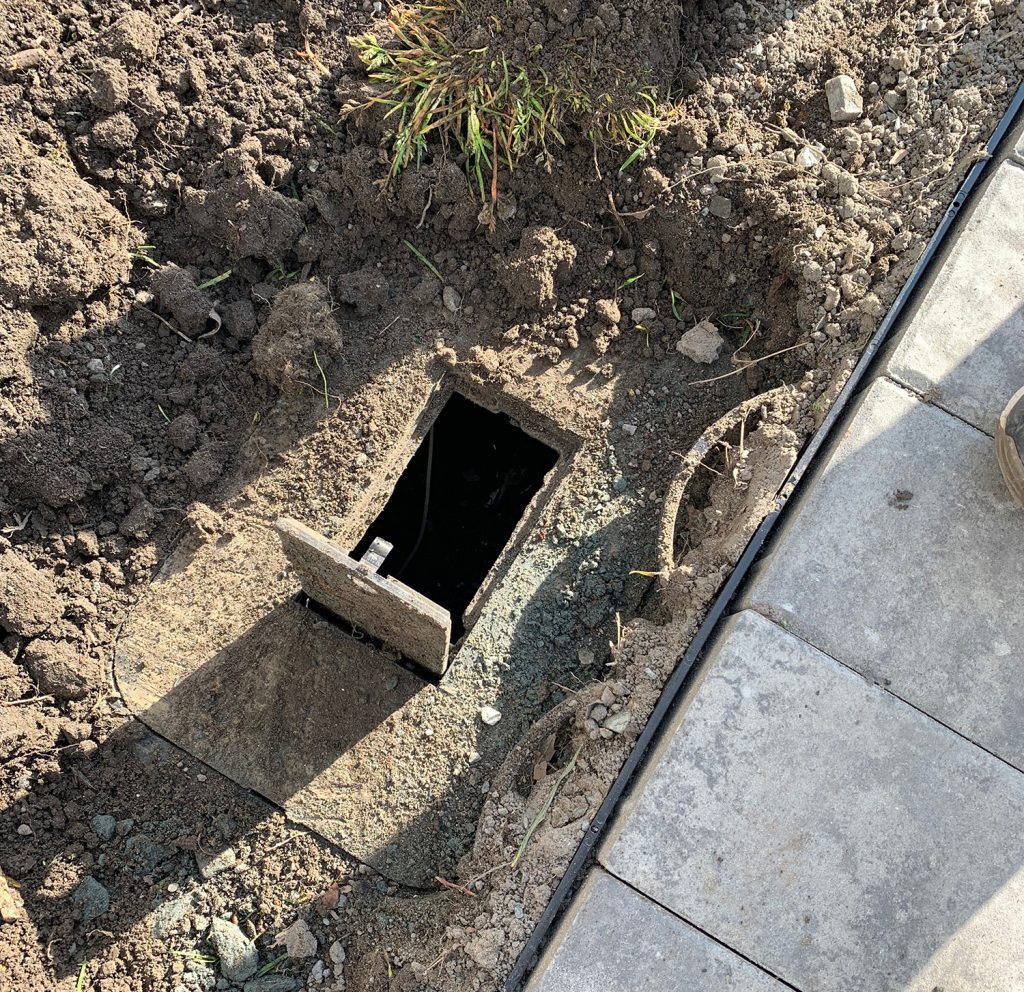 NOTE: We learned from our plumber that it's also important to release the water pressure for this to help prevent frozen pipes from bursting. This means that after you shut off the water, open a faucet, flush a toilet, or drain a hose for a few seconds to empty some of the standing water in the pipes. This will create space in your pipes so that if they were to freeze, they can expand without actually bursting the pipes.
It was actually a flushed toilet that saved our pipes in the blizzard pictured above!
Prevent Tip #3: Install A Smart Water Monitoring Device
Another way to increase your peace of mind is to install a water monitoring device or leak detection alarm like the ones made by Moen. We had the Flo by Moen monitor installed at our beach house which no only allowed us to turn off the water main from our phones, but also helped alert us to unusual water use – like if there was a leak. While this won't stop a pipe from bursting, it can help you minimize the damage caused by one by notifying you of a problem you might not be able to see with your own eyes. It also will automatically turn the water off when a problem is detected, meaning it can intervene on your behalf before you even know something went wrong.
How To Deal With Frozen Pipes
We've been lucky enough to never deal with frozen pipes ourselves, but you can usually tell something is wrong if water doesn't flow from a particular faucet (or maybe it just drips or trickles out). So here's what you can do to try to remedy the situation before the weather improves or before you're able to have a plumber assist with any leaks or issues.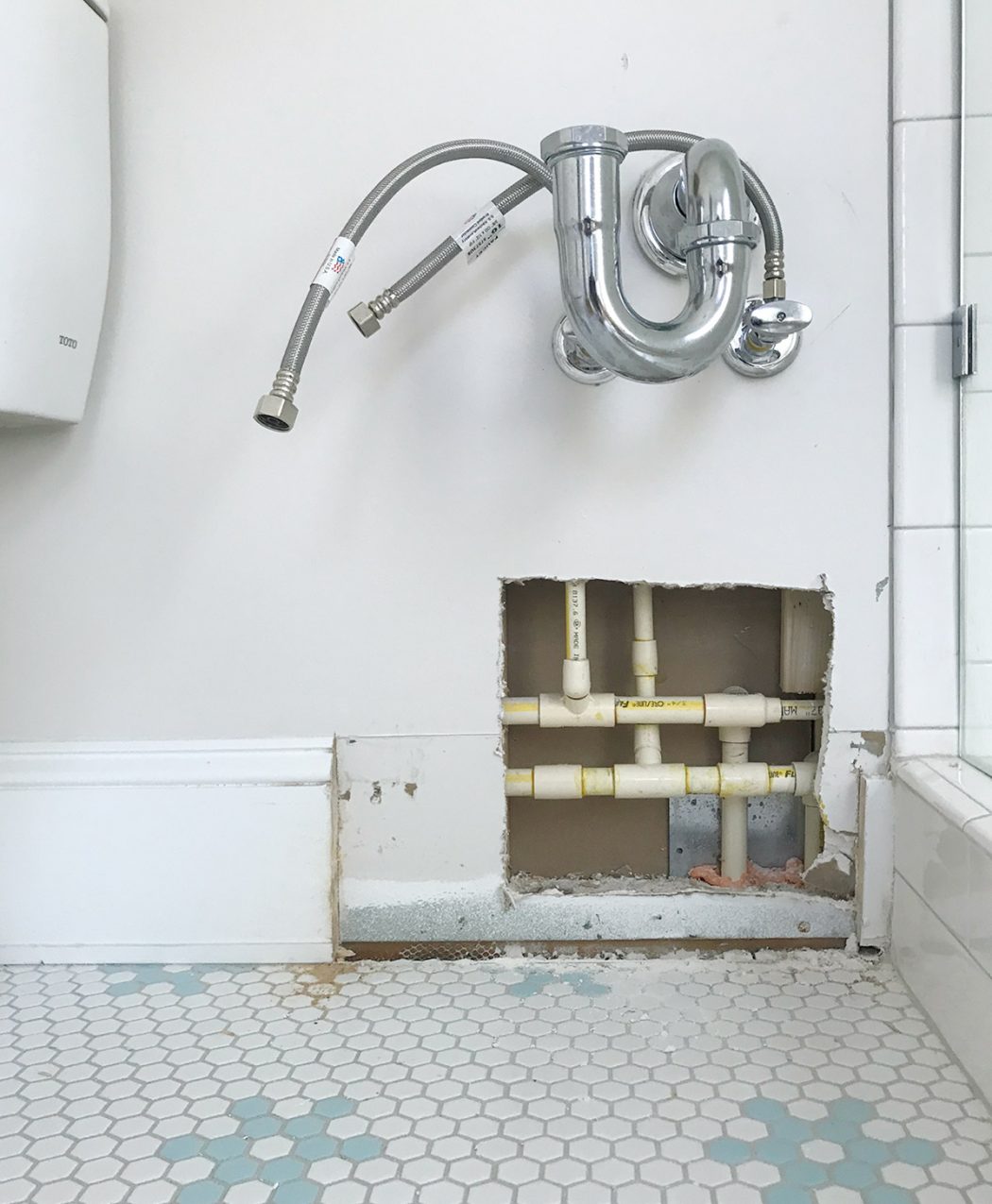 Make sure the pipe hasn't already burst elsewhere, like in a wall, ceiing, crawl space, or basement. Listen for dripping and check for visual signs of a leak. If it has, turn off the water immediately and contact a plumber.
Keep the faucet open, since moving water will help thaw the pipe better than standing water (plus it will help you monitor if the problem gets better or worse).
Apply heat to the section of pipe with a hair dryer, space heater, or even an electric heating pad to melt the frozen area. You can even use towels soaked in hot water. Just don't use anything with an open flame.
You can also find additional advice for dealing with frozen pipes from the Red Cross and Consumer Reports.
So there a few things you can do before you have a problem with frozen pipes. Here's sending you warm wishes and smoothly flowing pipes!