We got to talking with Erik Johnson, the photographer for DIY who shot our house last month, and it turns out he lives about two hours north of us just outside DC. Well not only is he a fantastic photographer, he has a pretty amazing eye for design himself- we nearly lost it when he passed us his iPhone full of pictures of his gorgeous home. And since we're all about show and tell, we decided to share the wealth and pass the eye candy along to you guys too. Let the swoonfest begin: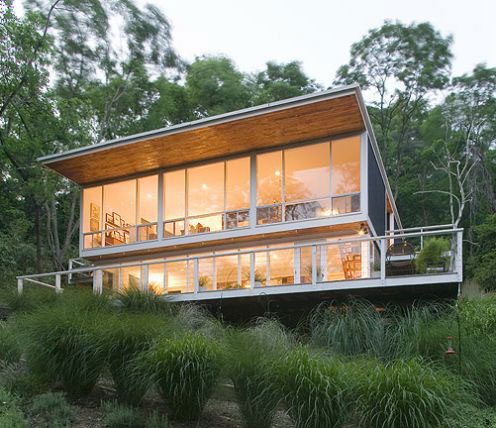 Nestled in Alexandria, Virginia, Erik's home is one of many Charles Goodman designed homes in the Hollin Hills neighborhood. Built in the 40s, this fantastic architectural feat is surrounded by native plantings and grasses for some seriously fab curb appeal.
Many of his furnishings are thrift store scores and even Craigslist finds- like this sleek Crate & Barrel couch!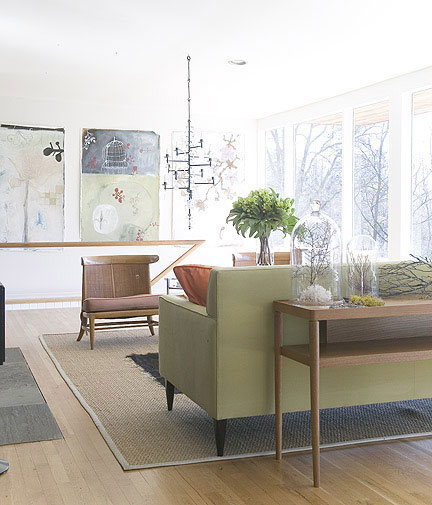 His kitchen is simple and utilitarian, but loaded with swanky upgrades like a top of the line stove and fridge.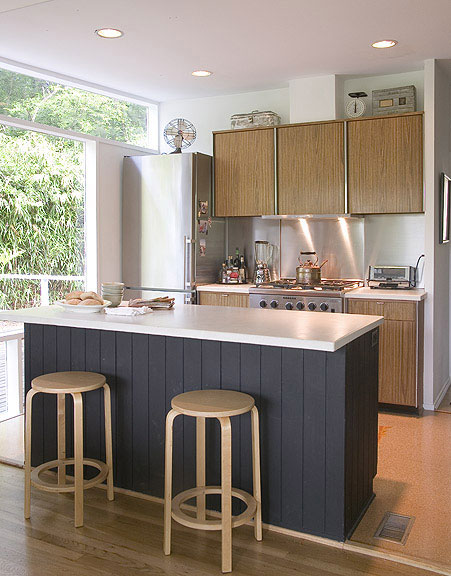 Descend the floating wood stairs and you'll find yourself in a cozy little "library" of sorts filled with more second hand finds.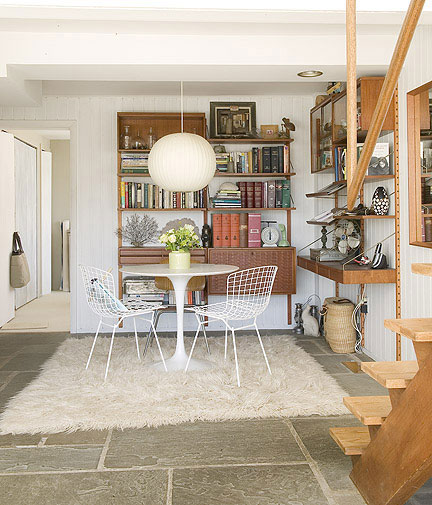 One of the truly amazing things about the house's design are all the mondo windows that wash every room with a generous dose of natural light. Gorge.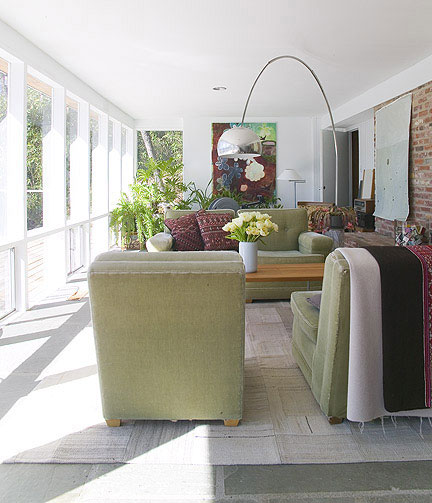 Aren't Erik's pictures (and his home) fantastic? We can hardly wait to see how his shots of our humble abode came out! Stay tuned…