Every year it feels like we're the last bloggers in all of blogland to get our gift guide up (is it me or are they coming out earlier and earlier?!), but the deed is done! We just do one post with three categories (adults, kids, and under $25), so here it is. We love including small makers and Black-owned businesses as well as some tried & true items from larger companies that we've bought & loved (like a favorite book, family game, etc) so let's get into it.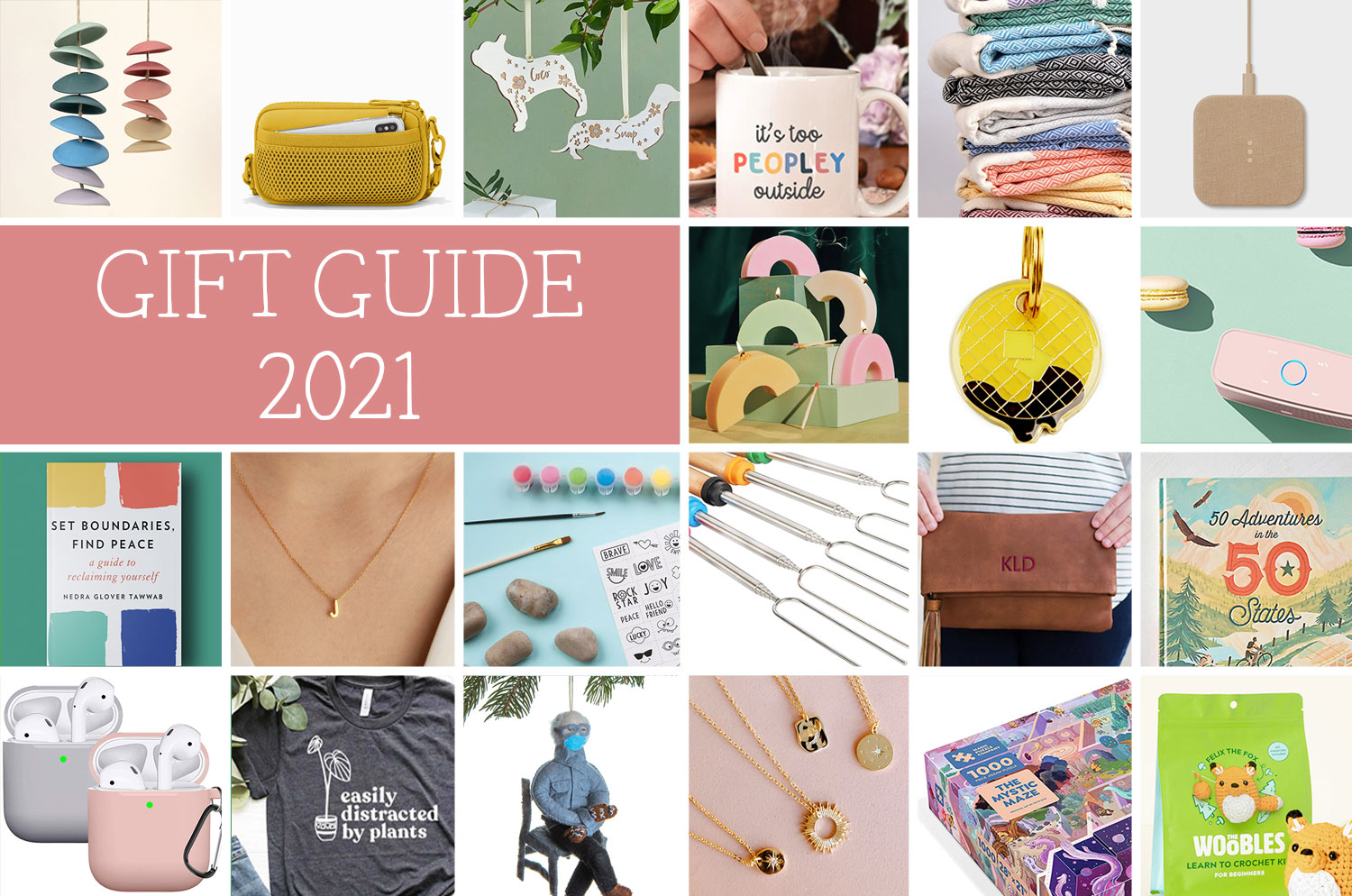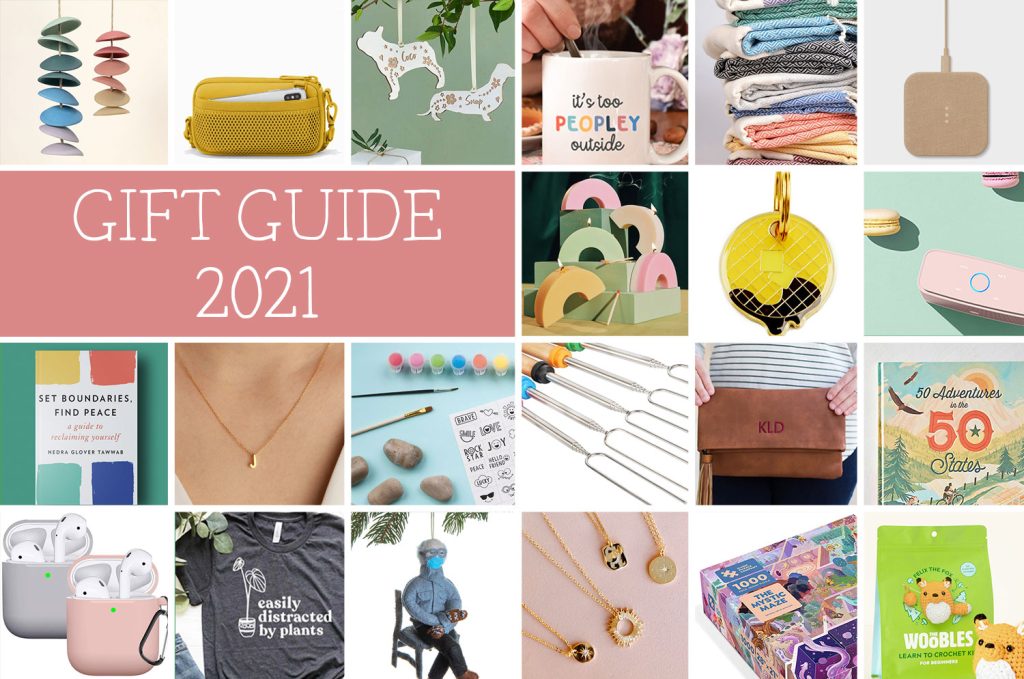 Gifts For Grown-Ups
Here's what we're loving, either firsthand items that we've bought and enjoyed ourselves, things we're getting for friends & family, or items that we're hoping to find under the tree ourselves (hint, hint John).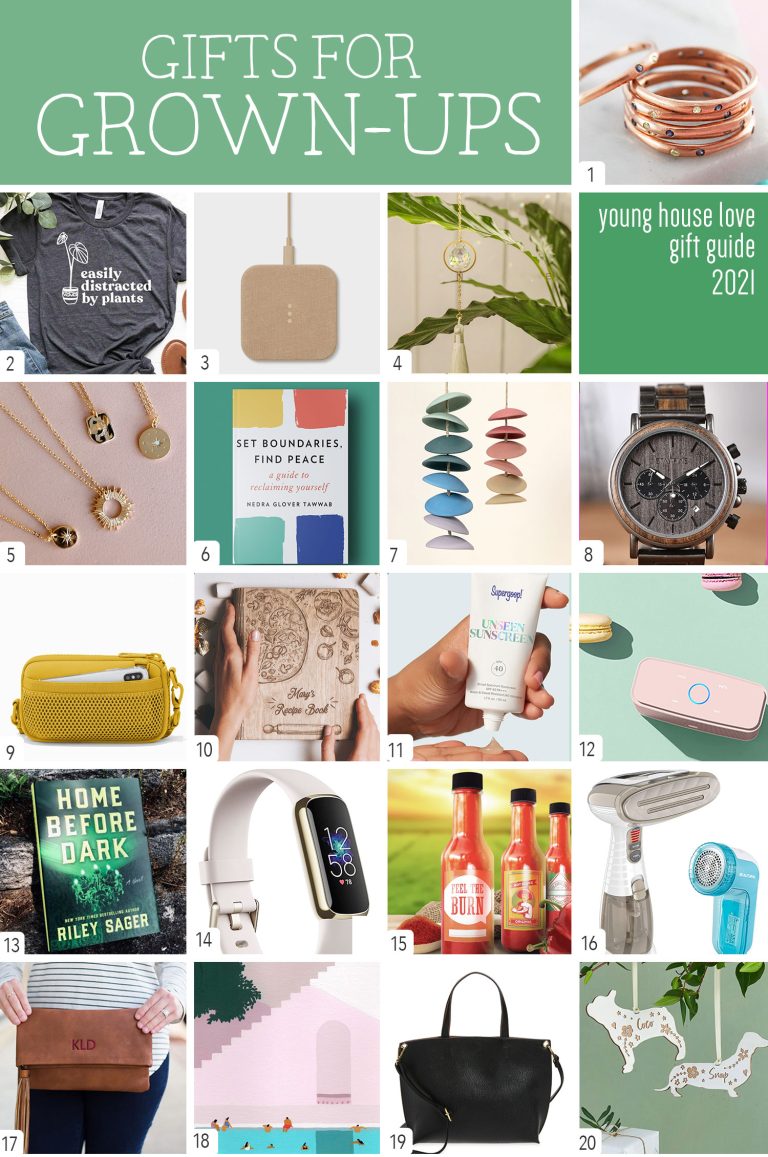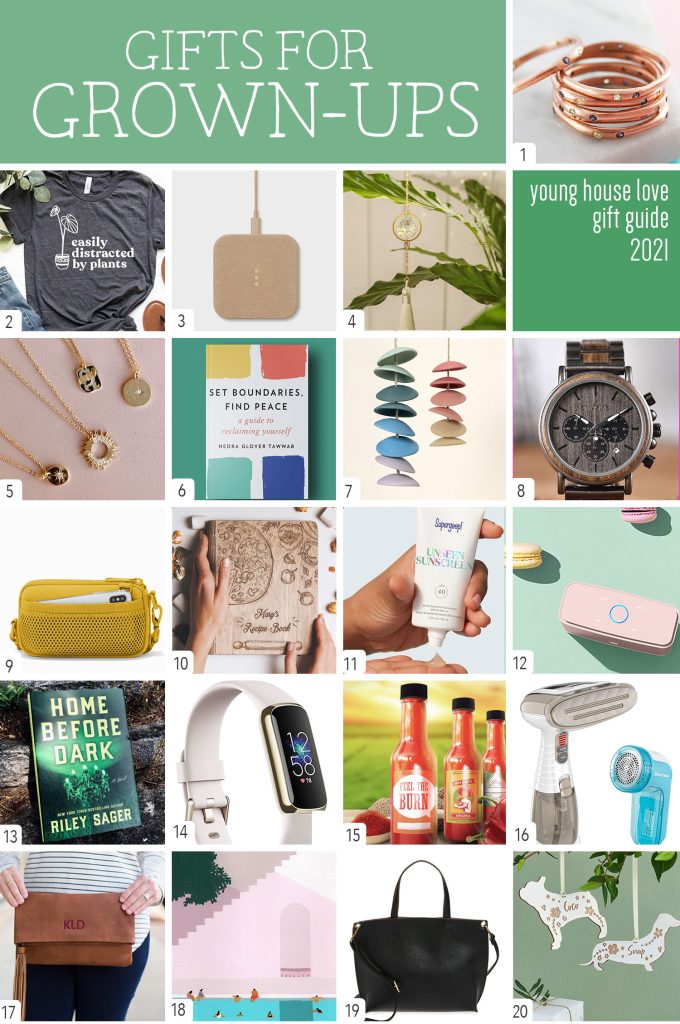 Gifts For Kids
Here are a bunch of ideas for the little ones in your life. We own and love many of these ourselves – or they're items that we're buying our kids or considering for other little friends & cousins.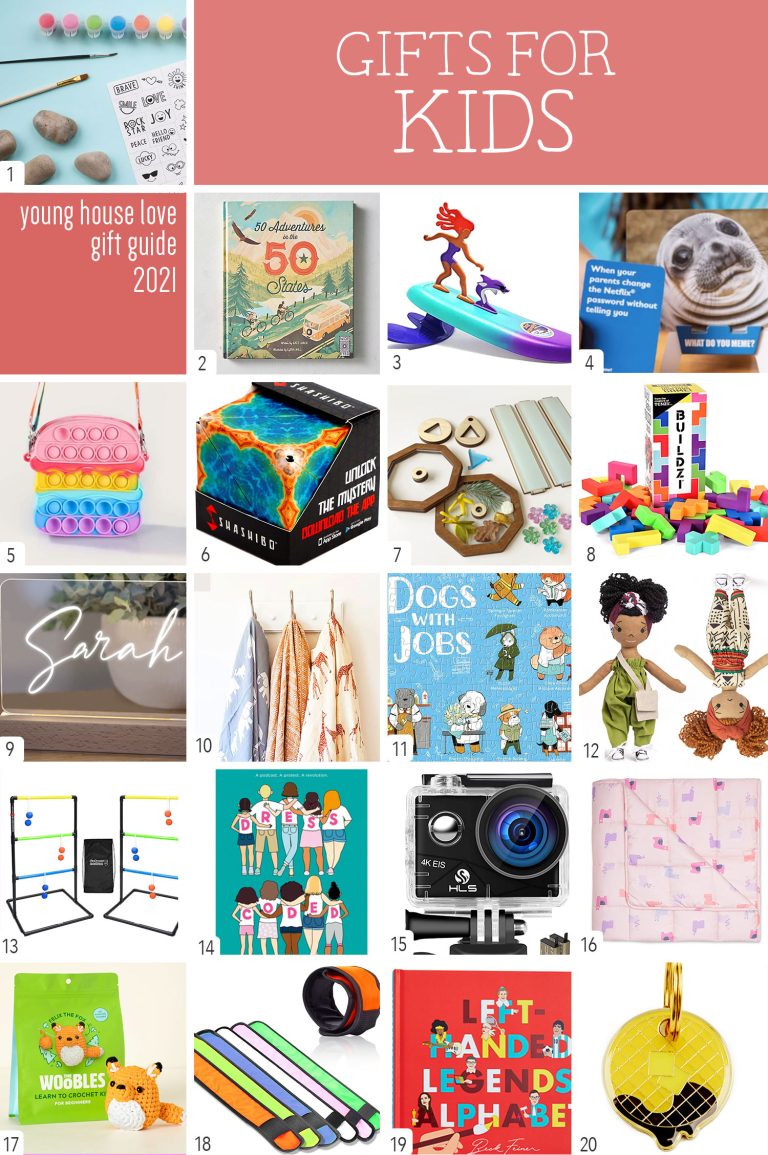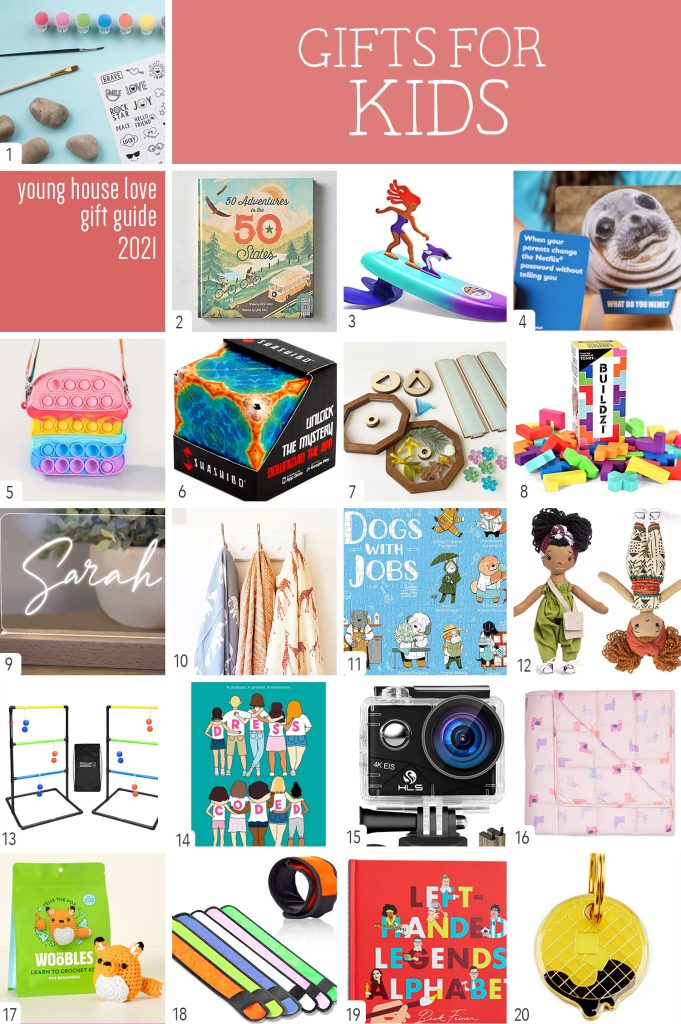 Our son recently loved this Rock Painting Kit. Great rainy day activity! ($15)
50 Adventures in 50 States is beautiful and packed with fun facts ($14)
We own & love this surfer beach toy. The waves "surf" it back to you! ($25)
We gave our kids What Do You Meme? Family Edition last year and it has been a favorite ever since ($20)
This Popper Purse pops, carries stuff, & is burger-shaped. Win-win-win. ($9)
The Shashibo Fidget Cube is a shape-shifting magnetica box that our son played with forever at a friend's house! So Grammy's getting him one this year ($25)
Kids can assemble this DIY Kaleidoscope Kit and then put different things in the viewfinder to see what shapes and patterns they make ($45)
Tween me would've loved this personalized neon sign so much ($30)
These African swaddle blankets are just beautiful ($22)
This Dogs With Jobs Puzzle is hilarious and fun ($14)
I've adored these HarperIman dolls for years. Beautiful & soft. ($35)
We got our kids this ladder golf set after they played it at a friends' house for hours. The "golf balls" are rubber, so you fear less for heads & windows ($29)
I read Dress Coded and loved it. Great for 7-9th graders & parents alike ($15)
Our kids make videos in the pool & gulf with this underwater camera ($66)
Our daughter's getting this cozy 7lb llama-tastic kids weighted blanket ($55)
This crochet kit is a fun new craft to learn that ends with a stuffed animal! ($25)
We bought these light-up slap bracelets for night walks, but the kids make up tons of games with them too. And they're only about $2 each! ($14 for 6)
We love this series of Alphabet Legends Books that highlight legendary people from all walks of life. Click that link to see all the awesome categories of legends that they have! ($20)
These cheeky enamel pet tags crack us up. One says "Have your people call my people" and they even have a hamburger! ($28)
Gifts Under $25
This is my favorite category every year because you know I love a deal – and so many of these still feel special and personal. There are even a few items under $10 that would make great stocking stuffers, neighbor gifts, or white elephant ideas.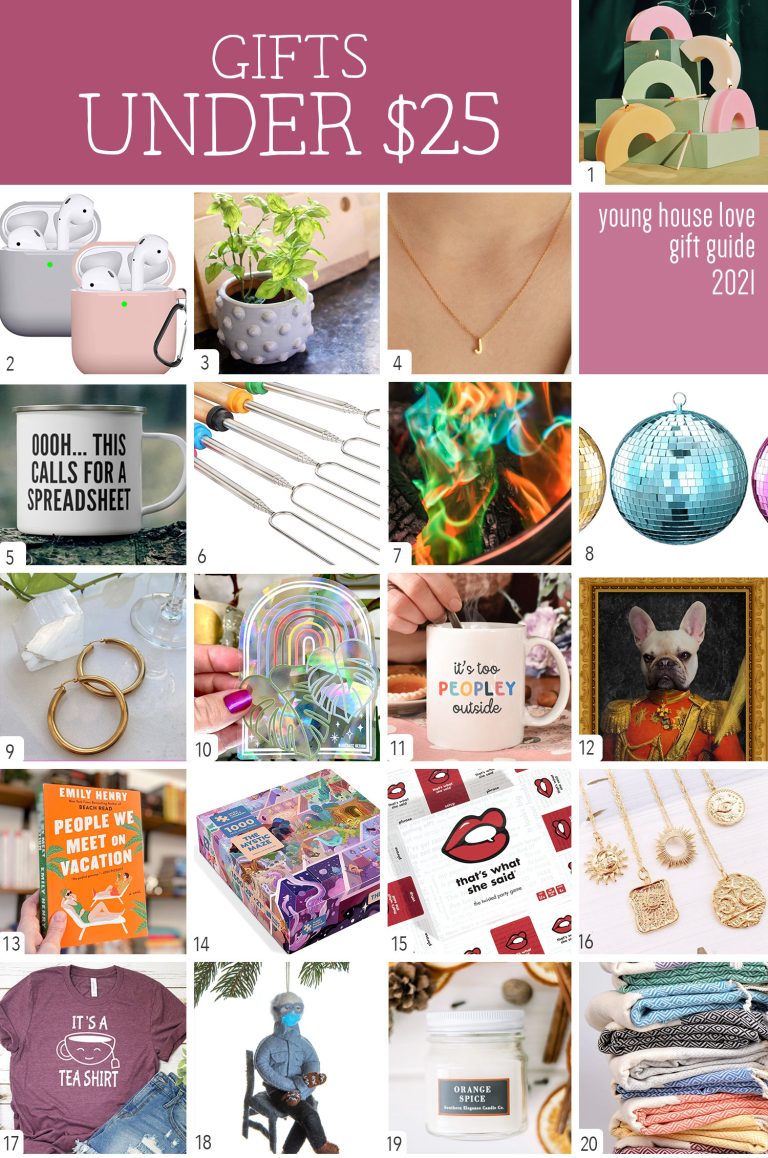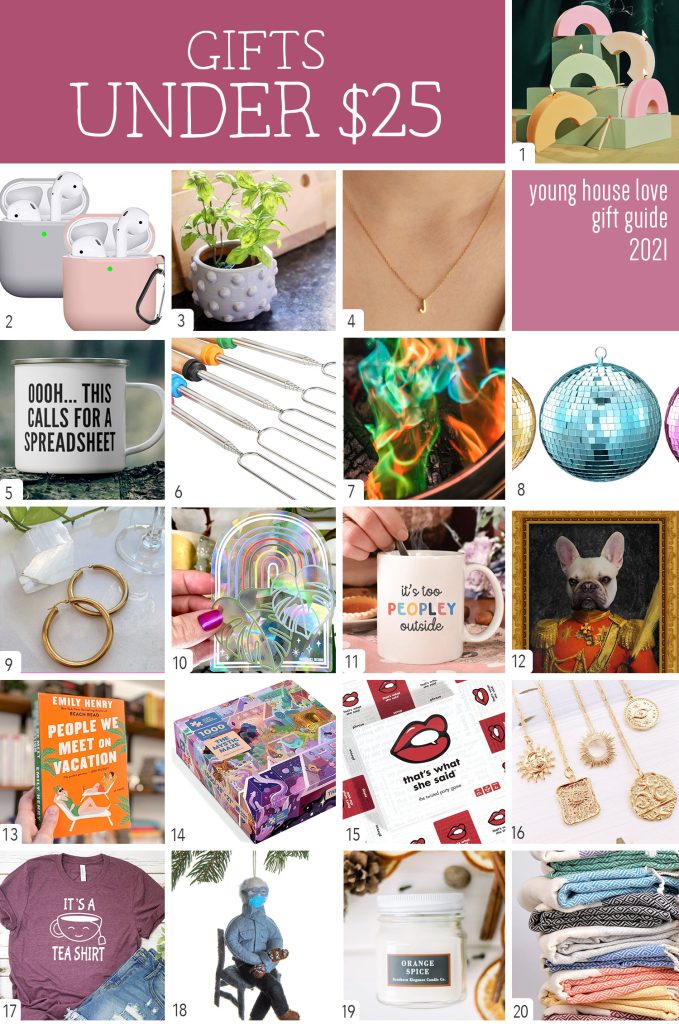 Psst – To see last year's lists, a lot of which is still linked & for sale, click here – and to check out our Black-owned business roundup (which has over 500 highly recommended shops!) click here.
*This post contains affiliate links, so we may earn a small commission when you make a purchase through some of the links on our site at no additional cost to you.