Spring is in full swing as demonstrated by our blooming azaleas and my allergy flare ups. So it seemed only fitting to treat a few side tables in our sunroom to a quick spring makeover. Here's one of the side tables before: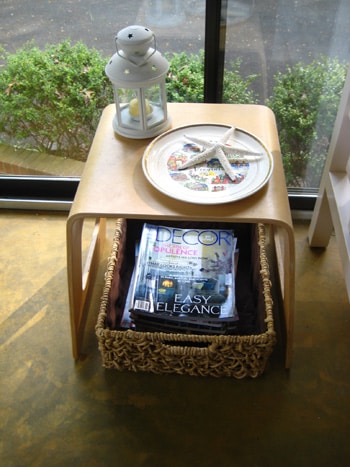 And here's the more cheerful and spring-like after. We found that sea fan on our recent island vacay, and the glass cup is sitting on some adorable striped coasters from John's sister.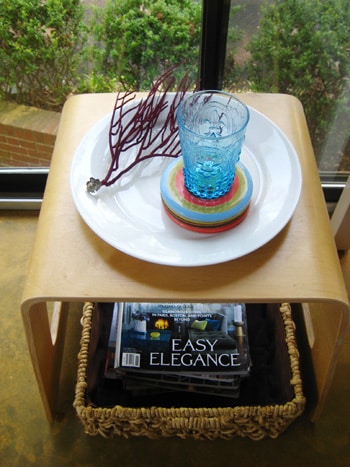 Here's what the other side table looked like before my spring sprucing: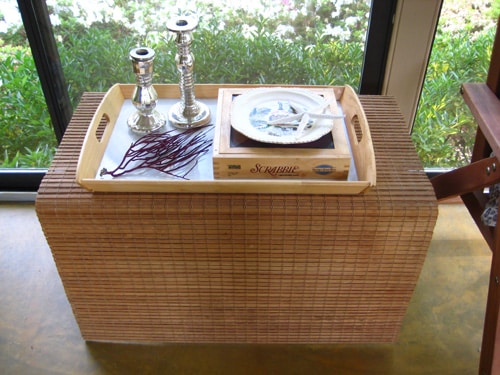 And here's the happier and shinier after. I gathered up some old wine bottles and a few glass vases (and even an old blue soap dispenser minus the pump) and grouped them on a tray. They're like 3-D stained glass when the sun streams through the window. And a couple of starfish keep things interesting.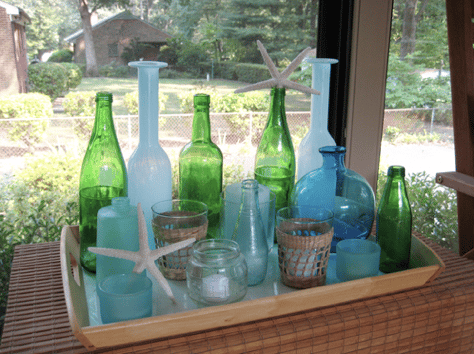 Here's a close up of my favorite detail, an unexpected starfish-cork: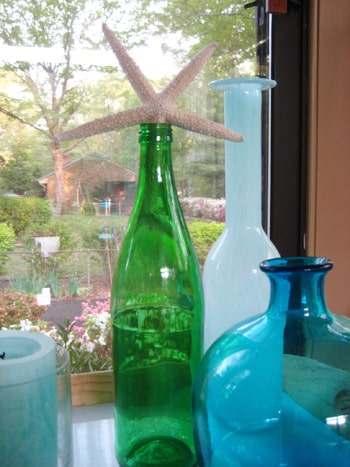 Variety really is the spice of life. And even though we love a white accessory (or ten) there really is nothing like a little color to compliment all those spring blooms. We'd love to know if you guys have any spring rituals. Cleaning sprees? Decorating switcharoos? Shopping extravaganzas? What puts a spring in your step? Do tell.