My dad gave me a toolbox when I was in high school. I think it had four things in it: a hammer, a handsaw, a set of screwdrivers and a photo of his dad (to show me that being handy was in my blood). But not even my ancestry could interest me in tools as a teenager.
Yet I dragged that toolbox along to college, then to New York City and even back here to Richmond. With each move my need for (and skill with) those tools grew. And I added plenty to my collection along the way – levels, drills, wrenches, etc – eventually outgrowing the toolbox itself. But to this day we still use that original handsaw and screwdriver set around our house. (I think that hammer is floating around Manhattan somewhere. Sorry Dad.)
I wanted to use this pre-Father's Day post to say "thank you" to my dad, Sherry's dad and all the other fathers in our combined lineage that turned us into the handy couple that we are today. So to honor our dads, we thought we'd post embarrassing old photos of them. (Note my dad's tie. It was a Father's Day gift I made using puffy paint… proof that paint doesn't always make something better.)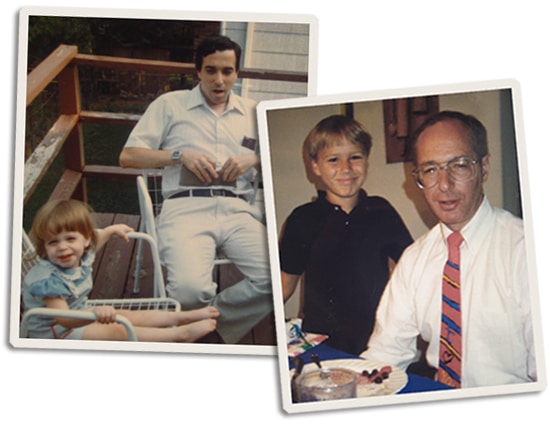 But enough about our dads. We want to hear about yours. Got any good stories about your dad passing down some fatherly advice or handyman skills to you? Or great ideas for honoring your dad on Father's Day? I've got a special gift up my sleeve this year, but I can't spill the beans 'til he unwraps it. Sorry!