***Uh oh – looks like we like we hit capacity on this post with over 10,000 comments! But this giveaway is closed anyways, so I guess it's okay.***
It's no secret that we love West Elm (we own two daybeds and a desk among other things from their store). So let's just say that we'll be mighty jealous of the person who wins this week's FIVE HUNDRED DOLLAR gift card there (four year blogiversaries are for big prizes, after all). And not that you asked, but if you need any help picking out what to buy – might we suggest some of these lurvely items below (Sherry had trouble picking just six things, so we added an extra row and went with nine):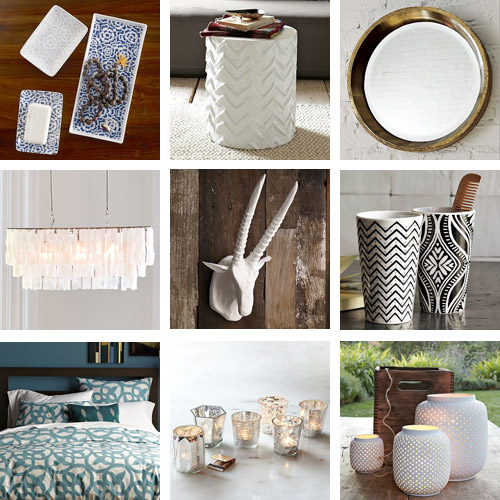 Not only is West Elm helping us celebrate four years of blogging, they're also celebrating the launch of their new blog Front & Main (named for the Brooklyn street corner where their original brick-and-mortar store sits). Front & Main actually officially launches next week, but they're giving all of us a sneak peek today. Oh and if you scroll down a bit while you're there, you might recognize some familiar faces…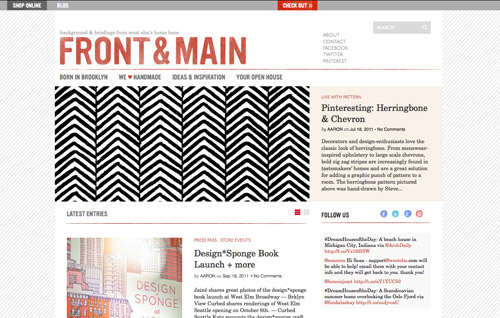 PRIZE: A $500 gift card to West Elm (!!)
TO ENTER: Comment on THIS OTHER POST with the words "WEST ME" and…
BONUS QUESTION: …since we're celebrating starting our blog four years ago, tell us how your world is different than it was in 2007. Do you live in a new place? Have a new job? Are you in a new relationship? Or maybe you just have a new hairdo or tattoo?
GIVEAWAY CLOSES: Wednesday, September 21st at 8pm EST
NUMBER OF WINNERS: One
PRIZE SHIPS: The 50 United States (although we do try to wrangle as many international giveaways as possible)
USUAL STUFF: One entry per e-mail address is permitted. The winner will be selected using random.org and announced on Thursday as an update to this post. That's right, come right back here on Thursday for the announcement of our winner. Good luck…
Note: We weren't paid or perked for hosting this giveaway, we just do 'em to thank you awesome folks for stopping in. See our Giveaway FAQ page for more info. Pics courtesy of West Elm.