***This giveaway is no longer accepting entries***
I'm not even going to dance around this one: we've got a $200 Home Depot gift card up for grabs.
This week's stellar prize comes direct from Home Depot themselves as part of their "What's Your Pro Project" contest. But the good ol' HD isn't just asking about your upcoming heavy duty projects, they're looking to lend a hand too. Thanks to their 1,200 local Tool Rental Centers, you can borrow over 325 professional tools, from power and hand tools to yard, garden and electrical equipment. Sure beats buying that aerator you only use once a year.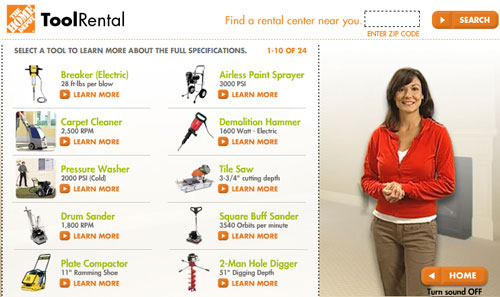 So if you want a shot at the $200 gift card, first check out their selection of tool rentals and then comment on this post with the phrase "GOTTA GET A [insert name of tool you'd most like to rent]." That's right, to be eligible for the prize you have to tell us what tool you'd consider renting AND what project you might tackle with it (sorry folks, we've gotta be sticklers on this one). For instance, I've already been daydreaming about renting a powerwasher to do some heavy duty clean-up on our front porch. Plus, who doesn't like cleaning and looking like a badass at the same time? If only I could powerwash the dishes…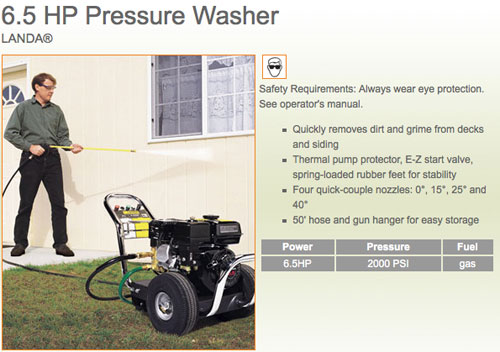 Alas, we're not eligible for the prize (soooooo jealous of you guys), but at least we get to hear about all your power tool fantasies and the pro projects you might be tackling soon. Entries will be accepted until Wednesday, March 25th at 8pm EST and the prize is only available to United States residents. The one, randomly selected winner will be announced later in the week. Good luck…
Any other questions you may have are answered in our Giveaway FAQs. Screen grabs courtesy of Home Depot Tool Rental Centers.