How does $500 towards new lighting for anyone in the world sound? We've added four new additions to our lighting collection at Shades of Light, so we figured a giveaway was a fun way to introduce them to you guys. Nearly a year and a half ago when we launched our first collection with them (more on that here), we knew we wanted a cool flush mount light (you know, to fight the good fight against boob lights everywhere), which was solved with the Diamond Ceiling Light. And our yearning for a geometric table lamp was remedied with the Metal Strap Lamp Base. We also added another larger scale hanging option to the mix (these geometric Diamond Lanterns) along with some urchin-like Spiky Pendants. And everything in the collection is still priced at $99 or less.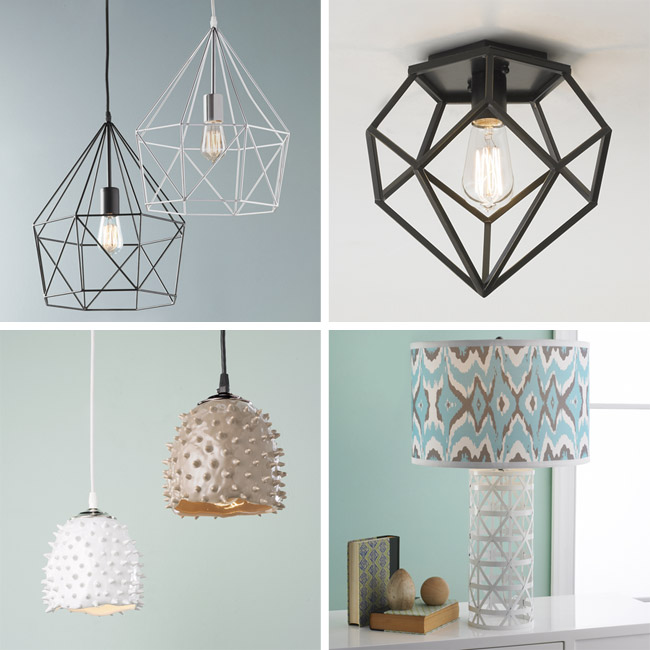 This giveaway is actually for $500 towards anything at Shades of Light, so you don't have to spend it on lights – you can also choose from their rugs, furniture, mirrors, and beyond!
Please use the Rafflecopter widget below to enter (it might take a second to load, but it should eventually pop up below this paragraph). This giveaway is available to anyone in the world!