***This giveaway is no longer accepting entries – see who won below!***
Wow. You guys are a lot more opinionated about the periodic table than I had assumed. Anyways, random.org selected the winner of this giveaway as… Andi W. (who likes Sodium for all of the salty snacks it provides, but admitted "My inner nerd wants to vote adamantium.") Congrats Andi!
Hold onto your seats, chemistry nerds. We're giving away some magnesium this week. It's coming in the form of Oreck's latest and lightest-weight upright vacuum ever – the Magnesium. In fact, at less than 8lbs it weighs in at about half the poundage of an ordinary upright. Not to mention its skinny but strong frame slides naturally under furniture and other hard-to-reach dust bunny havens. Oreck's also throwing in the Ultimate Handheld Vac to round out your cleaning repertoire – and to boost the prize value to nearly $600!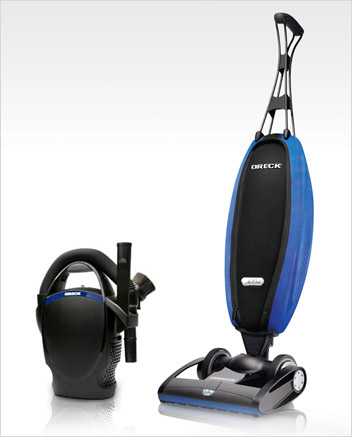 PRIZE: An Oreck Magnesium upright vacuum and the Oreck Ultimate Handheld Vac (a $599 value).
TO ENTER: Comment on this post with the words "Mg ME!" and tell us…
BONUS QUESTION: … (you ready for this?) what's your favorite element on the periodic table? Are you a big fan of Oxygen because of the whole breathing thing? Or Sodium because you're a salty food addict? Or perhaps good ol' Au & Ag (aka Gold and Silver)?
GIVEAWAY CLOSES: Wednesday, June 27th at 8pm EST or at 10,000 entries (whichever comes first)
NUMBER OF WINNERS: One
DISCOUNT: 15% off any Oreck product with code YOUNGHOUSELOVE (valid through July 9, excludes sale or refurbished items)
PRIZE SHIPS: The United States (although we do try to wrangle as many international giveaways as possible)
USUAL STUFF: One entry per e-mail address is permitted. The winner will be selected using random.org and announced on Thursday as an update to this post. That's right, come right back here on Thursday for the announcement of our winner. Good luck…
Note: We aren't paid or perked for hosting these giveaways, we just do 'em to thank you awesome folks for stopping in. See our Giveaway FAQ page for more info. Pics courtesy of Oreck.