Update: We hoped to have a Thursday post for you guys but this week didn't go as planned. So sorry!
Update #2: We'd love your thoughts on this thread that popped up on this post. What are your opinions about smaller posts when we can't write something juicy? Skip them and just own that we can't post that day with a little update like this one, or would you rather see something small instead of nothing (like a quick organizing update, a Reader Redesign, a dilemma we're debating, etc)? Thanks for the feedback!

Curtains can make the room. And pillows, well, you can never have too many (at least according to my pillow obsessed wife). This week someone's going to win $500 to spend at Martha & Ash, a family business that's focused on fabric goods with quality and craftsmanship. You can splurge on pillows, dog beds, or score yourself some custom drapes, like a striped or two toned option in your choice of over 25+ colors.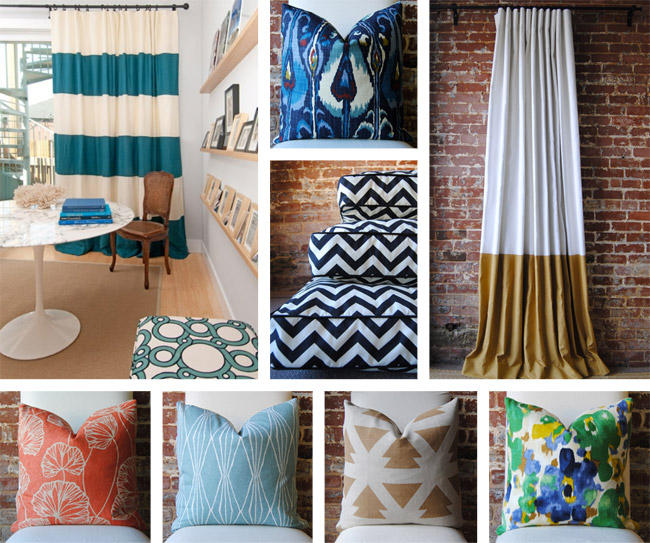 Please use the Rafflecopter widget below to enter (it might take a second to load, but it should eventually pop up below this paragraph). This giveaway is available anywhere in the world!