Happy Veteran's Day guys! First we want to say thank you to the men and women currently serving our country and to those who have bravely done so in the past (like my dad, my grandfather, and Sherry's grandfather). We're so grateful. And now, onto the giveaway…
Who doesn't need a little more gold in their life? This week someone's getting $350 to spend at Hattan Home, which is well stocked with decor, accessories, and jewelry that can inject a little (or a lot) of sparkle into your home. But even if you're not looking to live the lavish lifestyle of owning your very own golden piggy bank (Sherry's dream of all dreams) there are lots of non-gold items to choose from. Plus they're offering 10% off with the code YHL10 through the end of the month. Oink oink, everybody!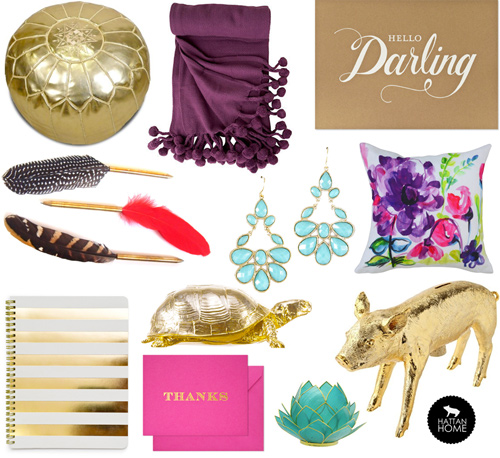 Please use the Rafflecopter widget below to enter (it might take a second to load, but it should eventually pop up below this paragraph). This giveaway is available worldwide!