Sorry about the terrible egg pun but you'll never believe what we discovered in my bike helmet out in the garage. Granted, it does demonstrate that we haven't been out riding as often as we should but…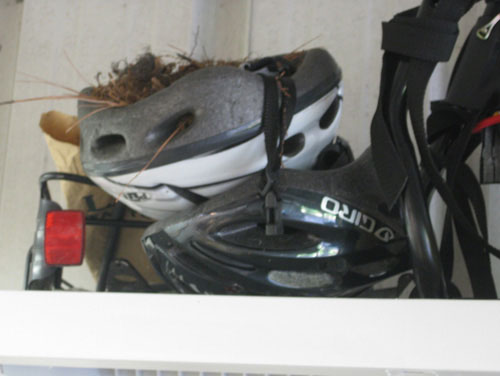 There's a bird's nest in there. And it's not an abandoned old one, it's currently in use! Sorry for the blurry photo (taken by Sherry as she teetered on a ladder to get a quick shot before "scaring them").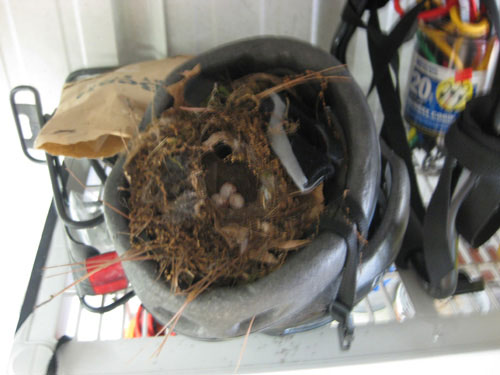 And a few hours after our discovery we actually saw the momma bird warming her eggos (no more picture-taking ensued as we didn't want to spook our new feathered friend). Isn't it funny that a bird would go through all the trouble to build a nest inside of a helmet in our detached garage? We think she's getting in by squeezing under the seal at the base of the garage door (there aren't any other openings and we doubt she's waiting for us to raise the door to fly in since she probably needs a bit more control than that).
Have any of you guys ever made any exciting animal kindgom discoveries? Perhaps you found a beehive in your basement or a bat in your attic? Does anyone have a skunk mishap to toss into the pot? Or a squirrels gone wild tale? Do tell.