As soon as we decided to number all the tips in our book over two years ago we hoped to someday create an online component where folks could upload their take on any of the projects along with the project number. And that day has finally come! So not only will folks be able to access this page right here, we'll also be linking to it directly from our book page – so if you're ever bored and want to check out a ton of reader submitted projects that have been completed after checking out our book (which will just keep growing over time) this post should eventually be chock full of them!
It's sort of like a book-related Pinterest Challenge that doesn't expire for over a year, so you can add away and come back to see what everyone else has whipped up too (you know we love to share the love!). And speaking of l-o-v-e, since there are about 500 ways to skin a cat, whether you've done something similar or put a totally new twist on something from our book, we'd LOVE to see it! Here are three of our favorites that readers have sent us/blogged about – and please feel free to upload yours underneath (which you can do even if you don't have a blog)!
Project #120: Make Paint-Chip Art from Margaux & Steve at Young Nesters.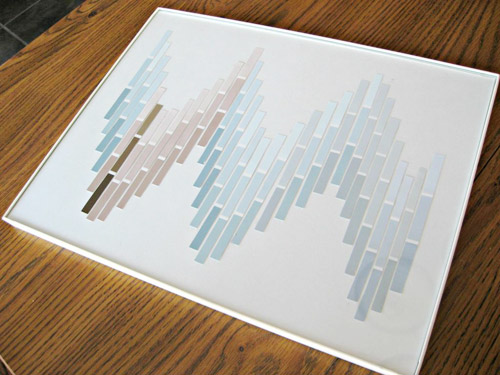 Project #179: Gold Recycled Bookends from Courtney at A Thoughtful Place.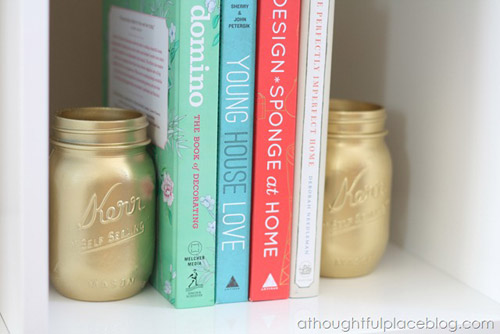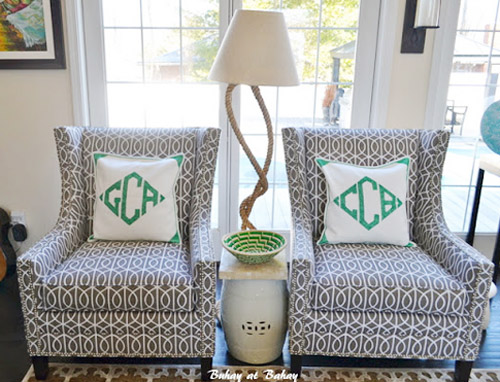 Project #147: Make Tissue Paper Art by a reader named Alise. She doesn't have a blog, but she described her process as tracing the outline of a fish into tissue paper and cutting it out instead of making scallops/fish scales and then Mod Podging them to the canvas. I love the use of one orange fish in the group – just to make things interesting!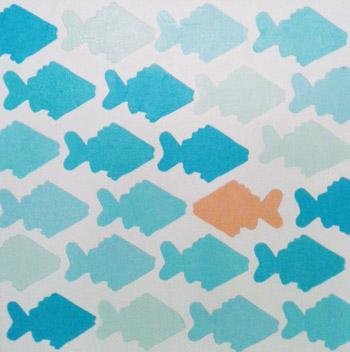 Project #68: Paint A Headboard On The Wall by Kenz at Interiors By Kenz.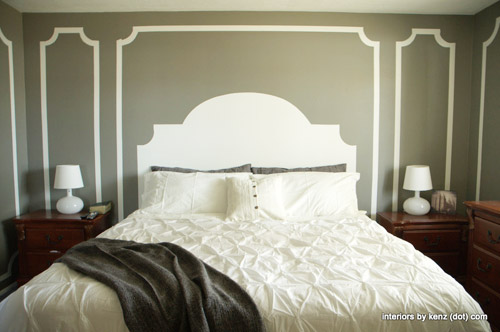 And now here's the part where we tip our homemade hats to you guys and invite you to share your take on any of our book projects. If you have a blog you can just link up here, and if you don't you can always add a link to a free photo sharing site like Flickr or Facebook with your pics (remember to set the photo to public so we can all see it). Here's how to upload your project:
click on the blue "Add Your Link" button with the odd cartoon head at the bottom of this post (you might have to do some scrolling, depending how many projects are added)
in the URL field, add a link to your specific blog post about your project (not your home page) or the Flickr/Facebook link
where it says "name" write the project number (ex: "Project #114") as opposed to your actual name, the name of your blog, or a description of the project
We're crazypants excited to see what you guys have been up to!