We're not the best photographers, but we are trying to get better as we go. And that's why we find ourselves doing things like this in the middle of homespun photoshoots.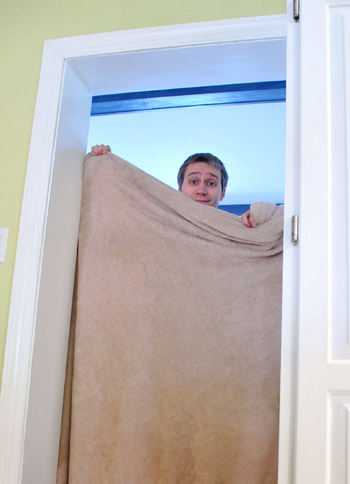 See how neon blue it looks behind me in that picture? That's because when shooting our artificially-lit kitchen, any natural light looks like that. Usually not a problem, except when some window light shines through and makes a subtle blue splash on the freshly painted cabinets that we're trying to take pictures of. Sherry doesn't always notice these things, but they drive me crazy. See the blue-ish light reflecting off the doors and the side of the peninsula? It's taunting me.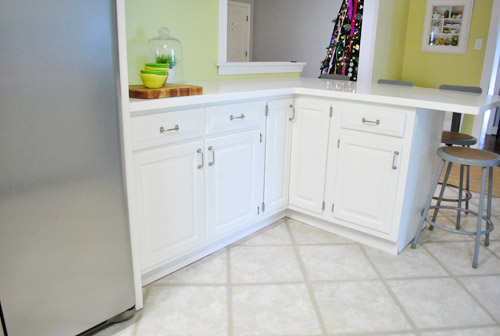 So with the help of my trusty blanket (which blocked the light coming in from the living room) and Sherry behind the camera, we got this shot instead.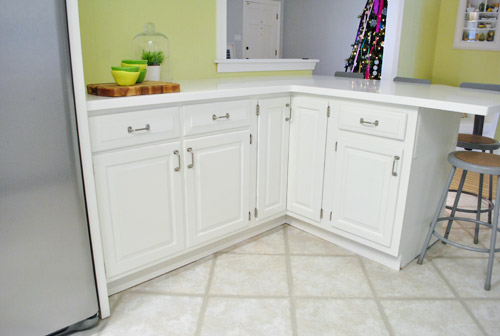 It's subtle, but it makes me very happy. According to Sherry "it's exactly the same thing." And I might have been called a dork. But no sir, John Petersik sees the difference. And will not stand for pesky lighting inconsistencies. Not on my watch.