We're excited to share what we're convinced is one of the thriftiest makeovers of the decade submitted by one of our very own readers. So without further ado, here's Amy's letter:
You inspired me to finish at least one project I said I would do over my summer break from work. I inherited this antique chair from my great aunt a few years ago (it originally belonged to my great-grandmother). My mom remembers it over the years being many different colors with different fabrics, and when it was handed down to me it was a peach color with a crushed velvet seat (which wasn't really my style). Luckily, two weeks ago I came across a great Waverly fabric on clearance and scored a yard of it for $1.83 with tax! After seeing your post last week, I decided I better get to it, so I painted the chair a really great shade of green that my sister had on hand and then reupholstered the seat cushion. I am quite proud of the transformation that cost under $2.00 for such a big change! -Amy
Here's the peach colored crushed velvet covered before: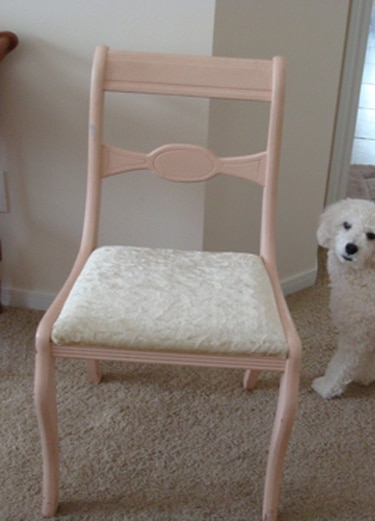 And the thoroughly updated and excellent after: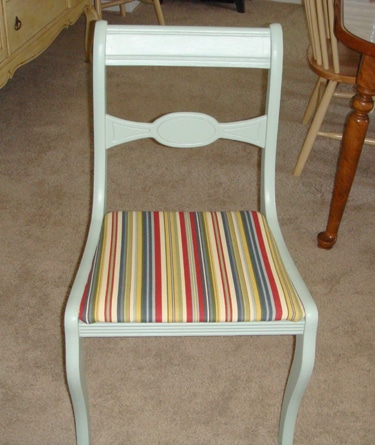 Thanks so much for sharing Amy. Your steal of a makeover is extra inspiring. And for all you crafty people quietly making over your home one project at a time, don't forget to send us your before and afters… we eat that stuff for breakfast.