Some people have been asking for a little update on how I'm feeling and how this pregnancy is going, so I thought a quick Young House Life check-in would be fun. The short answer is that I'm so excited about this little bun (as are John and of course Clara, who tells anyone who'll listen that she's going to be a big sister). Burger seems ambivalent at this point, but I'm sure when a kid with sticky crumb-dropping hands comes along he'll be elated too.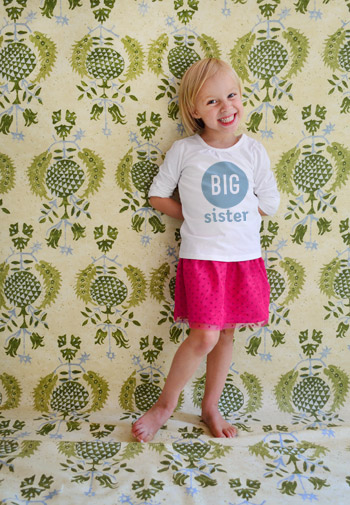 It took me a long time to feel ready to carry a child again (more on that here), and it took us longer to get pregnant this time than it did last time, but over that span of time it feels like things have changed – in a slow but very sweet way. I'm a lot more at peace with the idea of being pregnant than I thought I might ever be (a few years ago that concept had me choking back anxiety-riddled tears). So when people ask me how I knew I was ready to try again after such a traumatic birth, the honest answer is really that over time my feelings of excitement and hope over-rode those feelings of terror and fear. They're still there, but they're not nearly as big and scary as they once were. So my advice would be to wait to see if the fear ever gets outweighed by joy, excitement, or hope and that might be a nice sign. It certainly didn't happen overnight for me (Clara will be almost four when this kiddo comes along) but I'm finally in that place I hoped to be someday. I'm thrilled. I'm thankful. And I'm ready for this crazy ride, even if it might be nail-biting at times.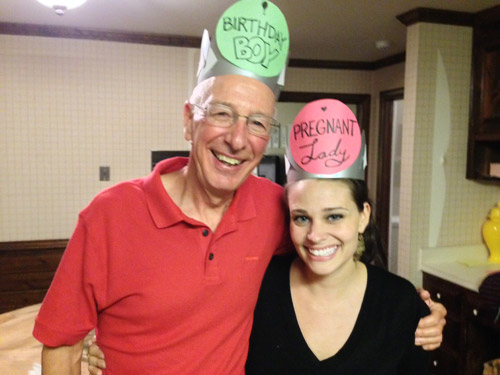 As for the physical stuff, I'm feeling kicks which instantly make me smile, and my energy level seems to be picking back up too, at least for the moment, which is really nice. According to the docs, who have a close eye on everything, the bun and I are both doing well, which is amazing and oh-so-comforting to hear. Honestly, just feeling a kick here and there makes me breathe a sigh of relief, so although I'm still dealing with some pretty annoying all-day sickness, I generally just feel thankful to be carrying a healthy bun. In the good news column of Barfyville, it's not as severe as it was (without getting too graphic, I probably toss my cookies around 30% less than I did a few weeks ago, although I'm still running to the bathroom multiple times a day) so I feel like it might be slowly beginning to taper off. It ended at around 17 weeks with Clara, so although I've recently passed that mark, I'm hopeful that in another week or two it'll just flip off like a switch, which is what happened last time around.
When it comes to finding out the sex, thanks to the office being closed for Thanksgiving, we have to wait another week, so we won't find out until early December – but as soon as we do (and we tell our friends and family) we can't wait to share the news with you guys and start thinking about nursery stuff! Oh man, just typing that makes me excited. I'm doing the same thing I did when I was pregnant with Clara, which is that I'll see a date of something (like an expiration date on the milk or a date of when a movie comes out in a commercial) and if it's after the ultrasound date in December my brain says "Wahoo! We should know what this bun is by then!" Of course this baby has already been notorious for not giving the techs a clear shot at things they need during ultrasounds (when they want measurements of certain areas I've had to do jumping jacks, roll back and forth, and run down the hall – sometimes even then only to hear "nope, didn't work"). But we've never left without finally getting what we needed in the end, so I'm hopeful that the bun will cooperate and we'll (eventually) get a clear shot.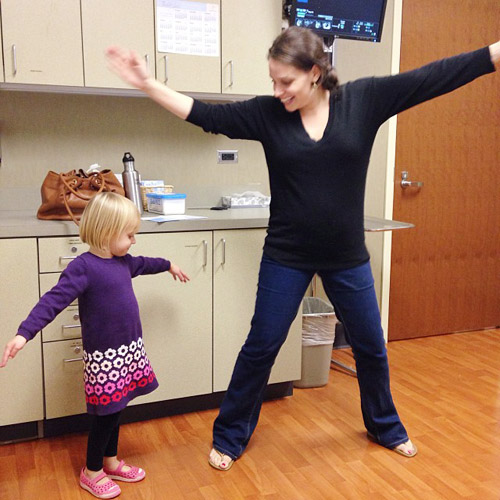 So that's about all the news I have for you guys. Thanks for asking how I'm feeling and offering various nausea tips (I've tried virtually all of them to no avail, but it was nice to have different suggestions to explore). And thanks for all the well wishes and the kind words about this pregnancy. It really is amazing to be carrying a little baby around in my belly, and when the doubt or fear creeps in it's nice to be able to remind myself that so many people are out there sending such good thoughts our way.