In the breaking news department (that's an overstatement if I've ever made one), although it's the weekend I thought I'd stop in to share this super quick probably-interesting-to-no-one-but-me dining room update. Remember a few days back when I made our new curtains?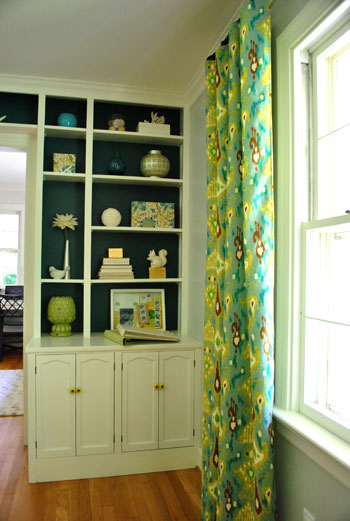 And the table looked like this?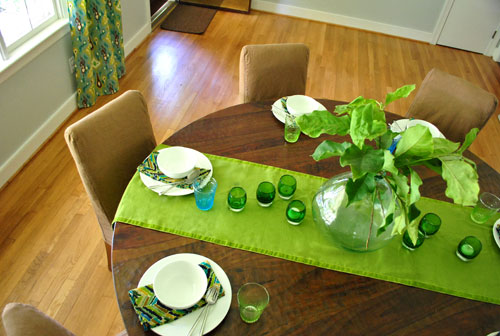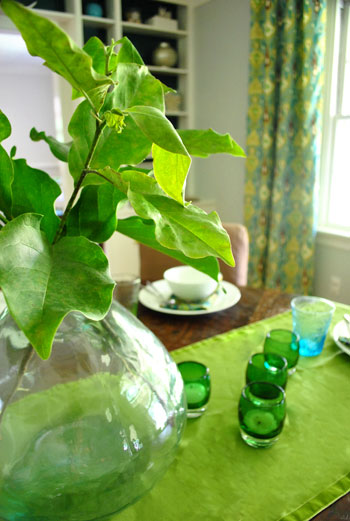 Well, now it looks like this: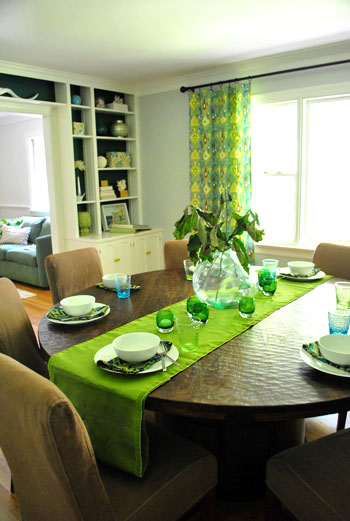 Can you already tell the difference? Here, I'll get a little closer.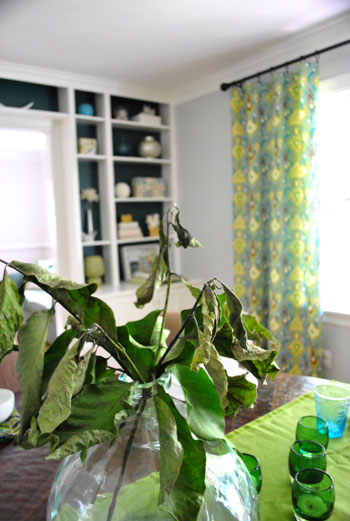 Yeah, the branches died. Probably because I didn't even put water in the vase. Oops. How quickly the dream dies. Well, at least when the dream is lush leafy green branches that survive on love alone. And not water.
So in mini keeping-it-real news, our table is substantially less cute. But our curtains still make me want to kiss them. Passionately.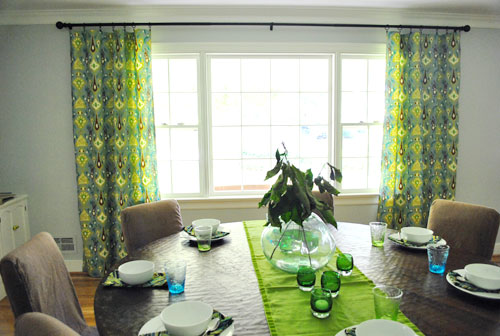 And we needed one of the plates (and a cup) so those got yoinked from the table. So the place settings (for no one) are a little wonky now. Guess it's a sign that it's time to un-set my nobody's-coming-to-dinner table.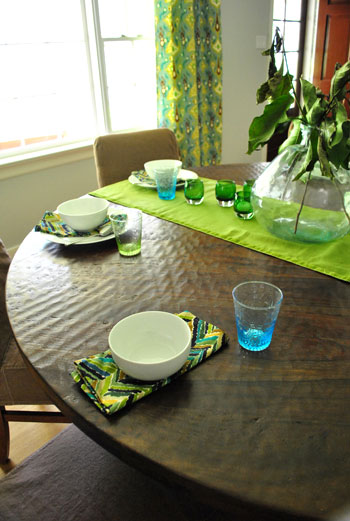 Maybe tomorrow.