Remember when we house crashed Jaime's colorful and cozy home last June (more on that here)?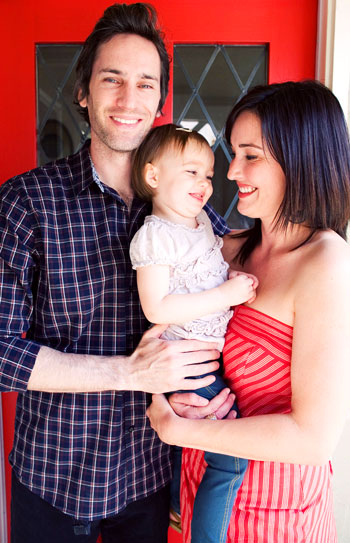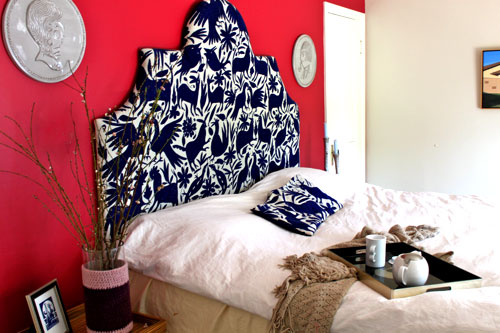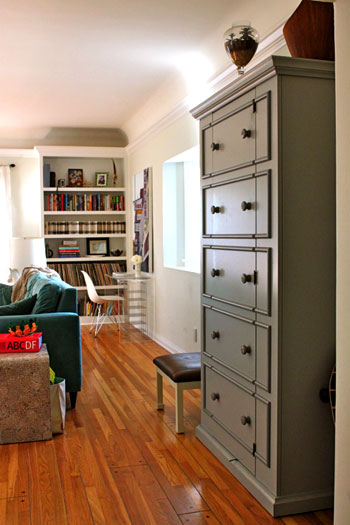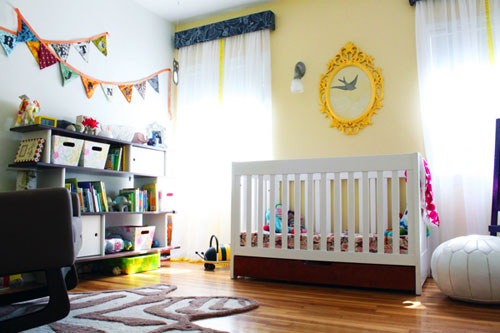 Well, she redid her back deck and sweetly sent the eye candy our way. And we were instantly in love. It's so welcoming and full of awesome DIY inspiration.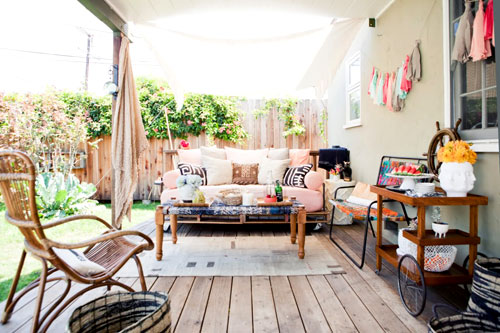 What do I mean by DIY inspiration? Let's look a little closer at the daybed under that sweet breezy canopy (that Jaime made here).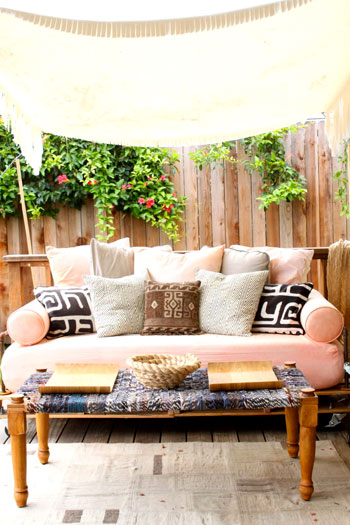 When you get even closer you'll notice that the daybed…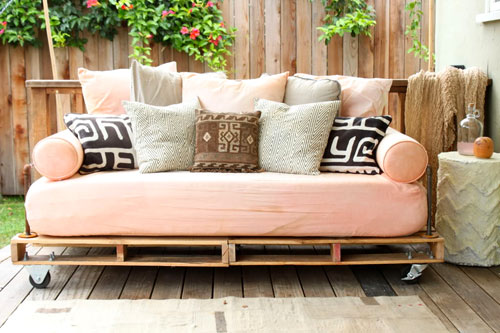 … is actually made from pallets! Check out a full tutorial on how Jaime built it (all by herself) here.
And just look at this cozy eating area. I love the mix of smooth and natural (textured light + shiny metal chairs = be still me beating heart). You know I'm a sucker for that graphic chevron bench cushion and the sweet hanging fabric garlands (that Jaime also made herself – deets here).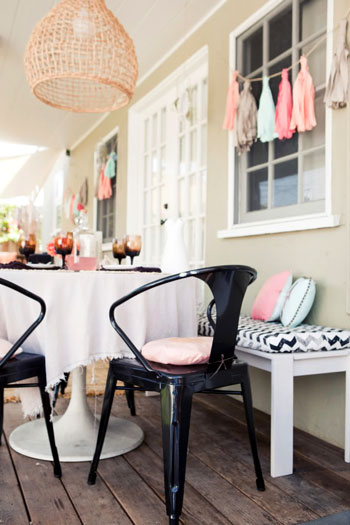 Is that not a delicious outdoor room? Yes I just channeled Martyn Lawrence-Bullard from Million Dollar Decorators and said delicious. What can I say, I'm excited. I love how it feels enclosed and private yet open and airy at the same time.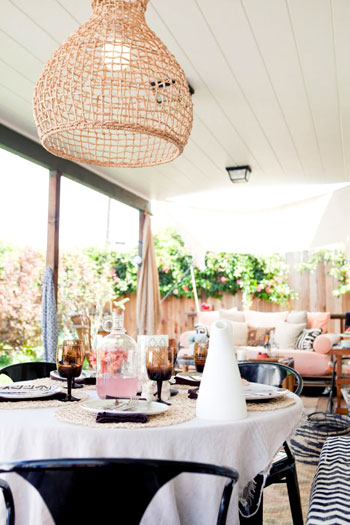 This table setting = yesssssss.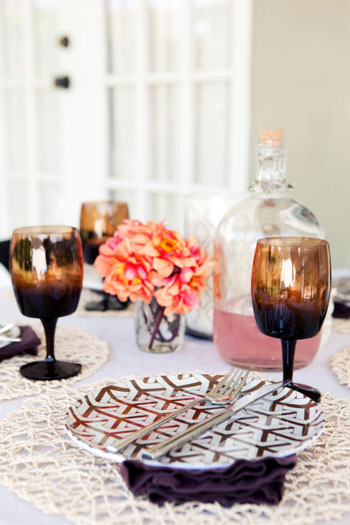 And John is obsessed with the bike-wheel-ish details at the bottom of this sideboard.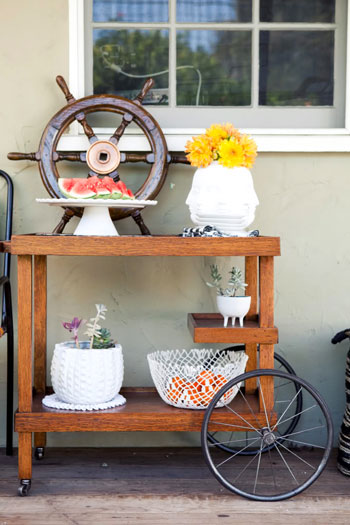 Let's not overlook the ceramic animal party going on next to this awesome oversized jug of pink lemonade. Makes me giddy.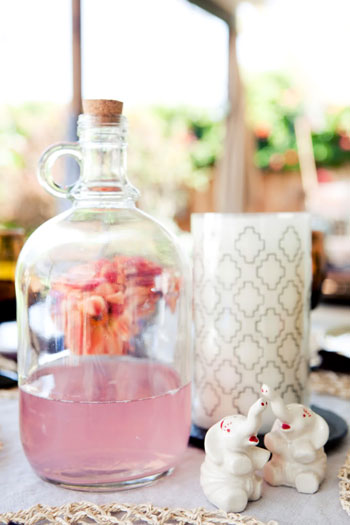 Check out Jaime's blog for all the where-she-got-it-details (and even more amazing photos). But first let's play the what's-your-favorite-part game. I'm gonna go with the awesome woven light fixture and the gorgeous pallet daybed. Girl power.
Psst- Jaime's friend Raya snapped these photos for her, so we wanted to give her credit over here too. Oh and click here to check out all of our other House Crashing adventures (or sort things by room or color here).
Psssst- Speaking of House Crashing, one of our favorite houses that we ever crashed is officially for sale. So if you're looking for a gorgeous casa in Charlotte, click here for more info (and here and here to see two house crashing posts devoted to it).