We don't always see eye-to-eye when it comes to purchases for our home, so this week we're sharing some strategies we've developed for helping the other person see things our way – whether they're the one who is itching to buy something, or the one trying to rein it in. We also picked up a surprising trick for online shopping that has saved us over $1,500 on items for our beach house so far! Plus, how we're making good on our goal to get outside more often, how cutting the cable cord has inspired a new kid-friendly TV option, and why you shouldn't craft and talk on the phone at the same time (it could literally ruin the world).
You can download this episode from Apple Podcasts, Google Play, Stitcher, and TuneIn Radio – or listen to it below! Then use this page to check out any links, notes, or photos we referenced. Note: If you're reading in a feed reader, you might have to click through to the post to see the player.
What's New
As we mentioned, the beach house kitchen cabinetry and counters are coming from Ikea. Our main goal is to create a casual, unfussy space that feels like it has a little bit of age to it (even though we're assembling it from scratch). Below is a quick mood board of some of the selections we've made so far:

Pink vintage stove that we found at a thrift shop
Faucet for sink in island
Stainless steel hood to complement the chrome on the stove
Sconces for the walls
Pendants over the island
This is Orlando Soria's kitchen, which features the Ikea butcher block counter we ordered. We're also considering a similar simple white backsplash (don't wanna overpower the pink stove).
This inspiration pic shows the white flat-front cabinet doors we chose
We need a modestly sized fridge, so it was a relief to see Orlando use the one we were considering (we're doing white appliances, so only the pink stove pops)
Below is a (somewhat) helpful rendering from the Ikea kitchen planner, so you can kind of see how everything will fit in the space. Not everything is represented perfectly (and we're missing some upper storage that we're going to add ourselves and we'll add sides to the island so it doesn't show the overhang from the side), so don't look too closely.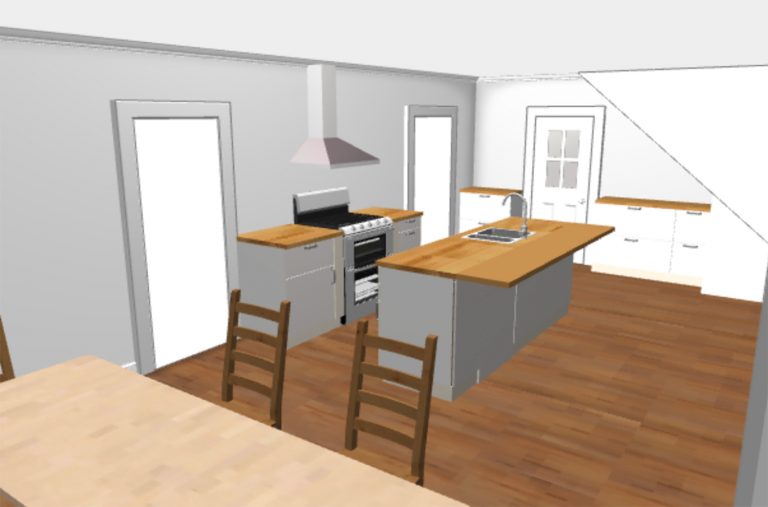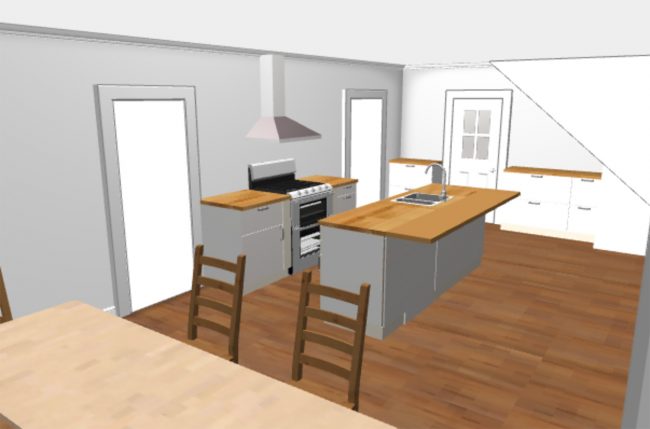 And if you've forgotten, this is the space it's all going into.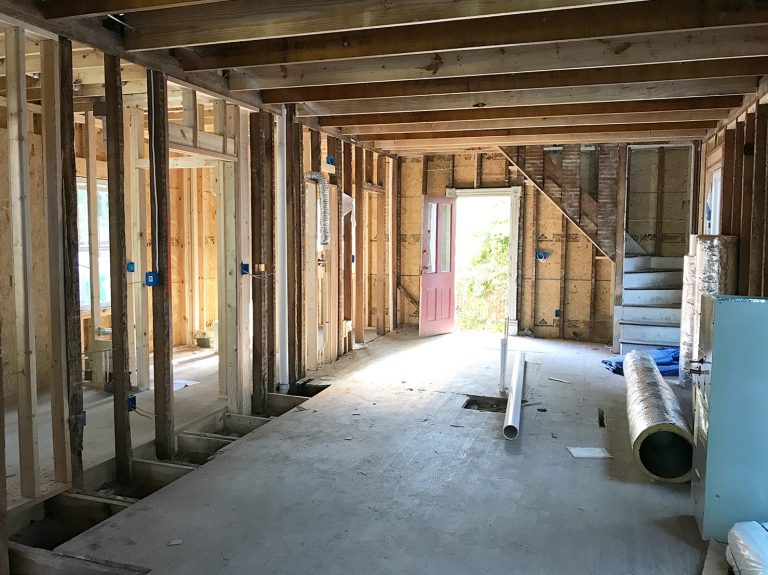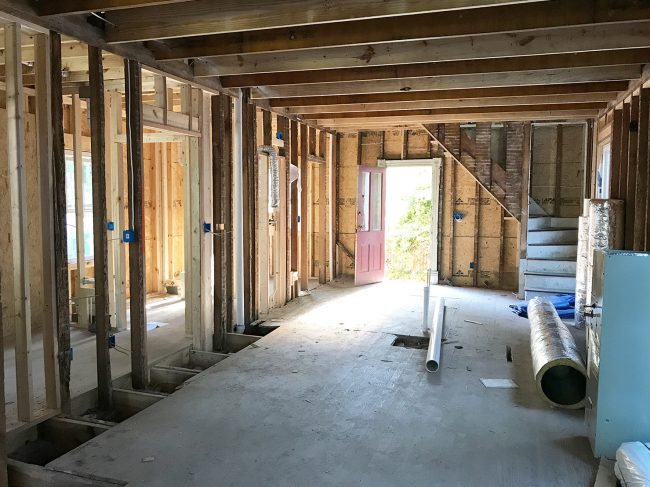 Also, since Sherry mentioned this in the episode, here's where you can check to see new blog posts each week or SUBSCRIBE to have them delivered to your inbox. As Aerosmith so eloquently sang, you DON'T WANNNA MISSSSS A THANG.
That's Embarrassing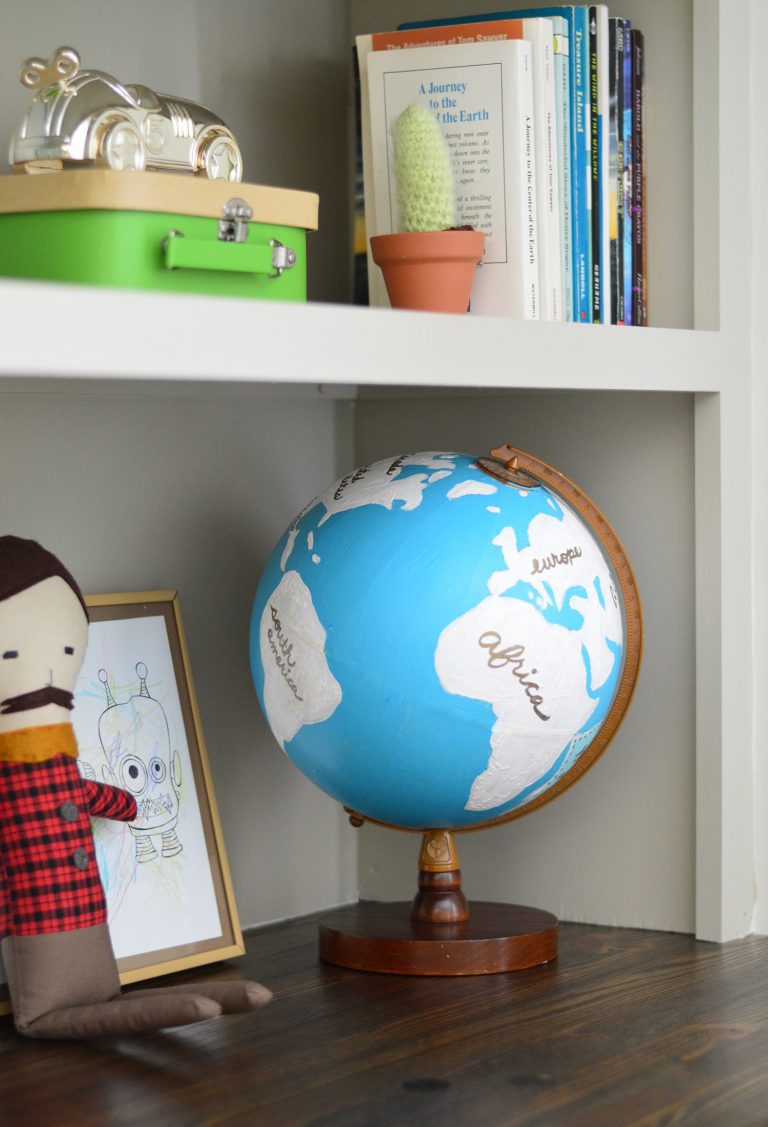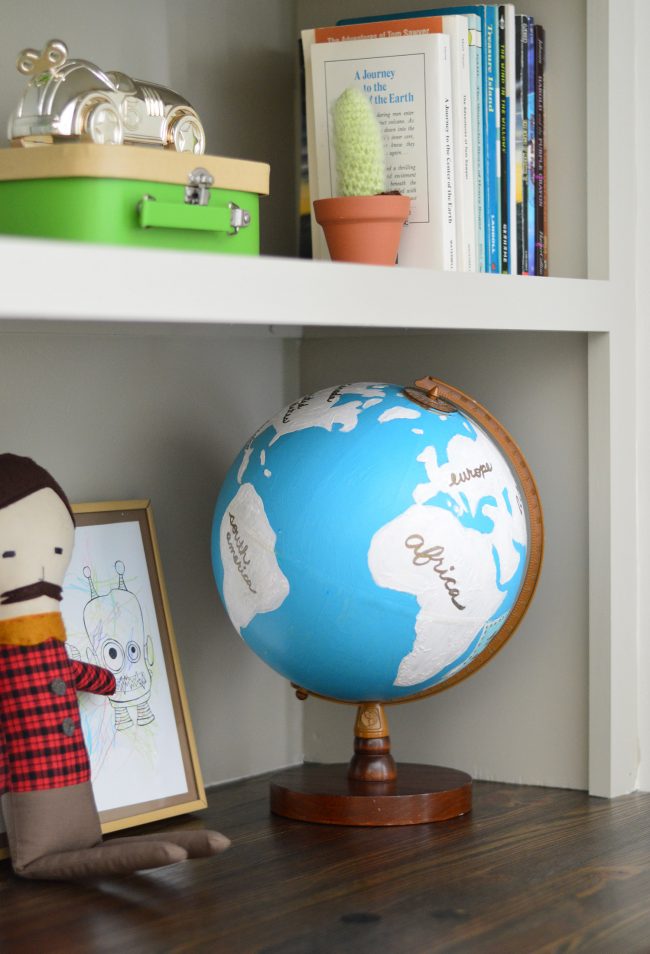 Above is the FINAL version of the old yellowed globe Sherry painted a few years ago (it's not nearly as fancy as some of the amazing and ornate hand-painted ones by the lettering pros – like this one, this one, and this one).
And below you can see the mislabeling incident that occurred while she was on the phone gabbing away. Nothing a little paint couldn't fix. Sorry South America!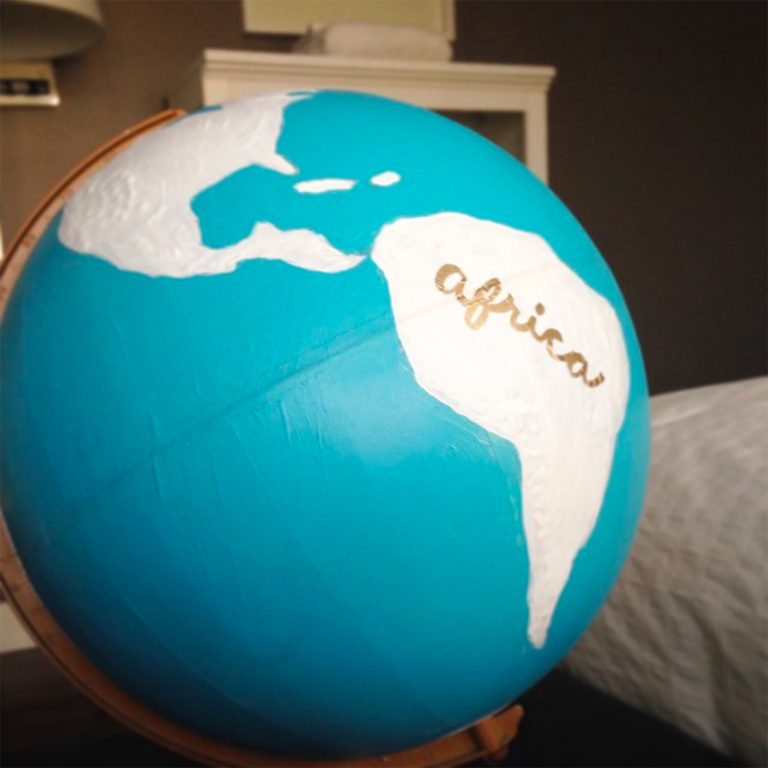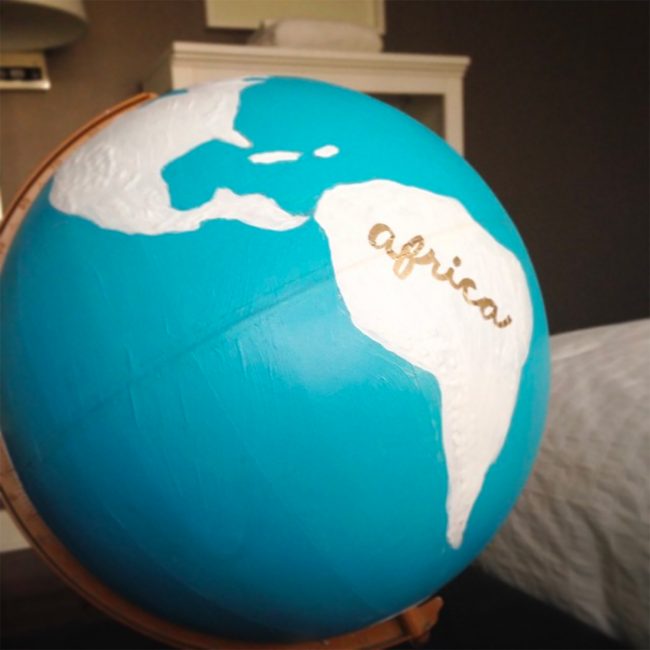 What's Not
Main Segment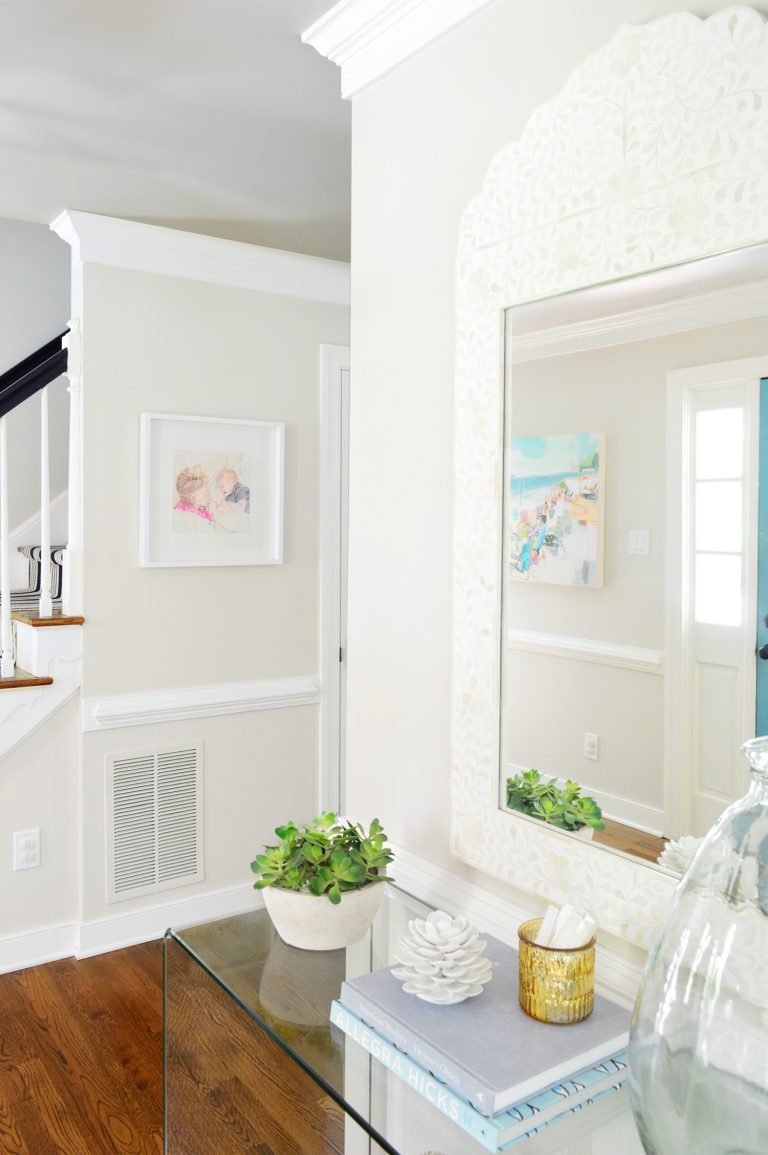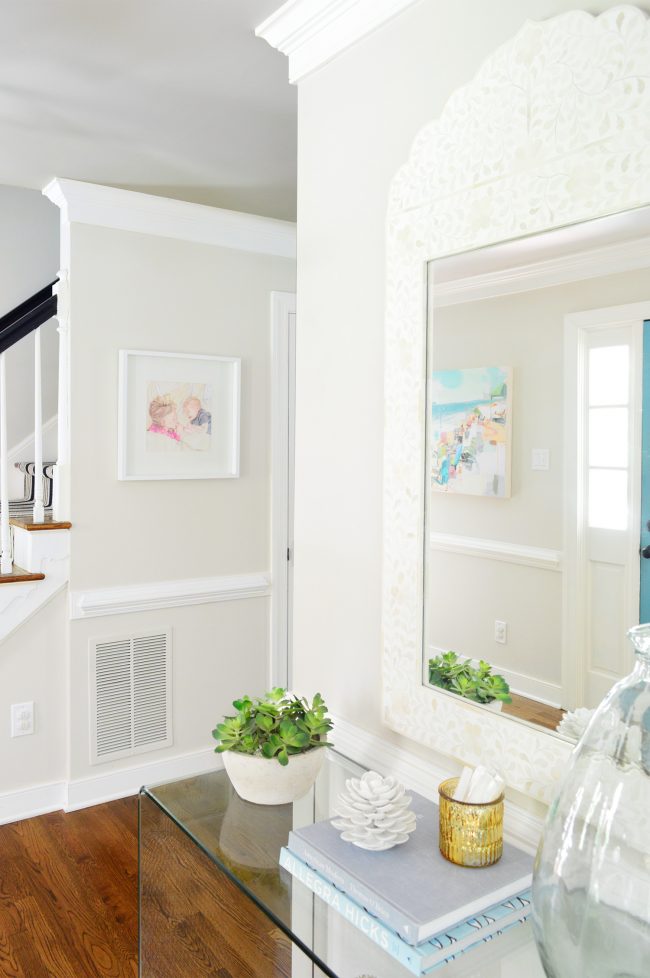 Above is Sherry's Serena & Lily mirror obsession that we mentioned, which is sadly no longer sold.
So as promised, here are a couple of similar options for anyone on the inlay train: this one is probably the closest, and there's this smaller one, this lovely round one, and this big one.
We're Digging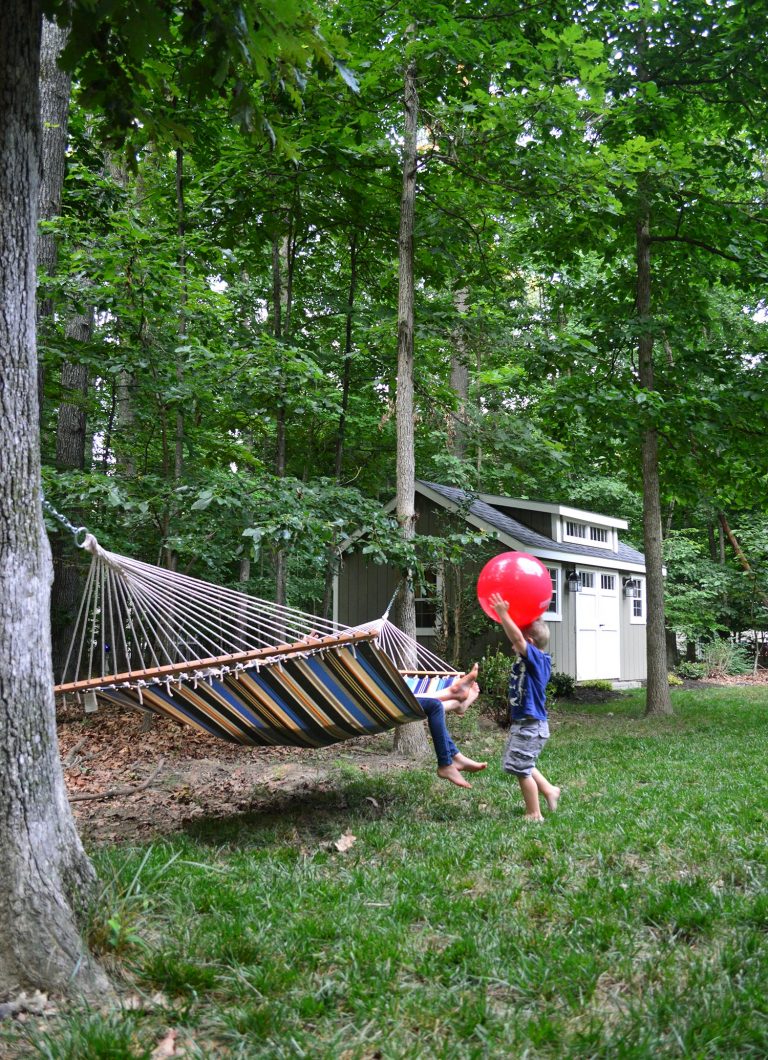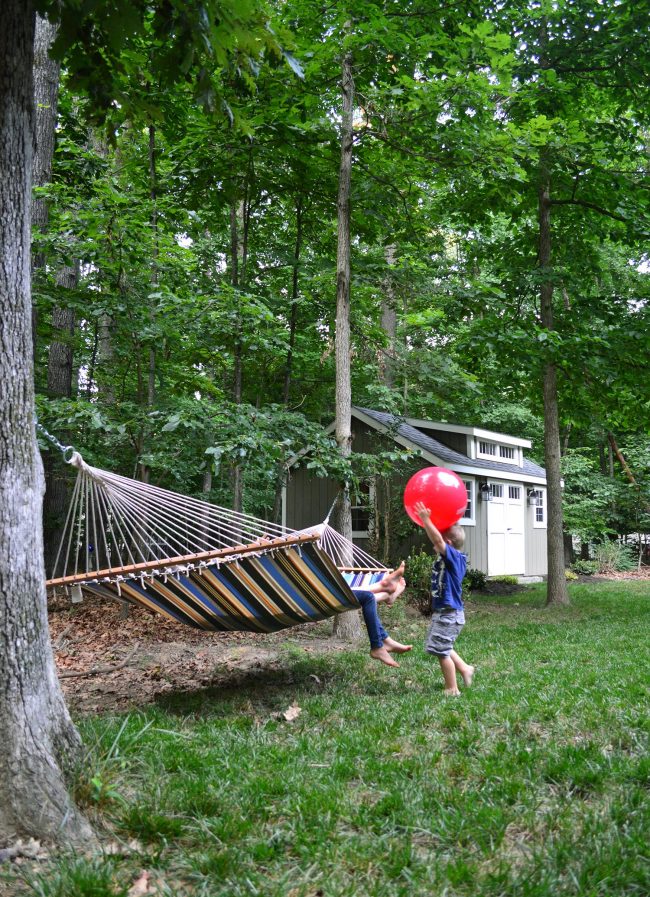 Above is the traditional fabric hammock we bought that lives permanently (well, at least for the summer) in our backyard. It easily fits two adults… but does not come with any defense system against little brothers wielding big inflatable balls.
Below is the double camping hammock that a friend gave us (it only fits well between those two trees in the front yard, so it goes up temporarily and then we tuck it away when it's not actively in use). And yes, both kids are in it in this pic. :)
And here's the third outdoor item we're excited to add to the mix.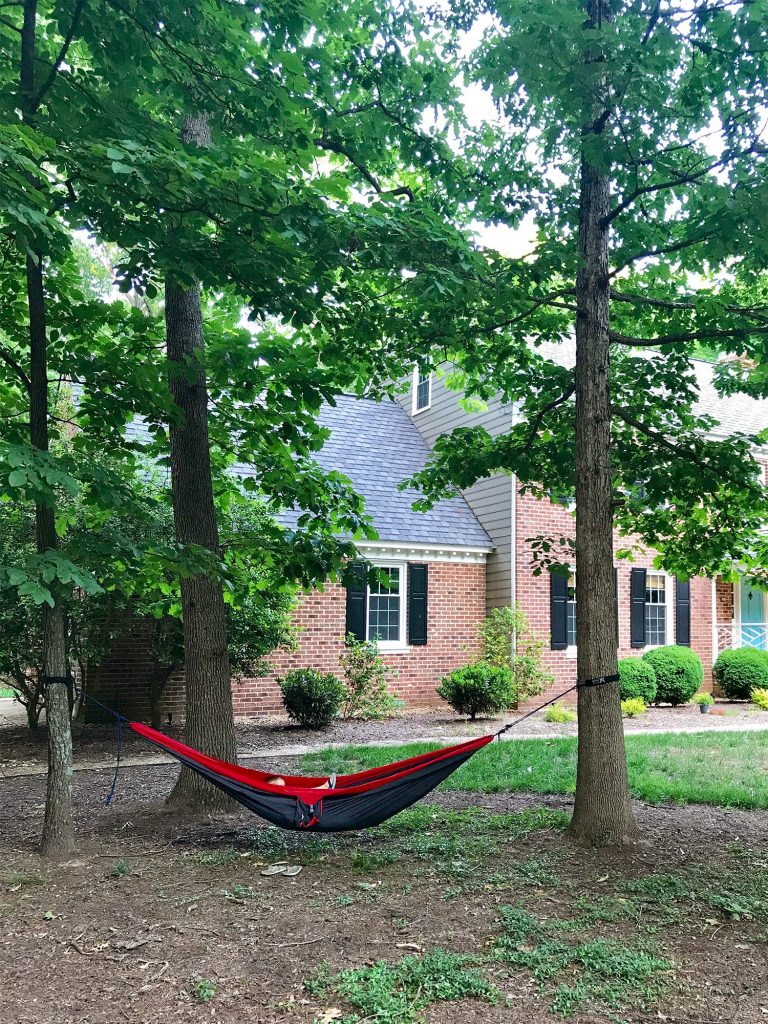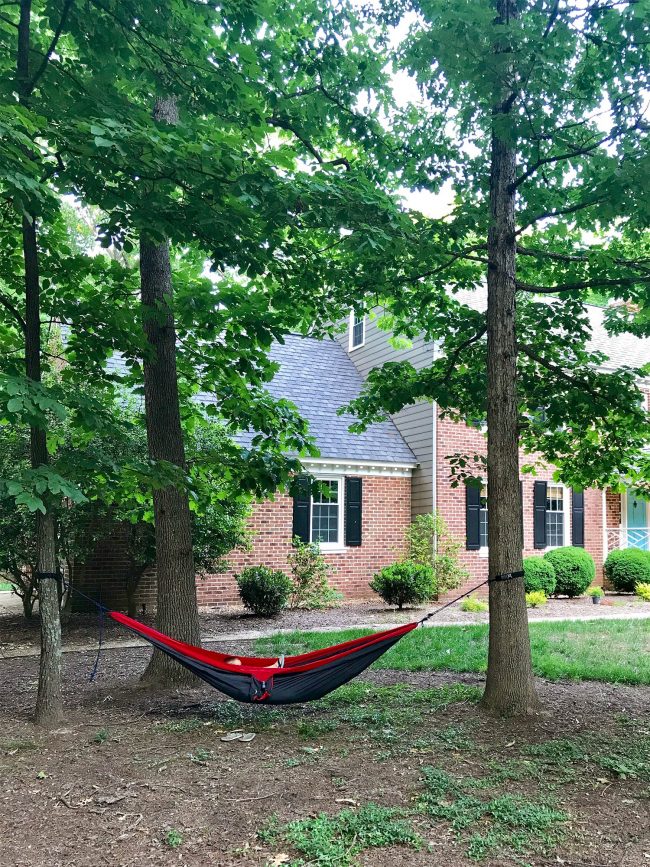 If you're looking for something we've dug in a past episode, but don't remember which show notes to click into, here's a master list of everything we've been digging from all of our past episodes.
And lastly, a big thank you to The Annie Selke Companies for sponsoring this episode. Visit AnnieSelke.com/YHL to shop bedding, furniture, rugs – including indoor/outdoor styles like the one shown below – and more (we're feeling this one too). Don't forget to use the code YHL15 to get 15% off any Annie Selke order.

Thanks for listening, guys!
*This post contains affiliate links*