Tomorrow morning (Thursday, July 30) we're going to be on live TV! And we're simultaneously excited and terrified. Virginia This Morning on CBS6 is central Virginia's only live local talk show and they've asked us to stop by and chat about our adventures in home improvement. Talk about a nail biter! But we're super excited to swing through and hopefully string together a few coherent sentences for about five minutes sometime during their 9-10am show.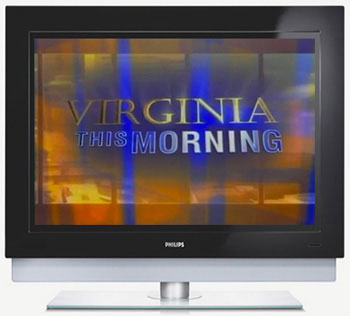 So cross your fingers that we leave without saying anything too dorky or nonsensical. And feel free to tune in if you're local (or check back for a clip of our little stint as soon as we get our mitts on it). Here's hoping we live to tell the tale…
And speaking of crazy news, check out this mention of us in today's New York Times! We're still pinching ourselves.
Image courtesy of Wired & CBS6.