Other potential titles for this post:
Holy Schnikies
I (Almost) See The Light
The Sweetest Sound = A Power Saw
Best Day Ever!!!!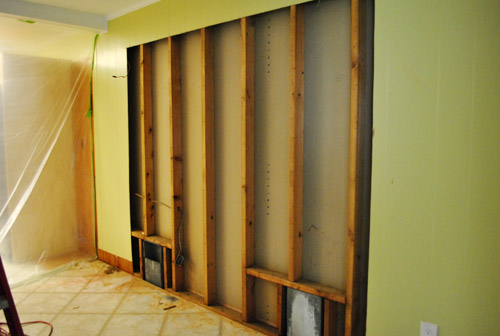 This post could be called a tease but I like to consider it a keeping-you-posted thing. So many folks are wondering what's going on around here, so a picture's worth a thousand words, right? More pics and deets later!
Psst- To anyone wondering about the vents, there's more info on how we've dealt with those here. As for the electrical wire, ours guy's coming out to get on that.