We have about a million things to be thankful for, and you guys are at the top of our list. Thanks for caring to drop in and see what's going on at our house. Much Turkey Day love coming atcha. Especially from Burger. He always looks so dapper in a photoshopped pilgrim hat.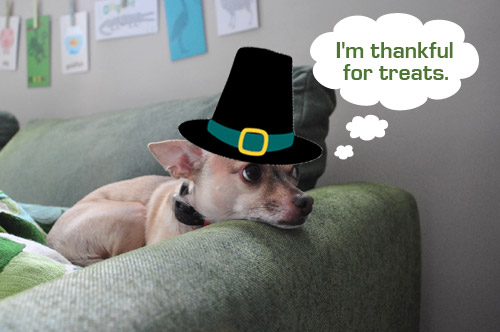 Now go stuff your face and stop messing around on the computer. The challenge, should you choose to accept it, is to be unable to button your pants by the day's end. We're already hard at work on that over here…
Psst- We just announced this week's lucky giveaway winner. Click here to see if it's you (and to snag a sweet discount even if it's not).