It's about time that we featured some projects from our über-productive pregnant Twitter friend Jen Woodhouse (who also happens to have moved recently from Nashville to the Richmond area). Jen's been furiously nesting ever since landing here in Virginia and we thought you guys would love to see some of her projects (all of which you can learn more about on her blog The House of Wood). Here's her letter:
Inspired by your awesome Craigslist dresser project, I refinished an old dresser and will use it as a changing table/dresser for our little Eggroll. You can read more about the project here.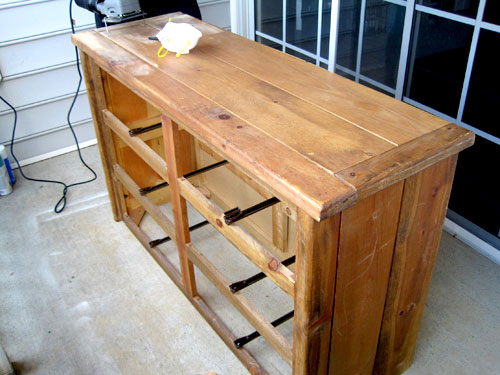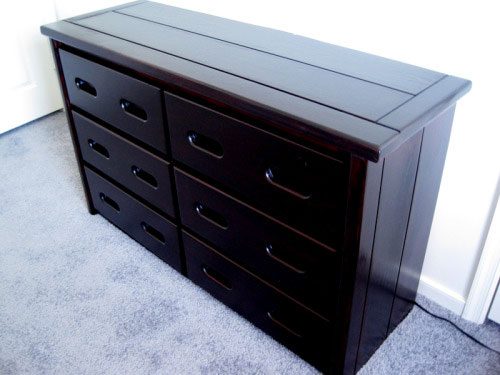 And since I find myself wanting to show-and-tell all my DIY stuff with you guys, here's a tufted headboard that I made along with some artwork that I created on the cheap above it! Read more about the artwork project here and see a step by step of the headboard here.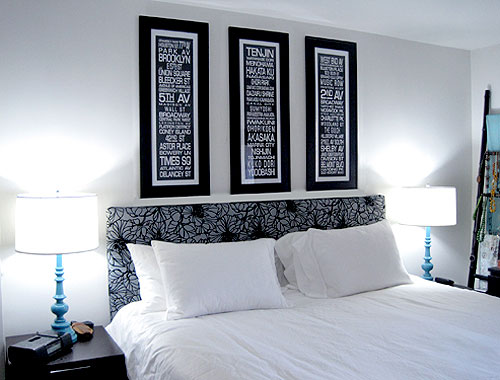 Lastly, here's a fun little project for anyone else who feels the urge to organize baby clothes. I bought these blank clothing dividers from an online supply store (just google "clothing dividers") for $0.29 each. I created a template (which you can download here), found some adorable backgrounds via Google images, and tweaked them in Photoshop. Then I printed them out on white full-sheet labels, cut them out, and stuck them on. You can see more here. So that's what I've been up to. As always, thanks for the inspiration! – Jen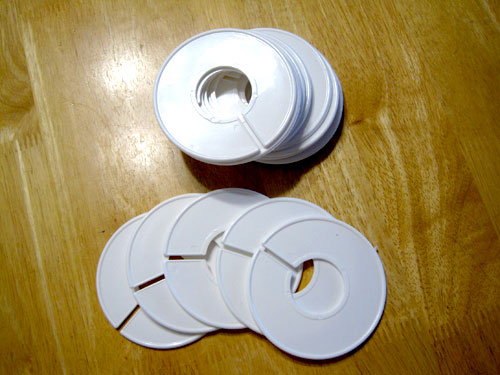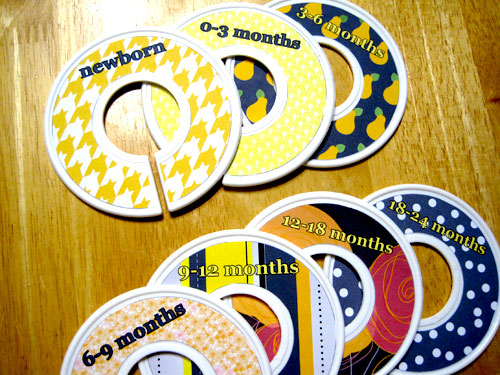 Thanks for sharing all of your projects with us, Jen! We're having trouble picking a favorite so we'll just say that they're all awesome and we bet your little Eggroll can't wait to come out into the world and see them. What do you guys think? Care to name a favorite project from the slew of fun transformations above? Anyone else out there nesting? Or refinishing furniture, making art, whipping up a DIY headboard, or making clothing dividers just because? Spill it.
Oh and don't forget to check out: our weekly BabyCenter post! This time we tackled a fun little craft project that can definitely transcend the nursery or the playroom (read: you could just as easily whip one up for your living room if you'd like). Here's a sneak peek: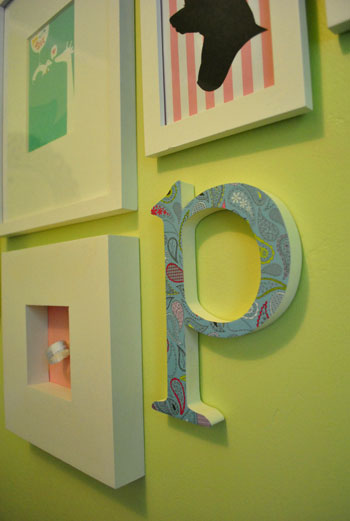 Check out all the other photos along with a step by step tutorial right here. Fun, fun, fun.