When Samantha over at one of our regular blog reads sent us an amazing armoire redo (just wait to see what she turned it into), we had to share her insanely inspired DIY undertaking. Here's her letter:
It's probably too late in the year for an outdoor space before and after, but here's our armoire-to-fountain makeover. The outside of the fountain is painted with weather-resistant paint. The inside tanks are coated with roofing sealant. The fountain pump is from Home Depot. It makes a wonderful refreshing sound that drowns out the traffic and (almost) the constant helicopters that hover overhead every evening. – Samantha
That's right. She turned her old pine armoire into a fountain! Here's the before: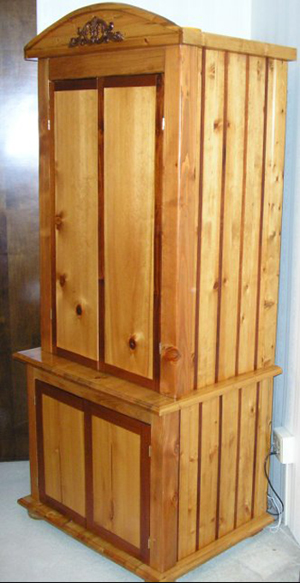 Here's an in-progress shot: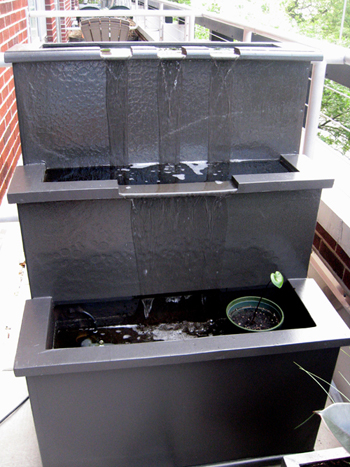 And here's the amazing after: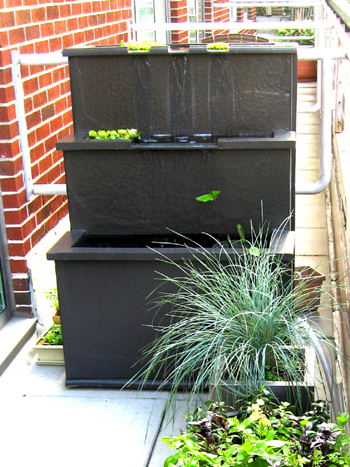 Yeah… unbelievably cool, right? For more info and photos drop in on her awesome blog right here. Thanks so much for sending the before and afters our way Samantha! We're loving the fact that you reimagined that old armoire in a totally unexpected way. The serene sound of running water must be amazing out on the patio on a warm sunny day. Ah to enjoy a warm sunny day again… is it spring yet?