When we opened this reader email, our first thought was that someone had stolen photos of our guest bathroom and just adjusted the color to turn our yellow tiles green. Seriously, how similar are they (our yellow guest bathroom is here on our house tour page)? But it turns out Susanne was just lucky enough to have a real-life green-tiled bathroom of her very own. Here's her letter.
Hi John & Sherry! We just completed a total DIY renovation of our 1956 en-suite bath. Prior to the renovation, the bathroom looked a lot like your yellow bathroom…. lovely green tile up to your eyeballs (well, your eyeballs when you're 5'2″). Three different patterns of green tile, a scary, small shower with little ventilation, cramped quarters… and so on. We did our best to update the look with accessories, but at the end of the day it just wasn't our cup of tea.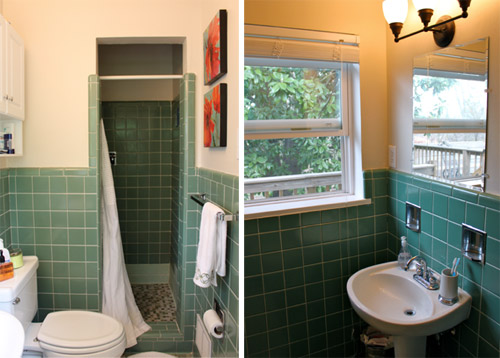 Like you, we've tackled big renovations before (our kitchen in 2011), but this was a whole new beast. Trying to level concrete floors is something I'd rather never attempt again. However, we did it all ourselves, we did it on a dime, and we did it all together…. and the end result was so worth it!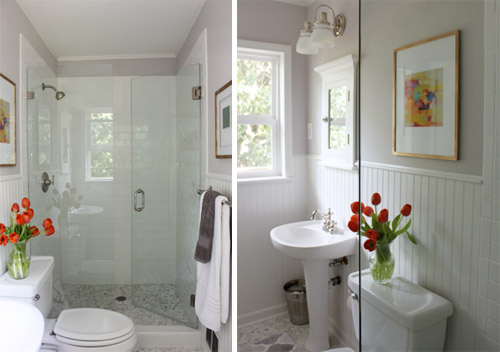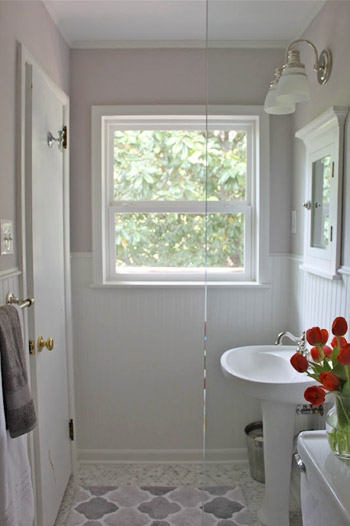 Going from old dated tile floors to new marble hex ones was definitely a welcome change…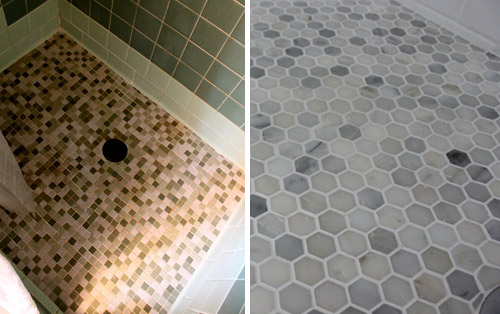 And we even framed one of the old tiles to remind us of how far we've come!!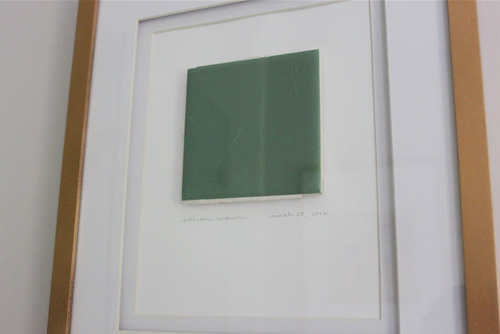 Thanks for your time and for considering us! – Susanne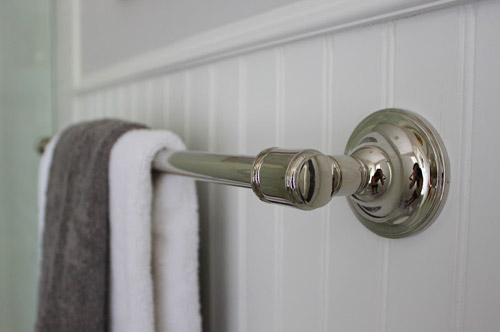 You can check out more jealousy-inducing pictures over on Susanne's blog, including this post with a few more detail shots. What do you guys think? Are your mouths hanging open like ours were? What's your favorite part? Mine is the awesome floating glass shower door (so much more open than the small tile stall that was there before) and Sherry's obsessed with that marble hex tile.