We just had to share this great repurposed light cover-turned-vase idea submitted by Camille. Here's her letter:
I just wanted to share (just in time for spring) how I re-purpose old glass lamp covers to use as vases. They work so great and I see them at thrift stores all the time for just pennies. Or even pop over to a home improvement store and get them for around a buck! Different varieties and designs make a grouping all the more interesting. Enjoy! -Camille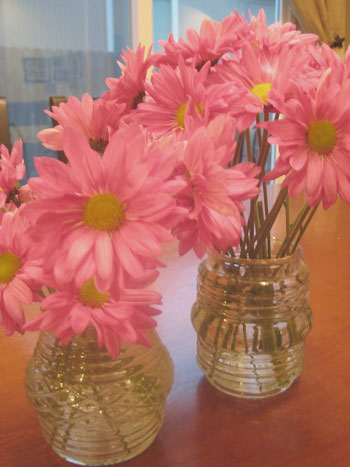 Are these guys unbelievably simple and sweet? And super affordable to boot. Thanks so much for the fabulous idea Camille!