Seriously, we can't thank you guys enough for your enthusiasm and sweet words about our new book. And since we can't dole out awkwardly long bear hugs to everyone who preordered it (you know the kind where you close your eyes and smell someone's hair?), we thought we'd show our thanks with some fun decor-related free gifts. Specifically: four free printables for everyone (anywhere in the world), and a bonus chance to score one of 50 limited edition chrome rhinos that we custom designed with Liberty Hardware (also open to anyone in the world).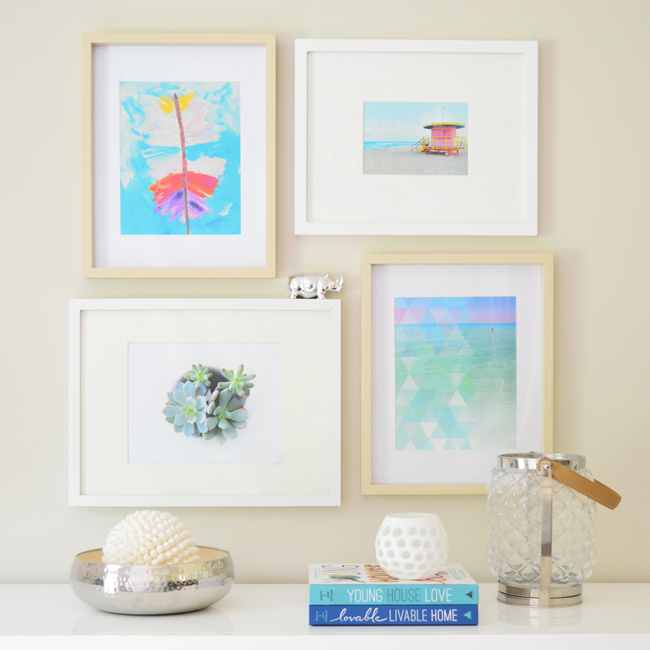 Just fill out the form at the bottom of this page by September 22nd*, and if you haven't already pre-ordered you can still get in on the fun if you order anytime before that date (here are a bunch of places where you can snag a copy – including a signed one if you'd like).
Amazon | Barnes & Noble | Books-A-Million | IndieBound | Indigo (Canada) | Amazon (UK)
Booktopia (Australia) | Book Depository (Worldwide) | Fountain Bookstore (Signed)
Each print will be available in two sizes (5×7 and 8×10) so you can print them out at home or send 'em to your favorite photo printing source (we purchased ours through mpix.com for less than $8 after many of you recommended them). You will receive email instructions for downloading them within 10 days of submitting your preorder confirmation below. And for anyone who wants to get the exact look seen above, we bought all four frames at Target. We'd love to see how you hang yours in your home, so feel free to tag us if you share a photo on Facebook or Instagram!
And since our love of decorative animals is no secret, we worked with our friends at Liberty Hardware to design these little chrome rhinos just for this occasion. If you include your address in the form below, we'll randomly select 50 of you to receive one in your mailbox next month. He's great for keeping you company at your desk, cheering up a bookshelf, or adding some shine to your mantel. #telluswhatyounamehim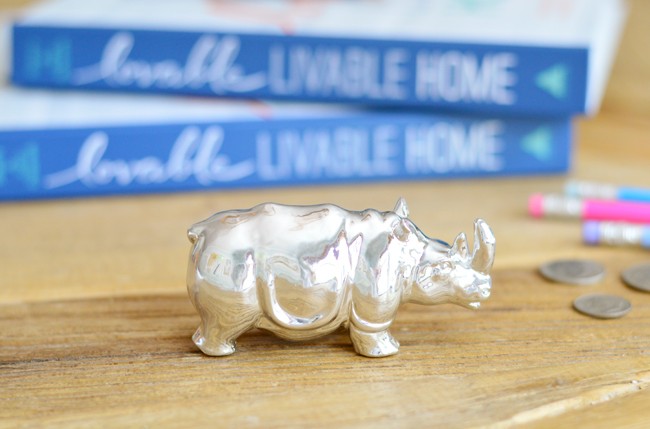 And thanks again so much for preordering our book. We're so proud of how it turned out, and thrilled that it'll be in your hands later this month! And for anyone in the 12 cities where we'll be touring, we'd love to see you – so you can check out all of those details here.
*THE PREORDER WINDOW HAS ENDED, SO THIS FORM IS NOW CLOSED
*Affiliate links are included in the book preorder info above*