Our podcast has officially reached legal drinking age. Happy 21st, YHLHAP! And cheers to you for finding the show notes for Episode #21 of Young House Love Has A Podcast. This week we're talking about one of the top questions we get asked pretty much constantly: how the heck does any home improvement get done with kiddos in the mix?! Well, not only have we been asked this question countless times, we've actually wondered it ourselves in more than a few moments of desperation. So today we're sharing four of our favorite tactics for juggling parenting and DIY duties, while fending off the frustration of feeling like nothing's getting done. John also fesses up to his HUGE screw up during our kitchen reno and Sherry takes a stab at a guys vs. girls Pinterest guessing game. Plus, we find a mutual appreciation for the place where hand crafts and zombies overlap.
You can download this episode from iTunes, Google Play, Stitcher and TuneIn Radio – or listen to it below! Then use this page to check out any links, notes, or photos that we referenced.
What's New
Since a photo of the gas line markings that washed away wouldn't be very interesting, instead I present to you this drone pic my neighbor took of our house right after I finished hand-digging (well, shovel-digging) the areas that might've crossed over the gas line (there are two more trenches like that up in the front yard, and another long stretch down the side). Plus you can see why our grass desperately needs help in the watering department. Also, side yard = moss city.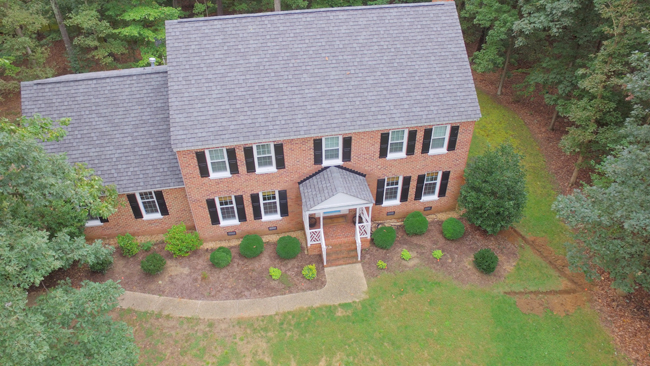 That's Embarrassing
As ashamed as this photo makes me, here's the SHIPPING CRATE FULL OF BACKSPLASH TILE that I accidentally ordered for our kitchen.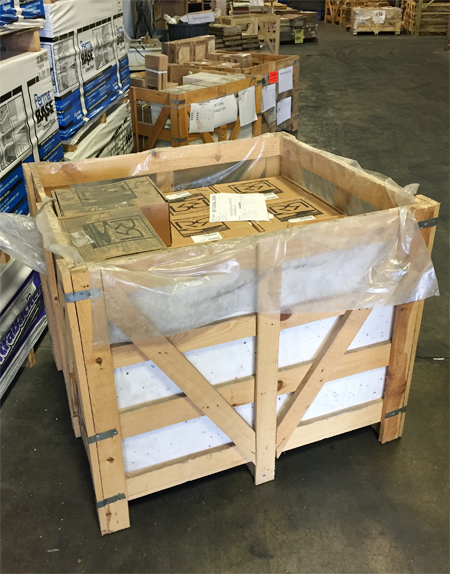 What's Not
source
We're Digging
Looking for some ironic (or just modern) cross-stitchery of your own?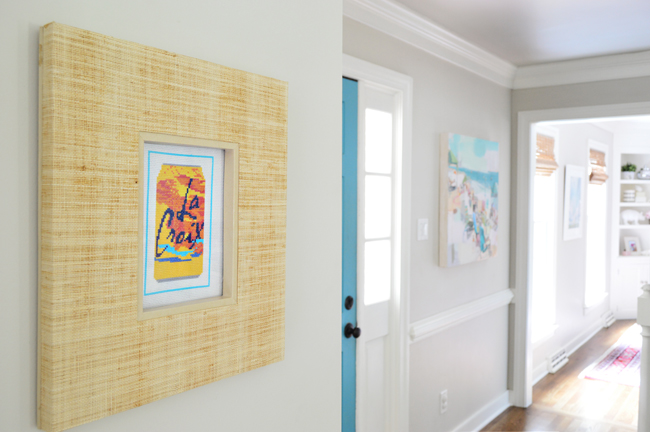 And check out those cute stitched family portraits from Family Stitch on Instagram.
Psst- Looking for something we've dug in a past episode, but don't remember which show notes to click into? Well, here's a master list of everything we've been digging from all past episodes.

Visit annieselke.com/yhl to learn more about The Annie Selke Companies and use code YHL15 to get 15% off your next order
*This post contains affiliate links*