We've finally found a way to show off the changing layout of our house without actually inviting everyone over for a visit (although we're always happy to give tours). The other day I was browsing RemodelingMySpace.com and saw a link to some free (!!) software called Floorplanner, which they had reviewed as an easy-to-use tool for creating 2D house plans. They also showcase software like Plan 3D and Google SketchUp if you're looking to do more involved, 3D drawings. But I'm starting slow…
Last night I cranked away on two very different floor plans: our old layout, and our almost-there new layout. Check each of them out below, but ignore the square footage and other technical stuff (I didn't bother to measure every room exactly). I just tried to make everything as proportional as possible. So without further ado…
Here's our old floor plan: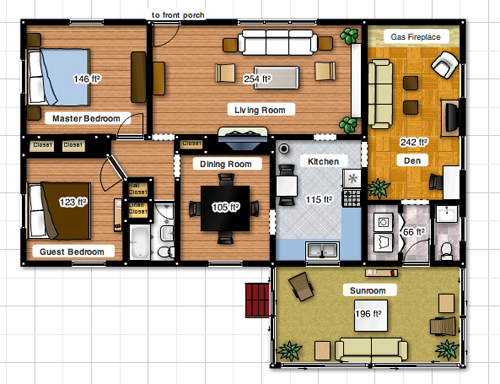 And now our new floor plan: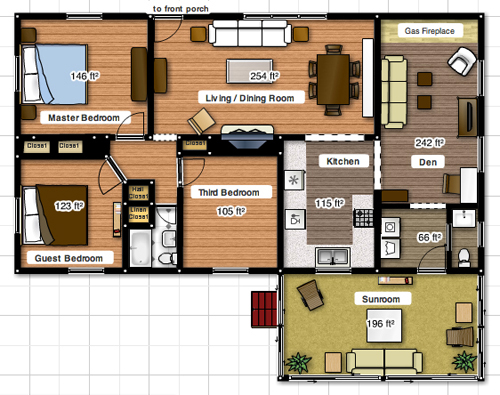 Some noteworthy changes are:
The wider doorways around the kitchen and den
The new wood floor uniting the kitchen, den and laundry/bathroom area
The more open laundry nook (buh-bye bi-fold doors)
The living room became a living / dining room
The dining room became a third bedroom
And, of course, the new kitchen (with about 50% more counter-space!)
Hope all my time was worth it and you guys can better visualize the transformation happening over here. And again, Floorplanner is free so I encourage everyone to take it for a spin. We'd love to see the results.