Our living room is still in flux since we took Karl to the beach house and bought our new sofa (one new living room thing = me wanting to CHANGE ALL THE THINGS!), but I couldn't wait to show you a few sneak peeks and share a ton of weekend home sales going on right now. We're talking about $60 side tables and $119 living room chairs and kitchen stools for under $100, so let's get into it.
The two cane-back living room chairs that we recently bought are on sale for 30% off (just $119 per chair plus you get an additional 15% off with the code TURKEY). They're not too low (they're around the same height as our sofa) and they're very comfy if you add an accent pillow to the back so you have a bit more plushness and aren't feeling as reclined. I also added a coat of Minwax Provincial stain to make them closer to the color of our kitchen stools.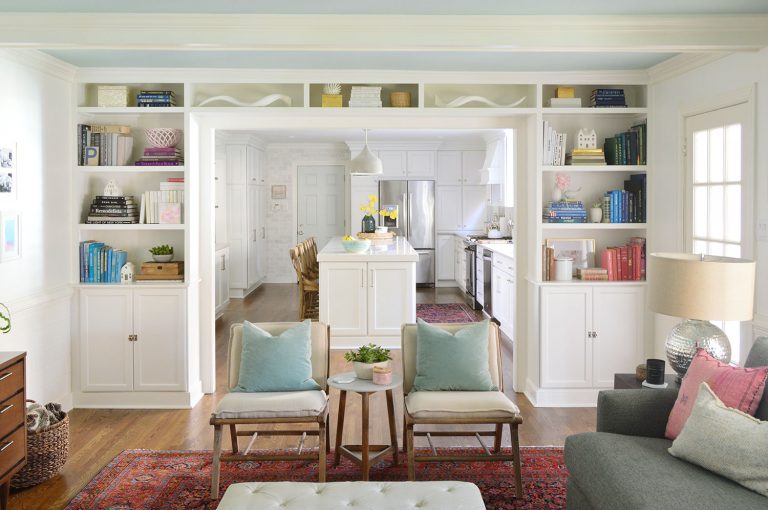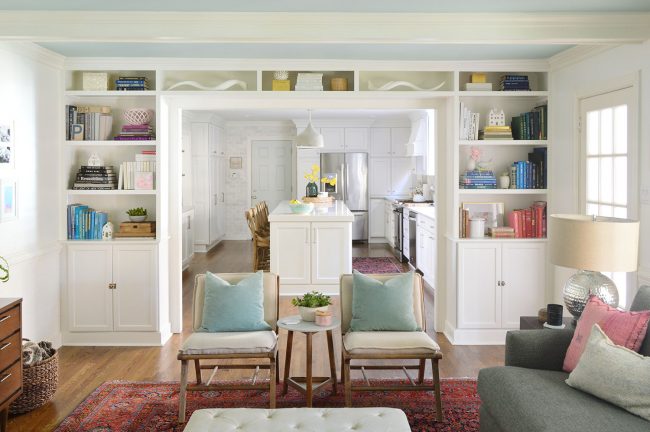 Speaking of our kitchen stools, all of World Market's furniture is 40% off with code FURNSALE, which means you can get our kitchen stools for less than $100 each! We've had them over a year and love them. No issues at all – in fact I'm debating them for the duplex… when we actually have kitchens in there.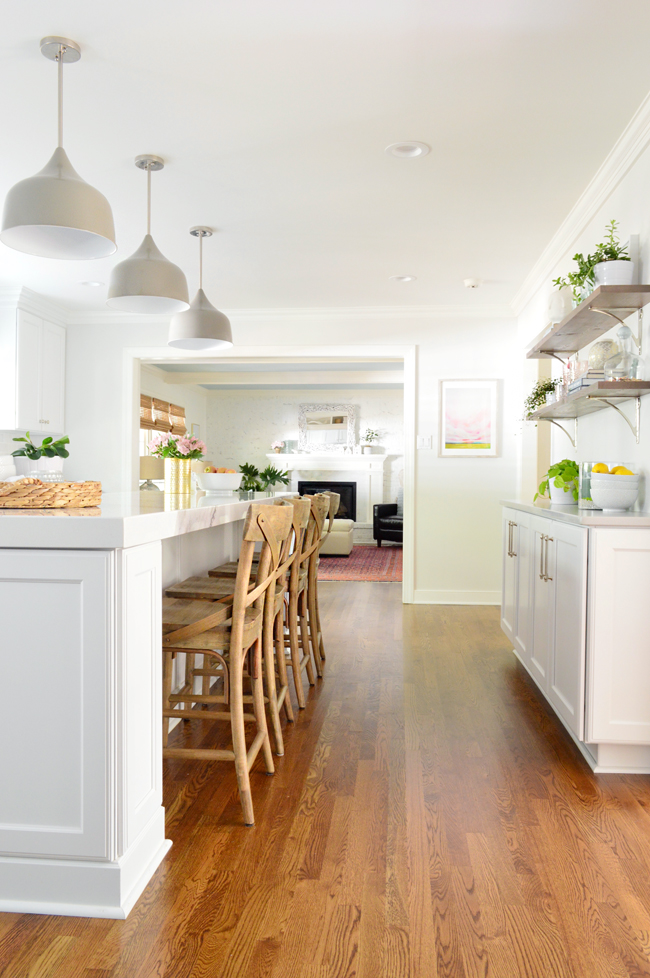 But back to our new sofa, which we have been LOVING (it's durable, kid/pet friendly, and comfy). Thanks to all of the weekend sales, it's $400 off in the color we picked ("steel") and it's 50% off in the slightly darker "truffle" color, which is more of a warm charcoal in person than brown (the site pics don't do it much justice – but this photo looks pretty close to its true tone). I'll wait while you scream "$824 for a 93-inch Crate & Barrel sofa that is normally $1650?!?!" to no one in particular.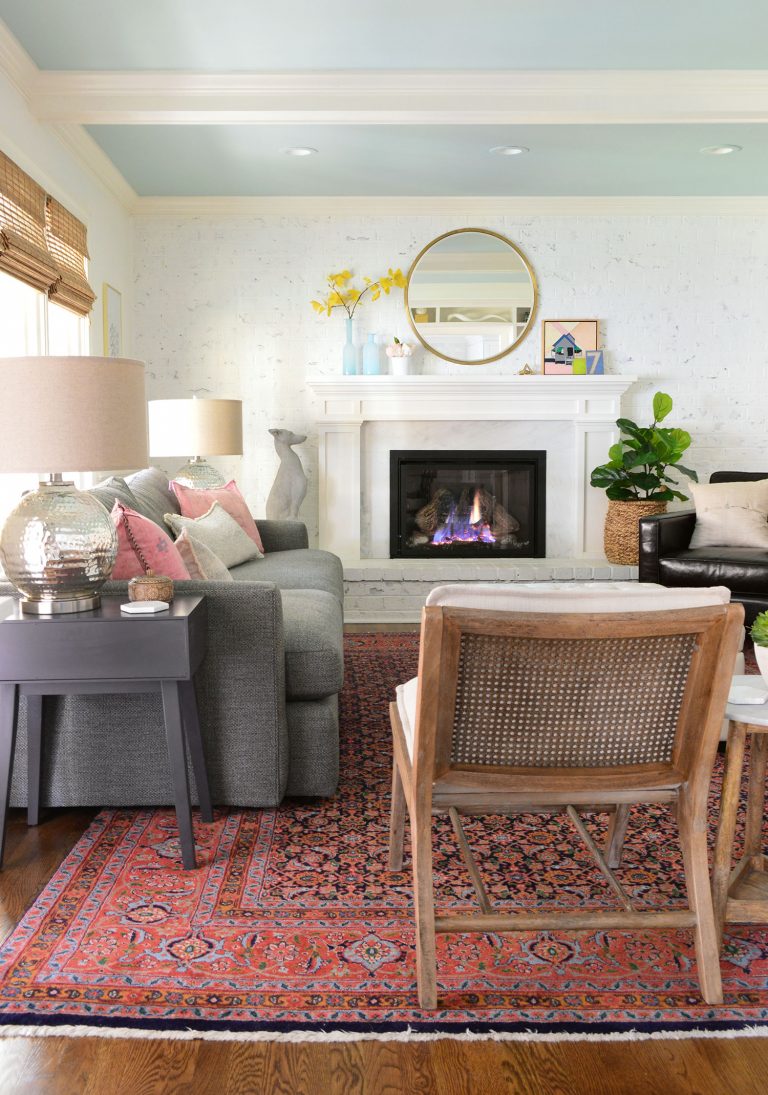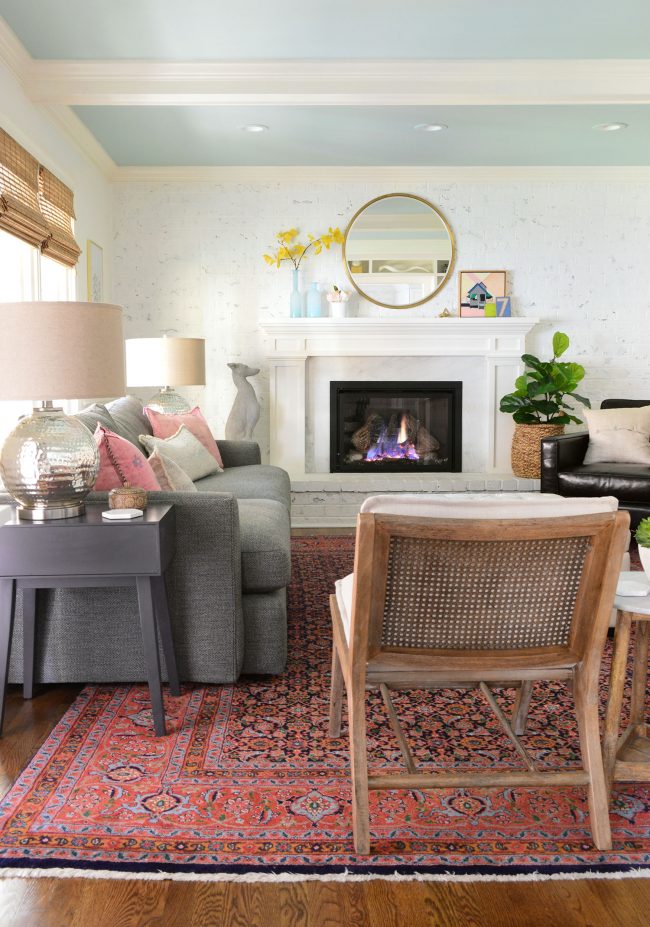 Anyone who follows us on Instagram has heard me obsessing (at length) over that deal because Crate & Barrel never has sales this steep, and it's just really comfy and well made. You can't even get cheap bad sofas for that price most of the time. In fact, those are the arguments I used to convince John that we should get two of them for the duplex! The deal sealer was when Crate & Barrel said they could send them out to us next July instead of right now, which solves the whole where-do-we-store-two-sofas-while-we-fix-that-house-up issue.
That picture above shows how pretty those $119 cane backed chairs are from behind (me-ow!) and it also shows you the side tables we found for just $62 bucks!!! And remember, you can get an additional 15% off both with the code TURKEY. We love that the side tables are big enough for lamps (those are old HomeGoods lamps on them). On the mantel you can also see my favorite little faux ginkgo leaf branch, which is also in the foyer (I got two of 'em). It's on clearance for $6.97 right now and I love the happy vibe they add to a room, so for anyone else who was eying them, they probably won't get any cheaper and might be gone soon.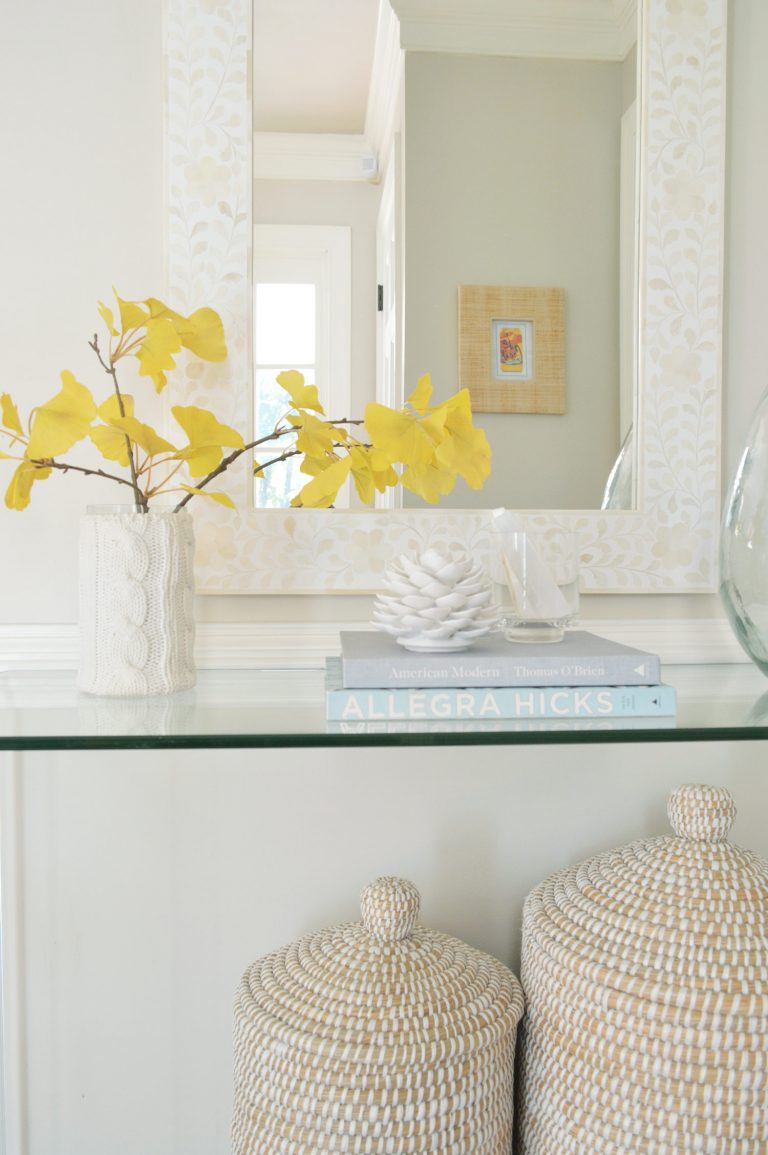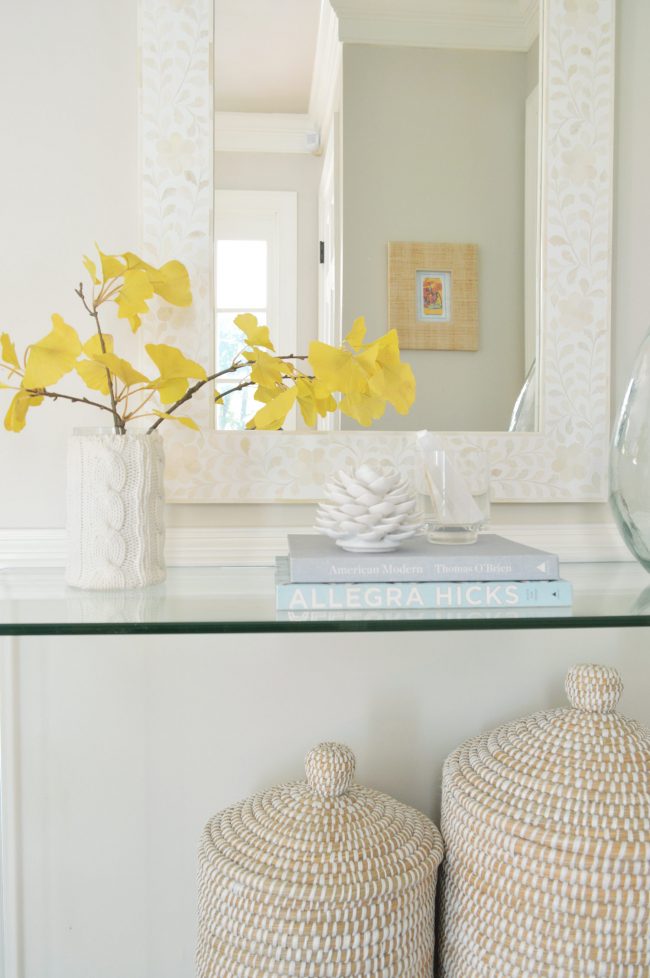 But back to this picture for a sec. See that marble table between our cane back chairs? It's the perfect size to slip into a bunch of situations, and SO CLASSIC thanks to the marble top and the perfect medium wood-toned legs, and it's on sale for just $89.99 (plus you get an additional 15% off with the code TURKEY).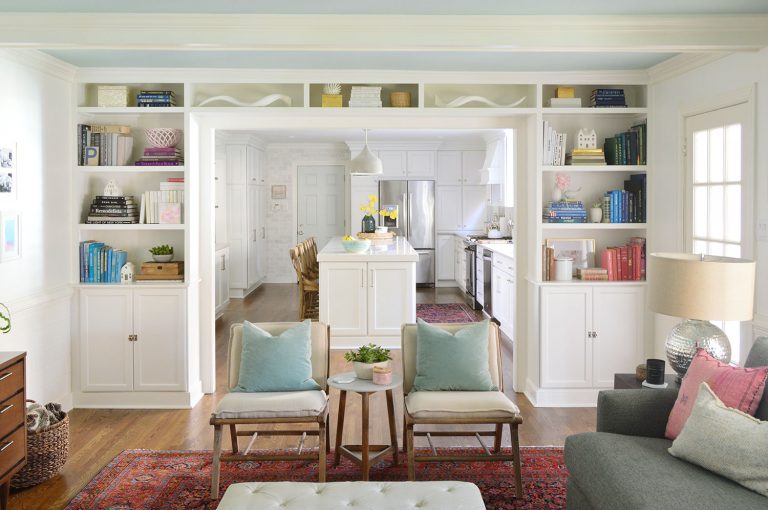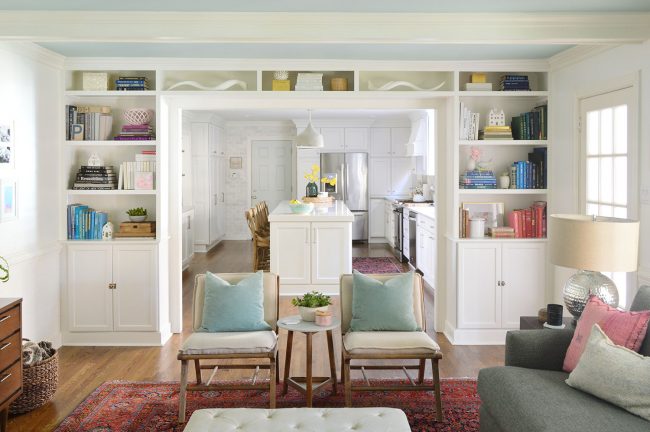 Under $100 for a marble table = jazz hands in my book. In fact, we liked it so much we bought another one for the beach house, so you can see how it can slip into so many different spots: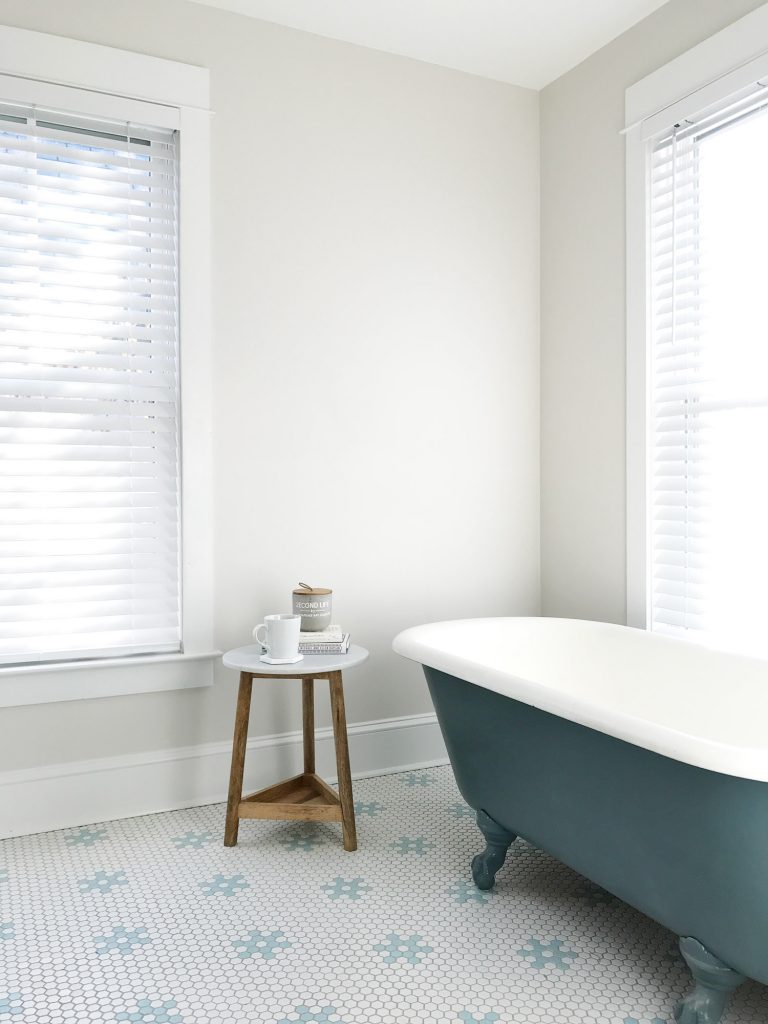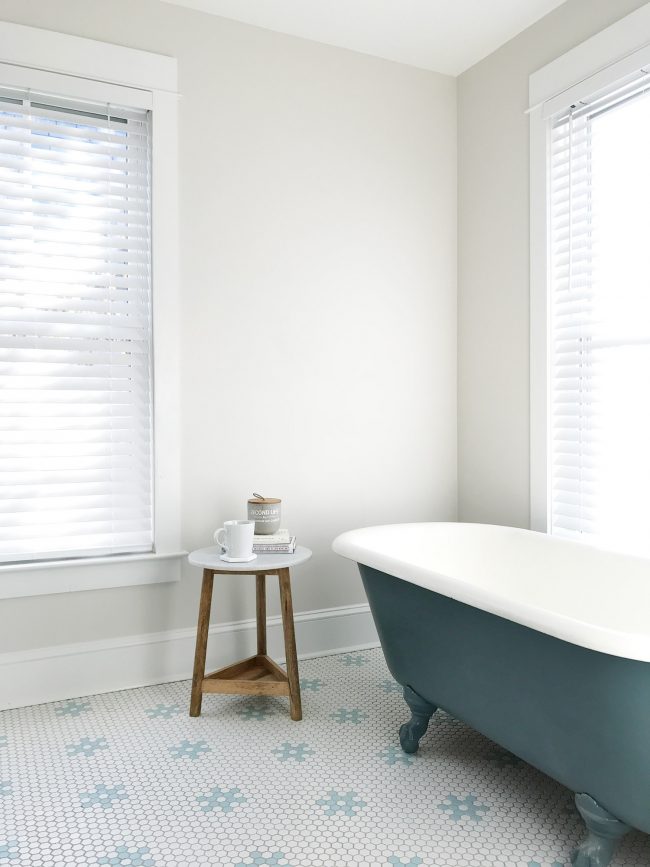 And this is what it looked like when it was living briefly as a living room side table ("my name is Sherry and I'm addicted to moving stuff around").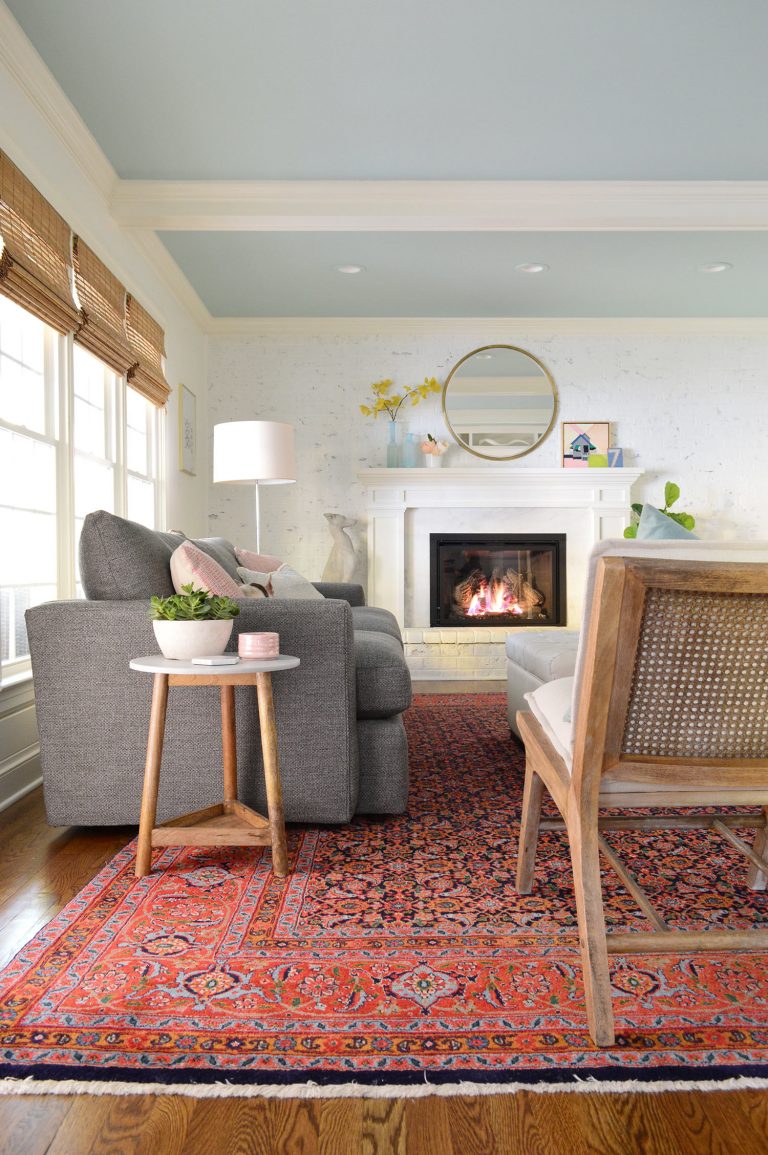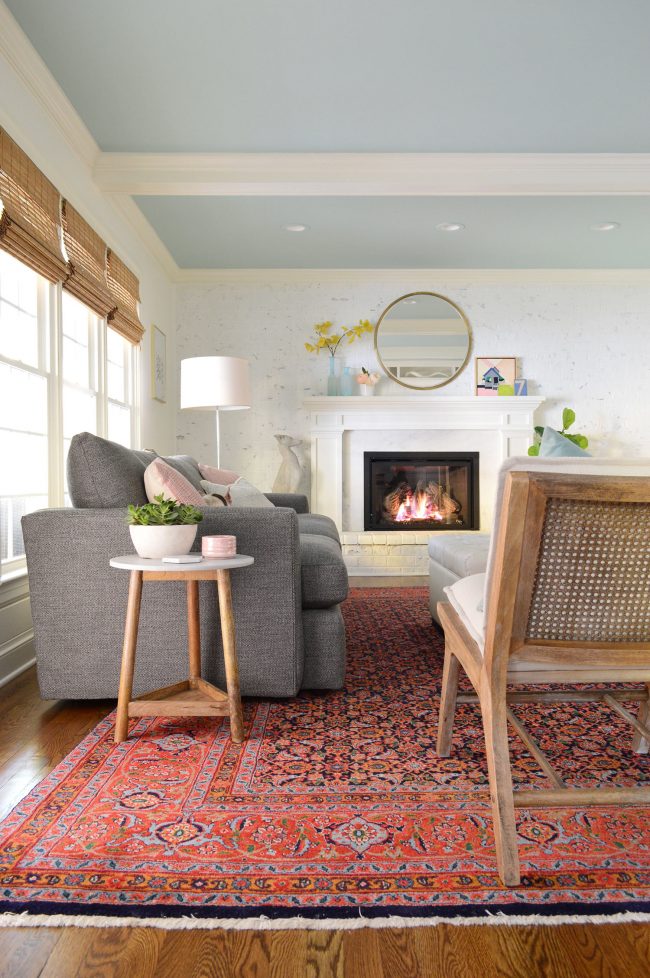 The capiz chandelier in our foyer is part of Serena & Lily's 25% off sale, just use the code BESTDAY at checkout to save about $75 and bring the price down to $225! It's pretty rare to get more than 25% off at S&L (ask me how I know, because I stalk their site – ha!).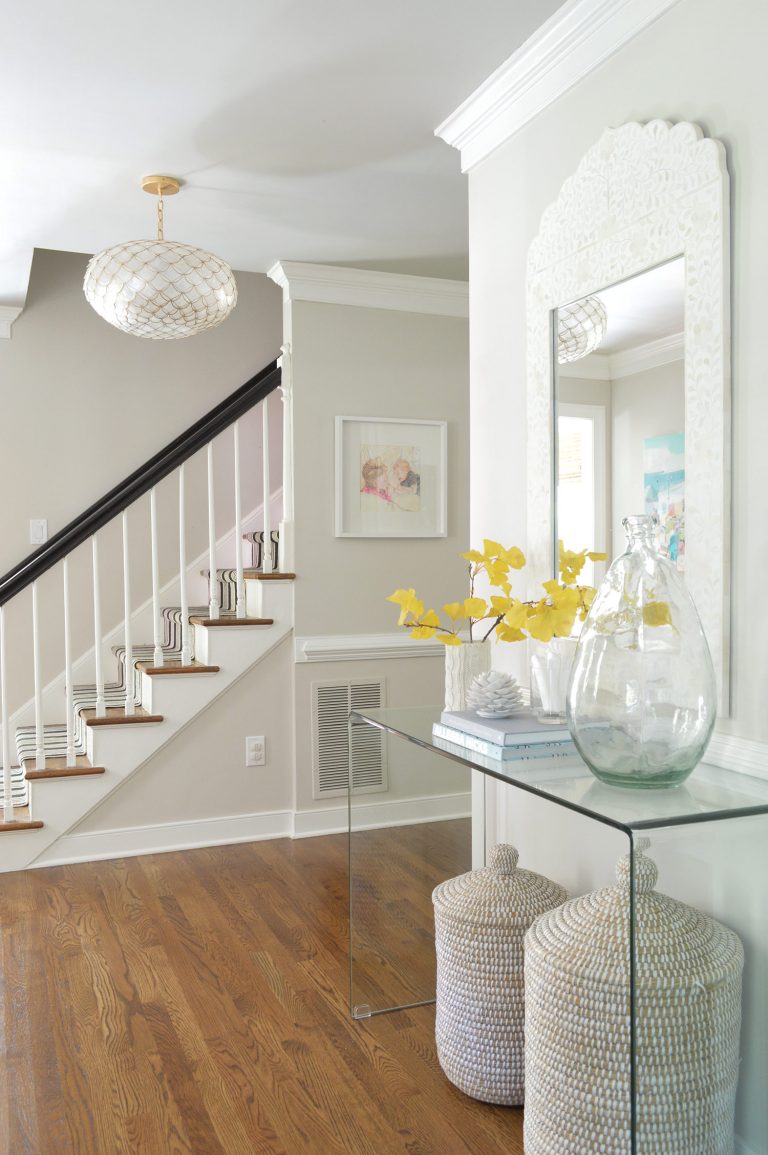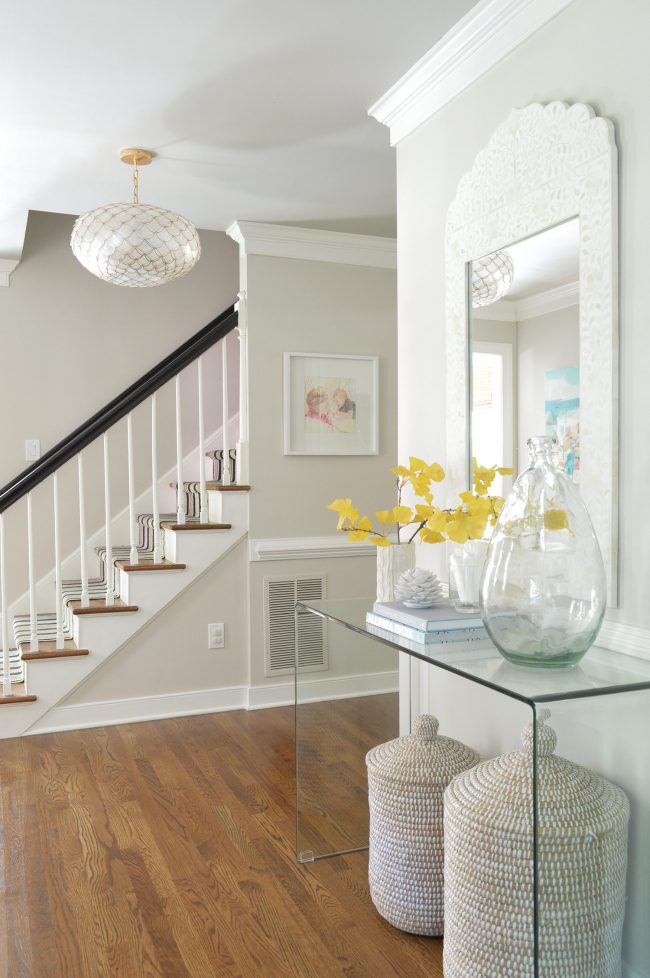 That same Serena & Lily 25% code can also save you almost $200 (!!!) on the 8 x 10′ rug we have in the front room at the beach house (it's regularly $798, but with the sale it's $598). It's the softest outdoor rug we've ever stepped on – it literally feels like a chenille sweater – and we love that it can literally be hosed off and left outside to dry. Durable rugs = the jackpot. And that blue throw blanket on the bed is 20% off.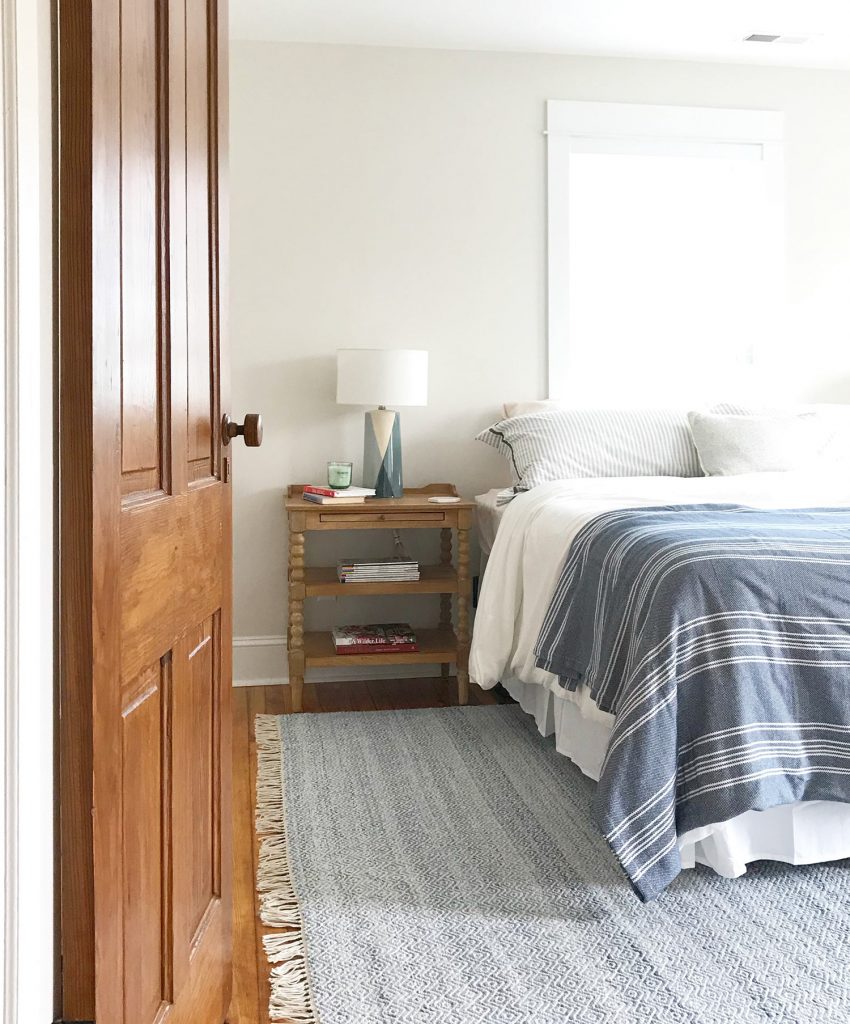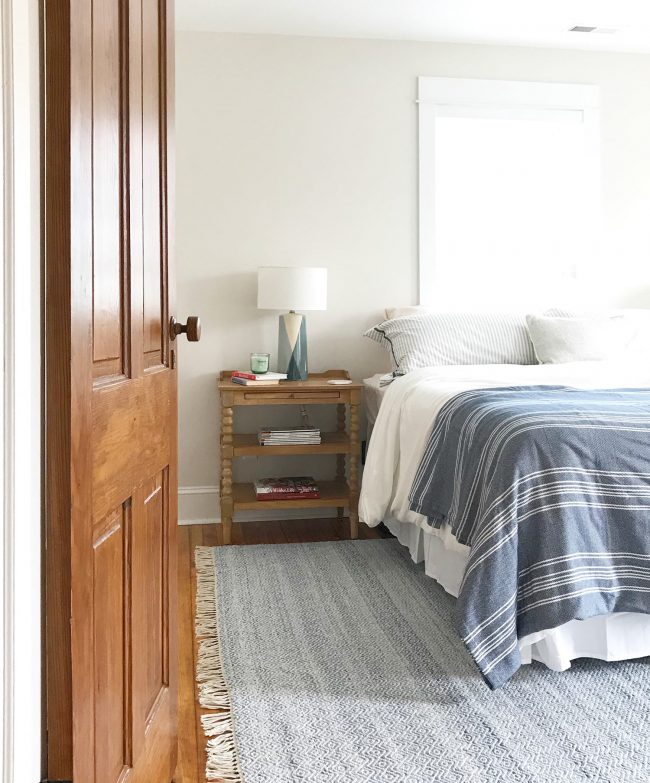 Speaking of beach house bedrooms – this striped duvet set is 40% off, so it's just $48 for the queen sized one. The 400-thread count sheets we got for the beach house are also 40% off ($20 off per set!) – we love these so much that we have them in our house too (and spending $29.99 for a queen sheet set – especially in the 400 thread count category – is pretty amazing). Even that bedside table is 10% off (with an additional 15% off with the code TURKEY) and the beach photography over the bed is on sale for $62.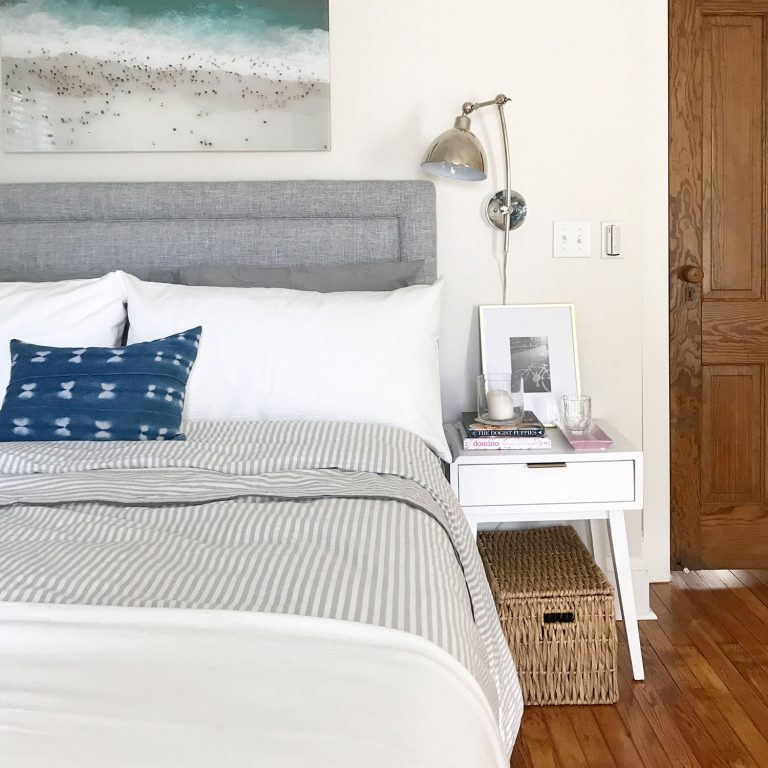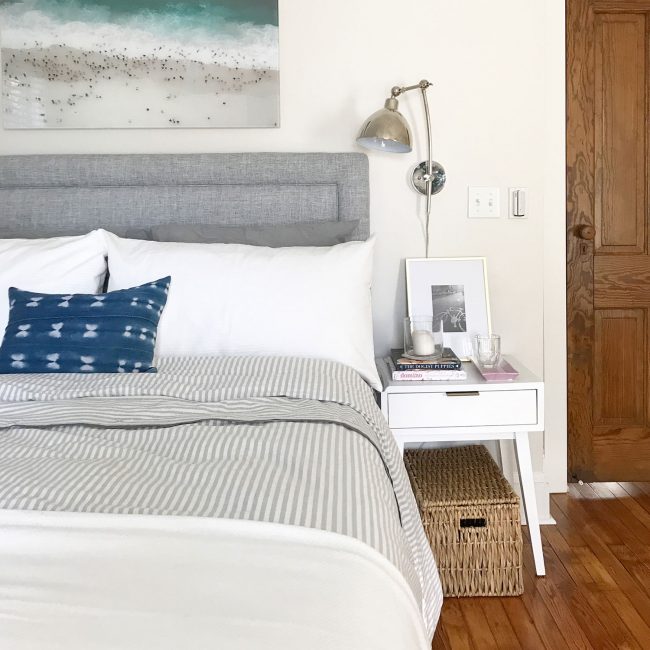 The aqua kilim rug in our daughter's room is on final sale at West Elm, so you can save $180 on the 8 x 10′ version. We've had ours for years, and have loved it (no issues with staining, wear & tear, or anything like that).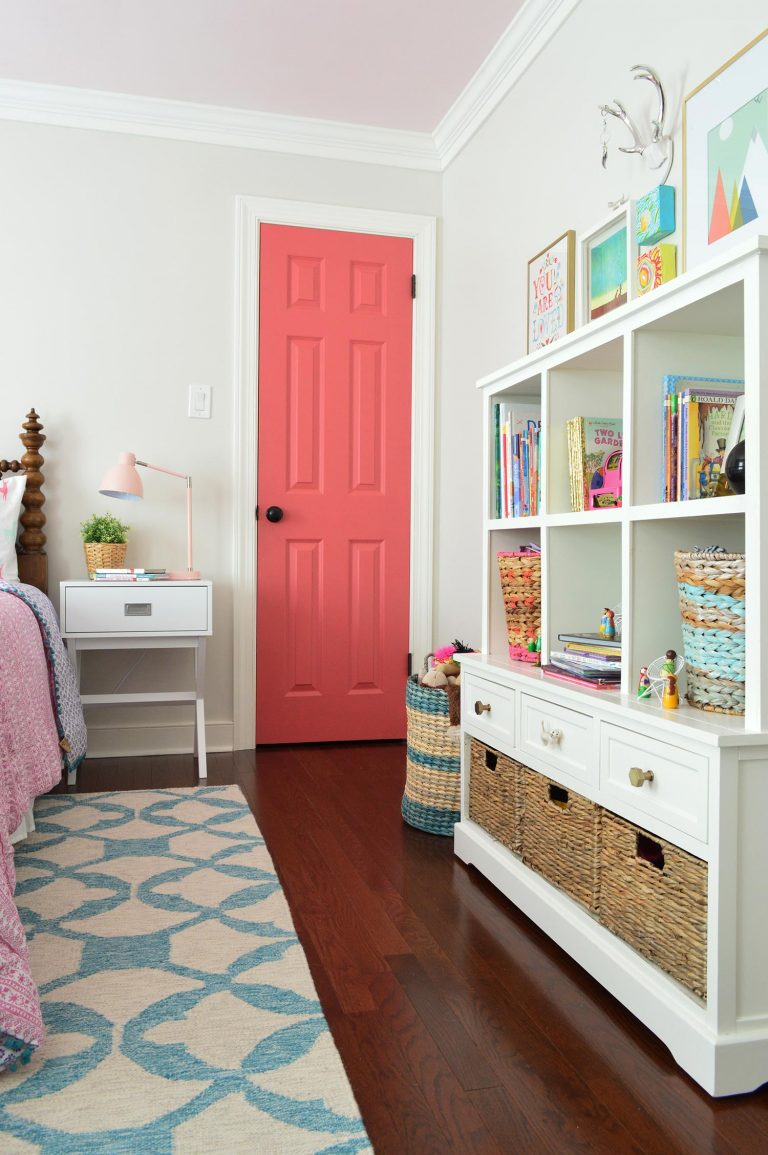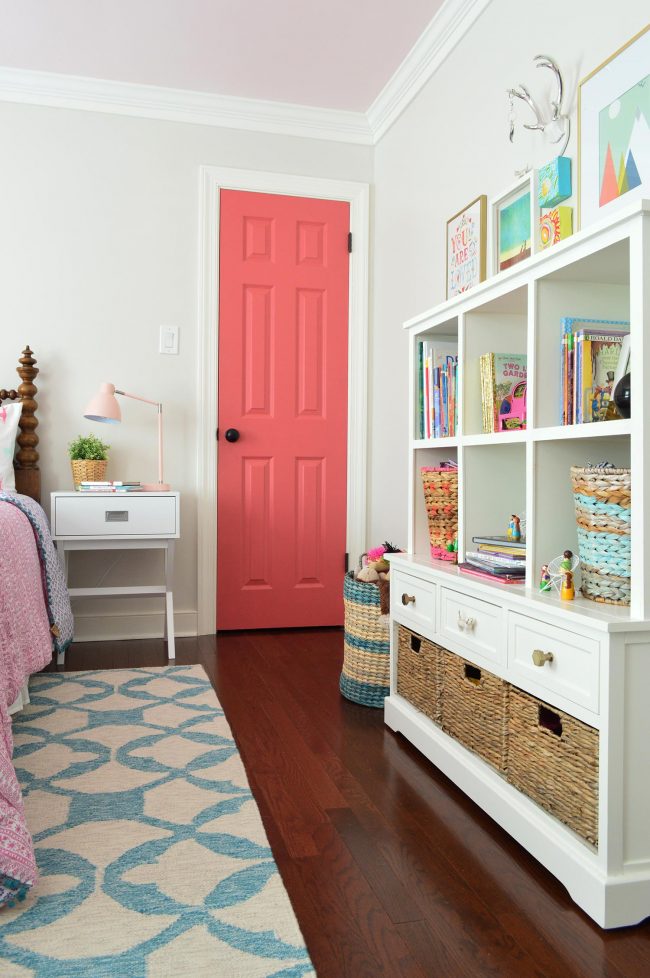 There are a couple of other items I'm stalking from Serena & Lily for the beach house (dang it if I don't love everything they sell). Both the tasseled towel and the woven basket are marked down already plus there's an extra 25% off with the code BESTDAY: making these fringe-y towels and this striped woven basket even cheaper.
I'm also getting heart eyes for some things from West Elm, like this 50% off metal task lamp (just $29.99 and it comes in several finishes!) and the metallic throw pillow is just $14.99.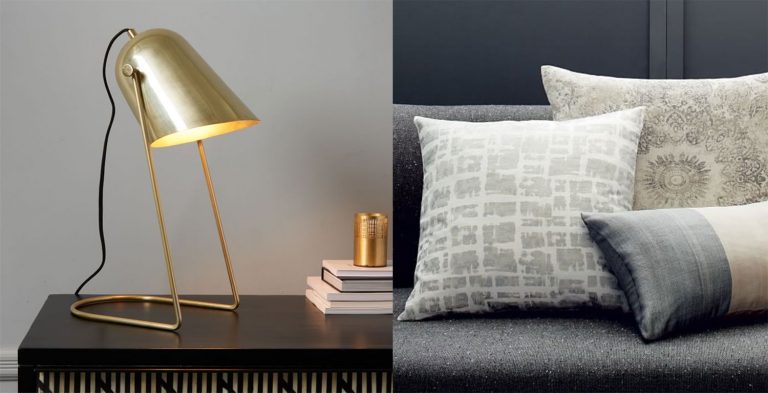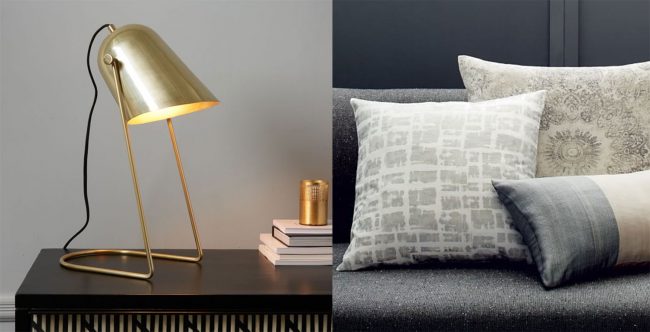 And if you need some fun tabletop and bookshelf items, this cheeky marble car phone is marked down to $25 (it would be THE BEST conversation piece on a home office bookshelf or desk at work) and these chic striped marble vases are $20 off.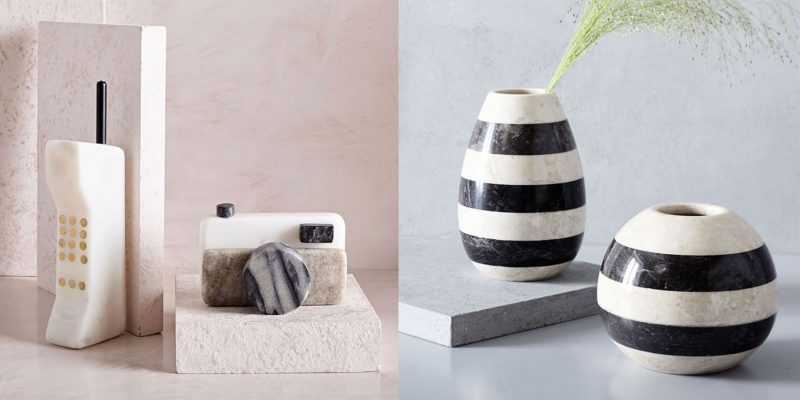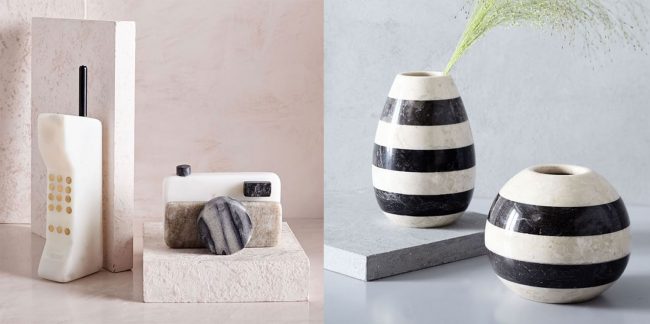 Over at Pottery Barn, they've got some great lighting sales – like this Moravian star pendant that's similar to the one in our beach house, which is over $50 off (just $125!) and this sweet capiz flush mount that's $75 off (just $175 and soooo perfect for a bathroom or hallway).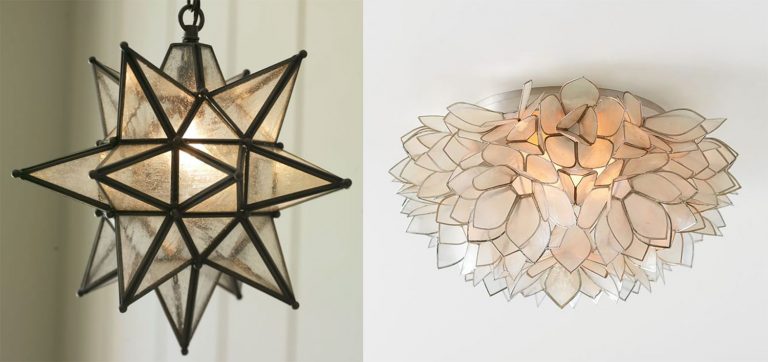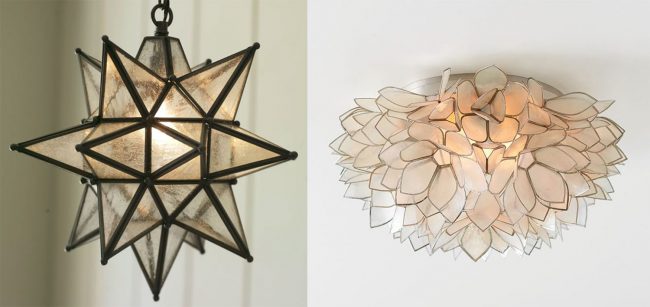 These faux silver dollar eucalyptus branches aren't on sale yet, but I'm keeping an eye on them because they look so convincing! The pretty pink votive set is now $17 (down from $24)… for all THREE! I love the idea of them glowing on a table for a dinner party (not too tall that they'll block faces) or on the mantel on a cozy winter night.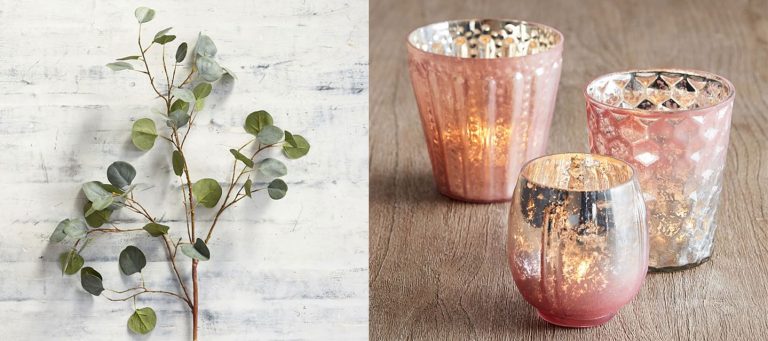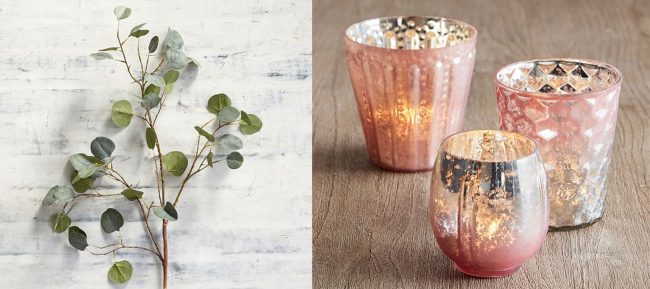 Wayfair has this well-reviewed neutral rug that every blogger and their mother is loving. We were heavily considering it for the beach house, and now it's 10% off which makes it just $145 for an 8 x 10′ (that's crazy cheap for such a big rug).
This pretty metallic art from Target is on sale for $33 (love that it comes pre-framed). I haven't seen it in person, but online Target stuff is so easy to return (you can just bring it to the store) so I might just go for it. That frame color is perfect, and I love the subtle blue, pink, and metallic tones going on.
You can also get these sleek leather and wood chairs for nearly 50% off using the code TURKEY at Target, which makes them less than $100! Two of them in a living room with the round marble table we love between them would look so much more expensive than they are.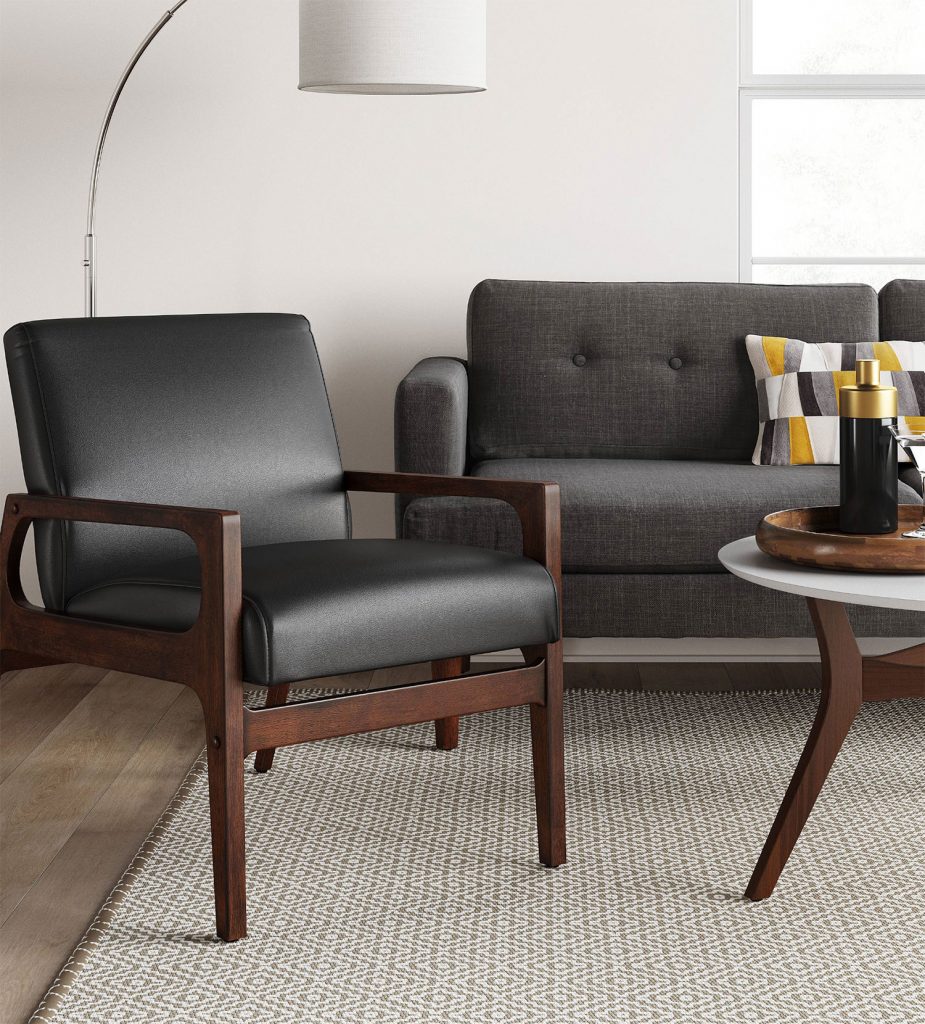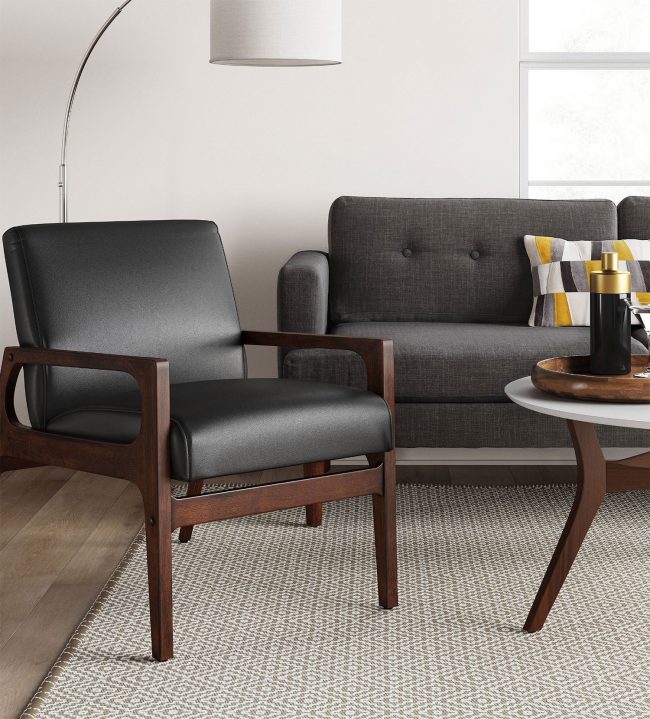 This glossy Martha Stewart casserole dish is super high rated, comes in a ton of colors and it's more than 50% off. I love the white one for the beach house (imagine it on our pink stove) and the gray or the blue one looks perfect for our kitchen at home. Now if only I could cook…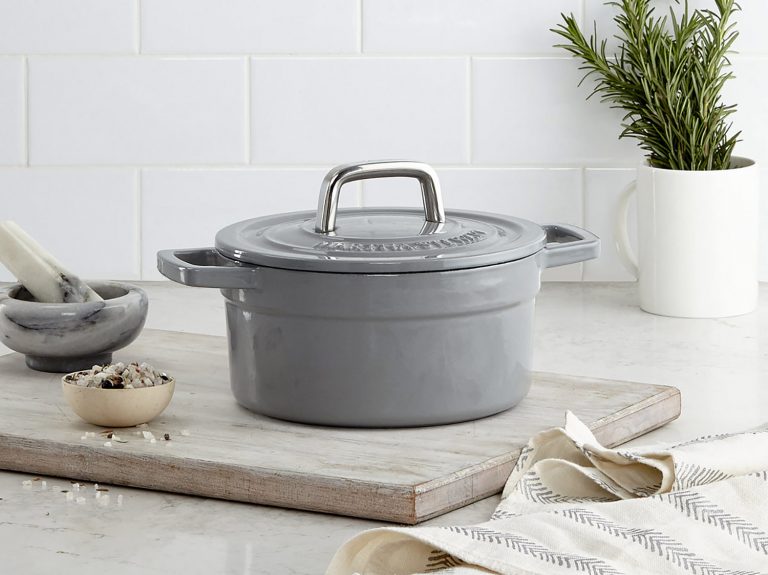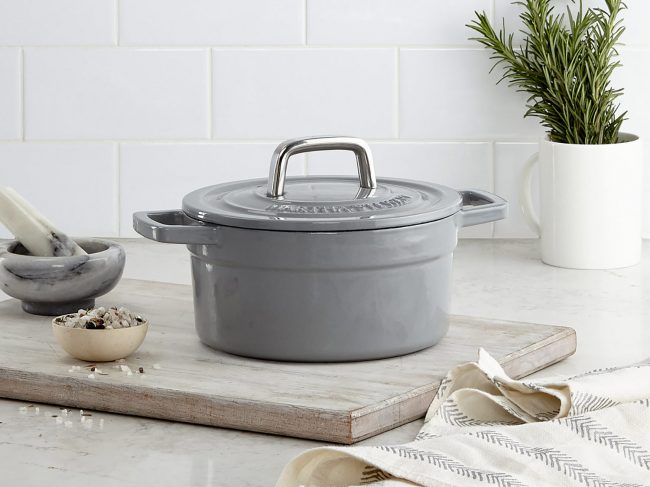 This World Market armchair is 40% off with code FURNSALE, making it $140 less than the previous $349 price tag (just $209). The reviews are good, and the clean mid-century lines mean it can slip into a variety of rooms. It also has a pretty slatted back that would come in handy if you're putting it somewhere that you'll see the back of it.
And we can't forget Small Business Saturday (also: support small businesses year-round!), so here are some of our favorite shops on Etsy (and beyond) with gorgeous hand-made wares! They're not all on sale, but it's AWESOME to have original art and hand-made pillows/ceramics/leather goods, in fact I was just telling John that two of the items on this list are in my "top ten things I'd grab in a fire":
We've been longtime fans of Claire Elsaesser (we have a print of hers in our bedroom, which you can see in the picture below).
These leather pulls can instantly elevate any furniture item – picture them on a Malm dresser from Ikea giving it soooo much more swagger
We are THE BIGGEST fans of Danielle Oakey's Etsy shop. Not only did we buy two of her pillows for our new sofa, we also bought two more pillows for the beach house. They're so well made, and no two are alike. She's having a 15% off Black Friday sale plus free shipping on top of that, just enter the code FREESHIPPING at checkout.
I'm a bonafide Emily Jeffords groupie (we bought one of her prints years ago, and have loved watching her brand grow – she deserves every single eyeball and more). We currently have four different landscape prints of hers, and just can't get over her talent.
Handmade ceramics feel so special, and this dock/planter is full of function and beauty. How much prettier would the kitchen counter be with one of these instead of a long tangled charger cord?
A Samantha French print was one of the first "real pieces of art" we ever purchased back in 2011 or so, and we LOVE her work to an insane degree. It's hard to believe someone's hand can paint this way, with so many light refractions and ripples. Gorgeous.
You know me and tiny houses. I'm always IN. This cute little tea towel from Garbella is great for a kitchen or a bathroom (lately I've loved hanging a tea towel on a hook near the bathroom sink and calling it good). Casual and functional with a homemade twist.
We purchased original prints from Joanne Ho of HeloBirdie around 7 months ago and they're hung in our living room frame collage. I can't tell you how many times I catch myself staring at them instead of at the TV. They're hands down two things I'd grab in a fire without thinking twice. I love that they're one of a kind original paintings, and they look so good in one of these gold frames from Target.
I have had my eye on this Gwen Meyerson print for a while – I love the painterly strokes and you know I'm a sucker for a pink house.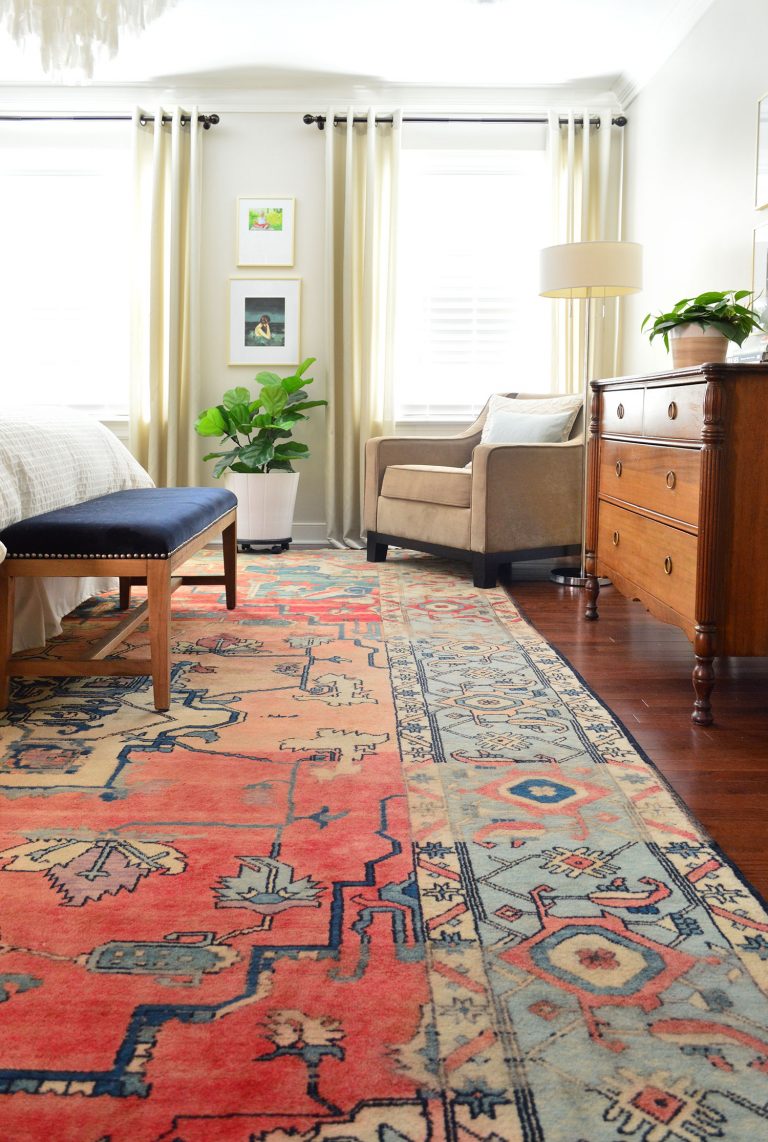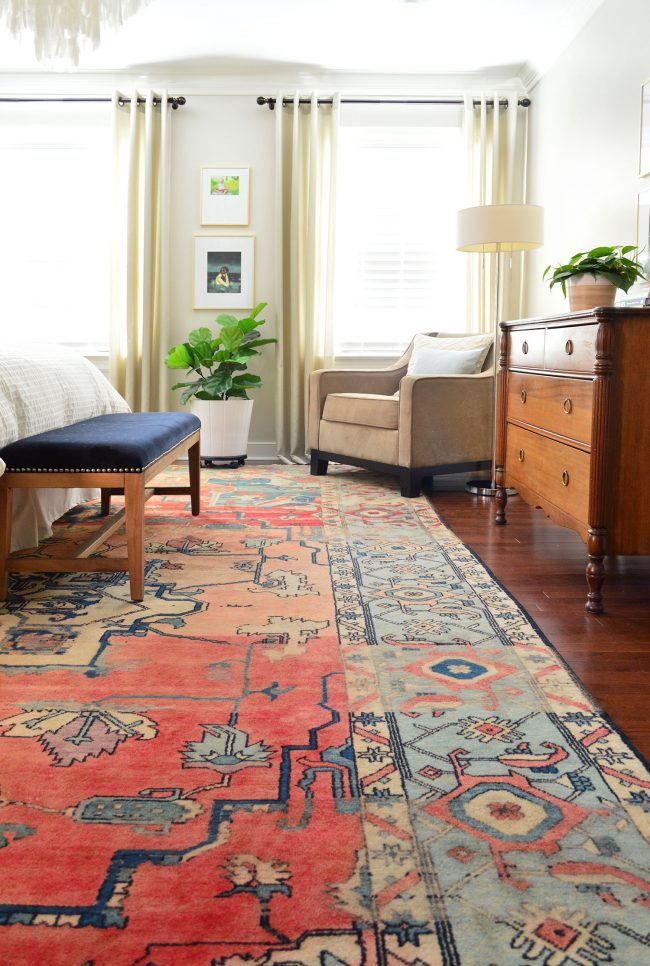 Ok, I'm off to eat more and order some serious house stuff! Ha! But before I go, here's a rundown of the sales & codes I've found so far:
Crate & Barrel – 15% off full price items with the code SAVE15 and up to 40% off 150+ furniture items
Target – Lots of markdowns with an additional 15% off all online furniture with the code TURKEY
Pottery Barn – Free shipping with the code BLACKFRIDAY and tons of individually marked down items (25% off sofas!)
Serena & Lily – Save 25% off with the code BESTDAY
Anthropologie – 30% off everything on their site
CB2 – 15% off every full price item (even furniture) with the code SAVE15
Minted – 20% off holiday cards, gifts, art, and home decor over $150 or 15% off everything with the code: BF2017
World Market – 40% off all furniture with the code FURNSALE
Rejuvenation – Up to 25% off, depending how much you spend
McGee & Co – 20% off everything with the code GIVETHANKS (love this intricate inlay frame and this little dark green & gold alarm clock)
West Elm – Up to 30% off and free shipping with the code SAVEMORE
Annie Selke – 25% off everything with the code CYBER17
Urban Outfitters – Buy one, get one 50% off
Old Navy – 50% off your entire purchase plus free shipping (no code necessary)
Banana Republic – 50% off all regular priced merchandise (no code necessary)
J. Crew – 40% off your purchase plus free shipping with the code THANKU
Gap – 50% off every single thing with the code BLKFRIDAY plus an extra 10% off that with the code JUST4YOU
Hope you guys are enjoying this holiday weekend with family and friends and all the pie! And feel free to tell me on Instagram or Facebook if there are any sales I'm missing. You know I love to soak them all up (picture me basting myself with them, turkey-style). Tis the season!
Psst – For paint color info & source links to nearly everything in our house, this page has got the goods for ya.
*This post contains affiliate links*