…what color would you paint it?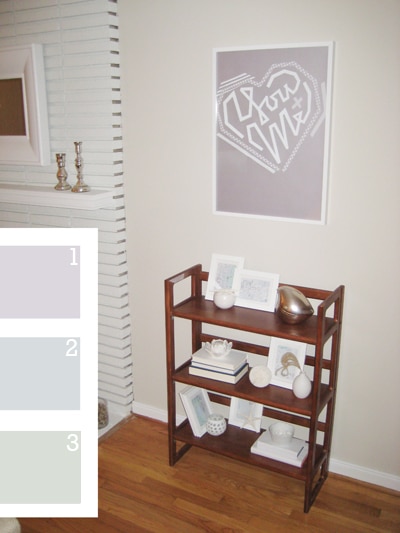 We adopted this snore of a bookshelf in Manhattan about three years ago and it's one of about ten pieces that made the move to Richmond with us in a minivan. We've always treated it like an "until we get something better" piece because there's nothing terribly special about it, but somehow it has lasted this long, so we figure it's about time we make it work.
We're going to give it the ol' Young House Love paint job (the wood is a little too red for our house anyways). And seeing a pretty painted green bed on google gave us the confidence to try something other than white… but we need your help picking the new color (and truly feeling confident about it).
Our top three color contenders (shown on the left side of the pic above) are:
1. A grayish-purple reminiscent of the print above the bookcase.
2. A muted blue inspired by our bedroom and kitchen.
3. A dusty green to complement the sometimes purple undertones in the tan wall color.
Or do we quit messing around and go with what we know: white.
Do you see why we need you? We're practically paralyzed with indecision. We don't want to go too bright since the rest of our living room is pretty neutral: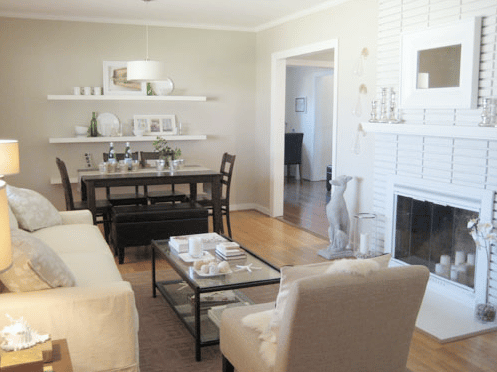 So cast your vote for one of the colors above or feel free to throw some other options into the mix. Thanks in advance for the help and, of course, we'll post the after pic as soon as we get 'er done.