Ok, so this spur of the moment Friday post is all thanks to a gal named Kari on Instagram who messaged me and said "40% off capiz lamps at West Elm. Just saying'!" And, well, you know the rest. I lost my mind. And I bought a giant gorgeous chandelier that I can't wait to lay in bed next to hang over our bed, and I almost bought a dozen other things (there were like 14 things in my cart at one point until John reined me in). And thus, this post full of deeply discounted house stuff was born. I didn't make any fancy mood boards, just dumped a bunch of pics and links here. And as for what I bought, it's this: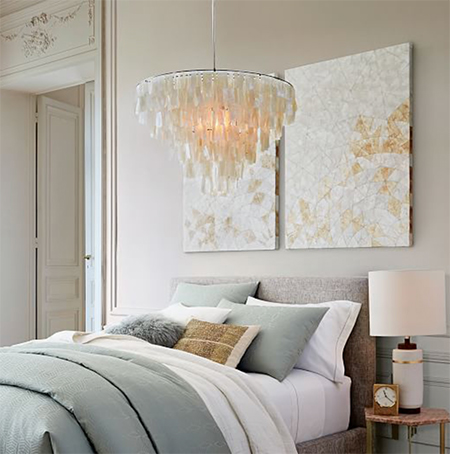 You guys know that capiz is my love language (this can't be overstated), and this beautiful oversized chandelier was originally $479 and now it's $239! With free shipping. Just look at how huge it is. And that shiny polished nickel hardware around the top = meow.
We've been thinking we'd like a larger bedroom chandelier for a while since it's a pretty big room (over 20 feet long!) and we love the smaller flower-like one we have in there, which looks fine in the shot below, but seems a little pinheaded and small when viewed from the other direction (looking at it as you face the bed).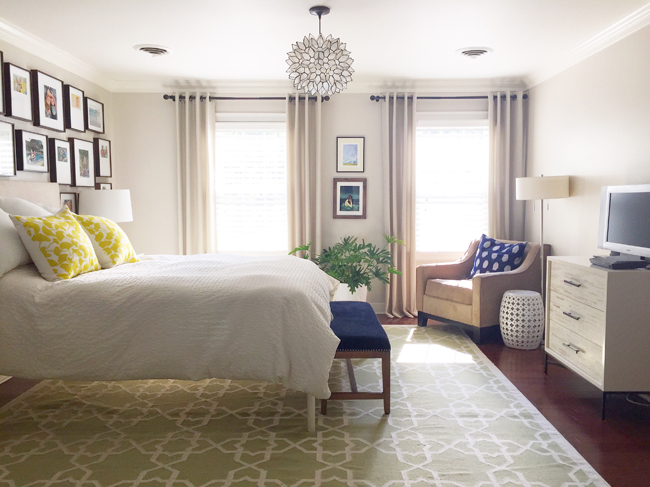 So the plan is to relocate our cute little one into our master closet or bathroom when we redo them, since it's more proportionate for that sized space. Can't you just picture the new one right there above the bed? I CAN'T WAIT!
You know how we have this West Elm chandelier in our dining room, which was a pretty big splurge for us? Well right now it's $239, down from $379 (plus free shipping).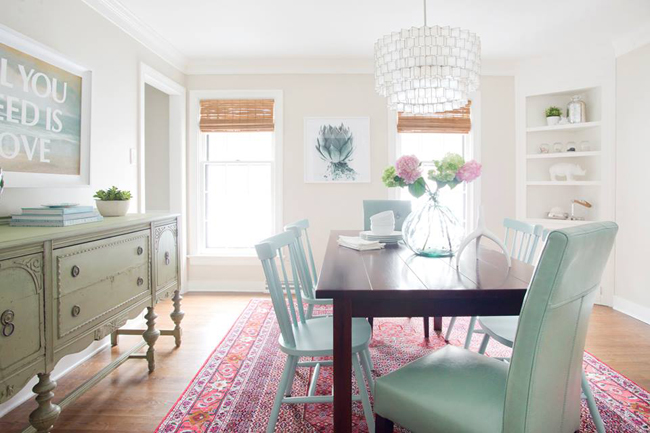 Here's a closer shot of the dining room chandelier for ya. Isn't she a beaut?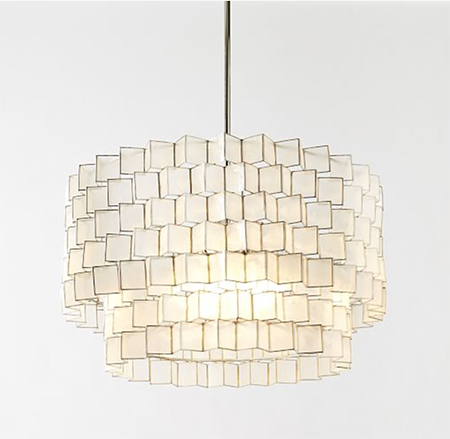 And this rectangular chandelier would look awesome over a kitchen island or a dining table and it was originally $349 and now it's $209 (with free shipping).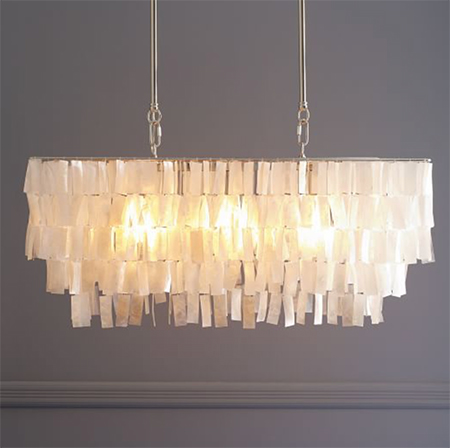 There's also this pretty gray capiz shade that would look great in an office, bedroom, or over a table. Love the little triangle pattern, and it was $209 but now it's $124 (yes, also free shipping).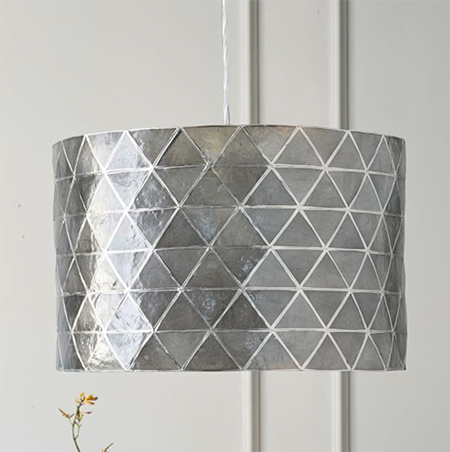 These round orbs o' capiz are pretty cool too. I love them grouped like this. Imagine all three hanging in a lofted foyer? The smaller sized ones would also be awesome for a boring old 8′ tall hallway (picture two or three of them down the hall instead of a bunch of boob lights). The smaller one was $209 and is now $124 with free shipping.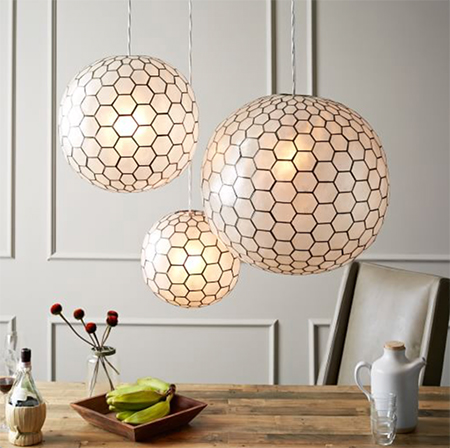 Anyone who has been reading from way back when will remember the one below as the bedroom chandelier we had in our first house. So the new "daddy" one we got for our current bedroom seems especially sweet – almost like it's an homage to our first bedroom where all of this capiz love started. And the price is right! It's just $94 down from $159 (there's also this bigger version – also deeply discounted).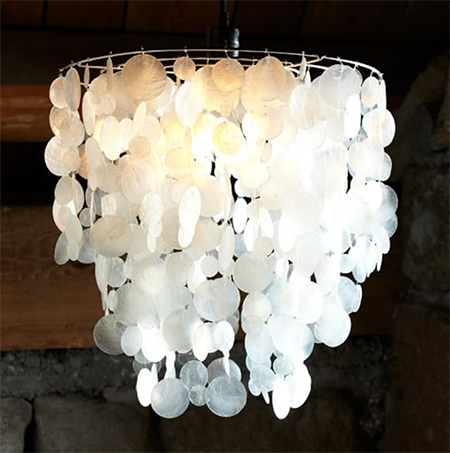 Let's talk about this amazing octagon inlay mirror that I saw in person a few months ago and wanted to marry. John said no (and called me creepy) but seriously, that's one good looking mirror. And I think it has a nice personality. I almost didn't want to post it because it was $349 and now it's $199 and John convinced me that we should wait because we don't have a spot for it and I feel like it'll sell out and be my biggest life regret. Is that a legitimate fear? Probably not.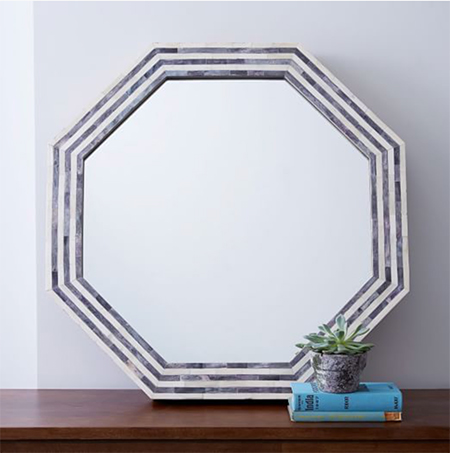 Gold frames. So delicate and chic in a bunch of sizes, and they're all 50% off! I love the idea of a bunch of these for a gallery wall in a foyer, dining room, living room, or bedroom.
They also have them in gleaming silver with the same delicate thin-ness and crisp white mats (and the same 50% off deal). I'm an equal opportunity metal lover, so naturally I want them both. Also I think they'd look awesome mixed in a big gallery wall together (we have a gallery wall full of white, gold, and silver frames in our living room)!
This chic little night stand has the coolest hardware and the legs are GOOD (they're like the ones on the inlay dresser we bought for our bedroom a few years back). Price was $399, now it's $278.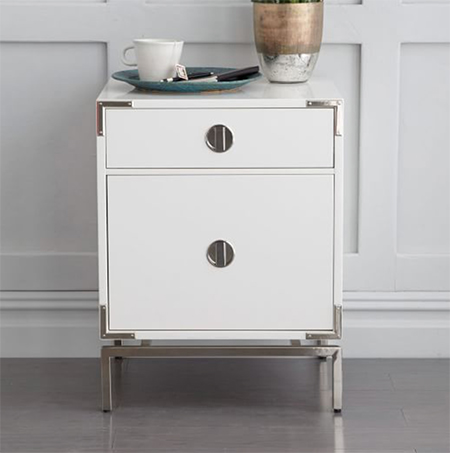 Another campaign dresser, this time bigger and wood toned with gold hardware. ALL OF THE SIGHS. It's still not what I'd call cheap, but it's almost $200 off (was $849, down to $679).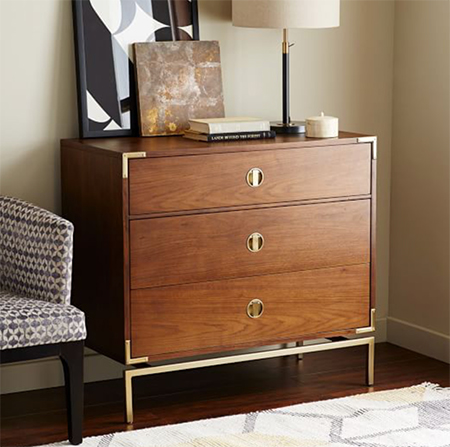 Tell me someone who wouldn't coo over this adorable gold bike, and I shall proclaim them a monster. I want it for myself but it also works as a gift since it's just $16 (free shipping too).
This stone bookend has been on my want list for a while now. It's not super cheap for a thing that holds books up, but it's on sale for $39 and I feel like it's one of those things you have forever and always love, so it's well worth a few bills you'd probably spend at Target on random stuff that makes you scream "what the heck did I buy that made my order $100 again?!" at the checkout.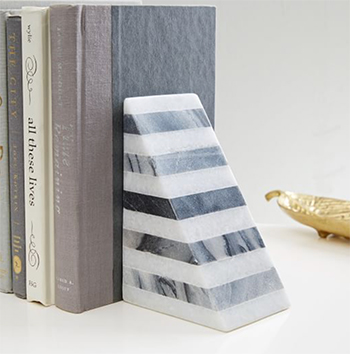 These terrarium vases are so pretty. Very gifty and not a bad price (the smaller one was $44 and now it's $35 with free shipping). I love them because they feel so unusual and interesting with the mix of the metal with the glass and those cool unexpected lines.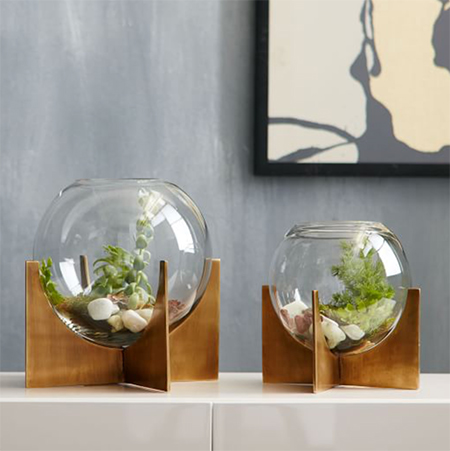 Gold kitty ring dish. Not only pertinent if you have a BFF named Cat (and you somehow convinced your kids to call her Aunt Kitty) but that's a nice bonus. It's $13 with free shipping.
Simple white stockings that don't feel cheap and scratchy are weirdly hard to find – plus they can be monogrammed. They were $30 but now they're $16 with free shipping.
Plaid stockings for the win. I LOVE the gray one and think it would be so cute to have a bunch of those on the mantel. Also super on sale, down from $23 to $13 with free shipping.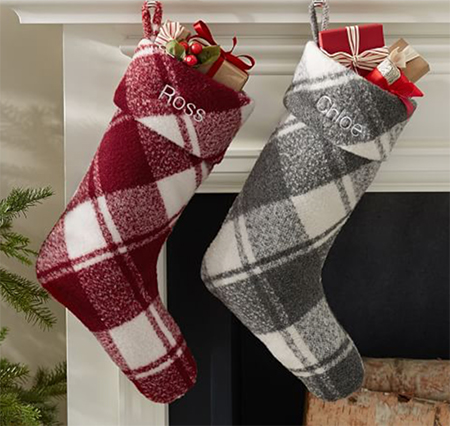 This beautiful statement sofa is a bigger ticket item, but for those lines and the fabric/construction it seems like a good deal (an 84″ one in this "shelter blue" fabric was $1300 but is now $1029). This is also probably weirdly specific, but I am OBSESSED with the idea of one long seat cushion on my sofa. Someday I'll have one of those. They just look so sleek and cozy and much chicer than sofas with lots of cushion seams for all the crumbs to hide in.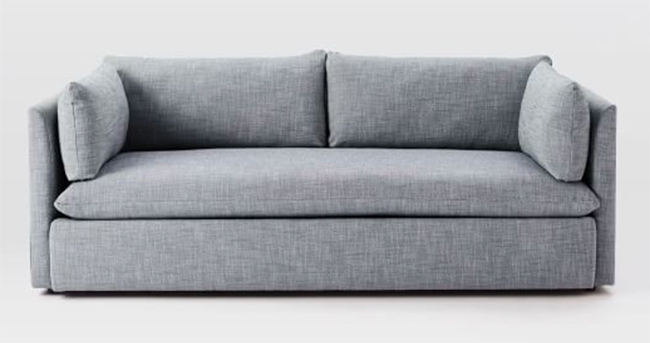 These chairs. I WANT THEM AND WE ALREADY HAVE EIGHT KIDS CHAIRS IN OUR HOUSE (yes, eight – don't ask). But really, how cute are they?! And at $54 (down from $99) I'm about ready to up my kids chair count to 10.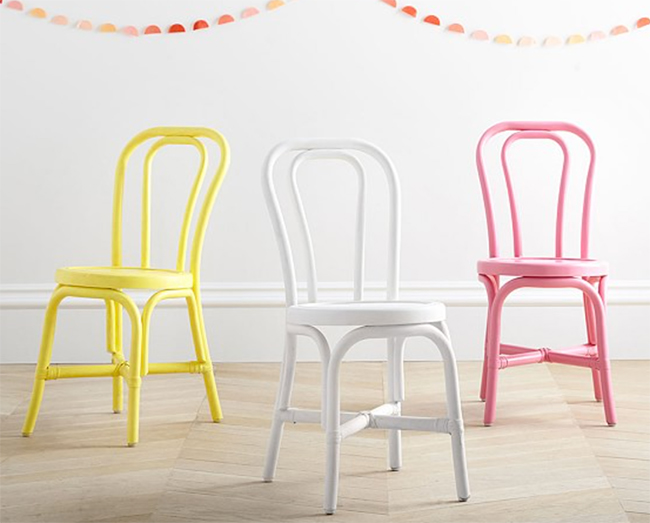 Speaking of kids chairs. Ha! MORE!!!! Look at these cute little spindle chairs. Down from $69 to $39. The only colors left are the navy and the pink ones, but they're SO TEMPTING. John just said out loud that he wants to stuff me into a plaid stocking and leave me there for an hour.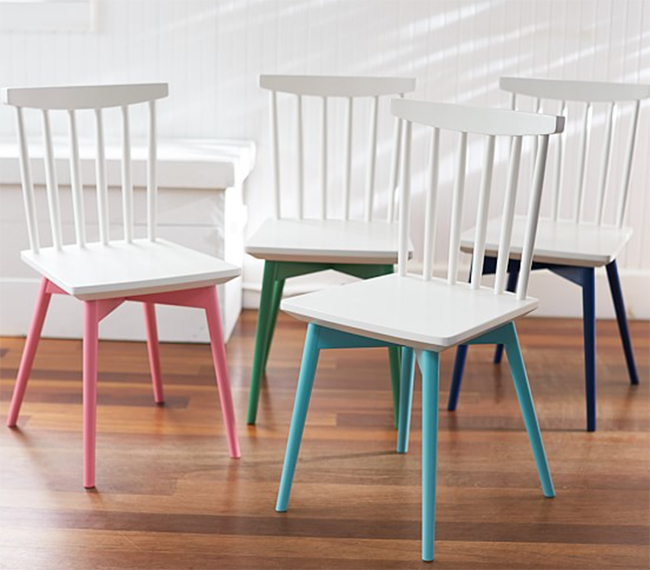 I want these super furry slippers so bad. Love all the colors and they're marked down from $30 to $16.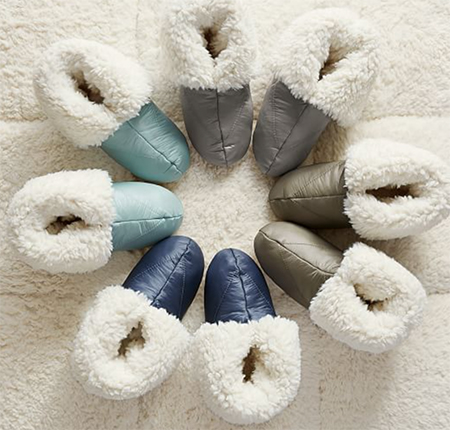 Vita-Mix. It's a thing. John's sister is SO IN THE CLUB. So I'm just leaving this here for anyone else who loves them – you can save up to $150.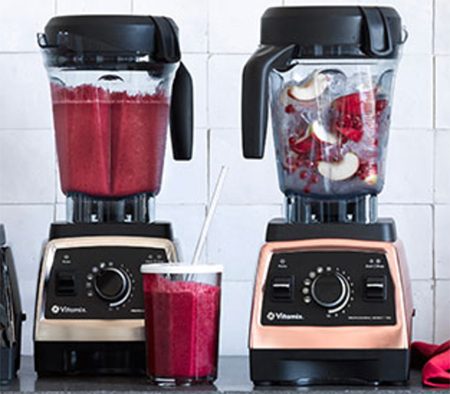 And so ends our time together scouring sales and imagining a world full of capiz lights and kids chairs as far as the eye can see. I feel like when other people try to meditate they picture a field full of daisies but a field full of capiz and colorful little seating options might actually be more zen for me. Also, speaking of the holidays, I'm working on a real post full of Christmas decor at our house with way too many pictures of bottle brush trees for Monday. HO HO HO!
*This post contains affiliate links*