We're thrilled to introduce the newest member of our family, baby Teddy!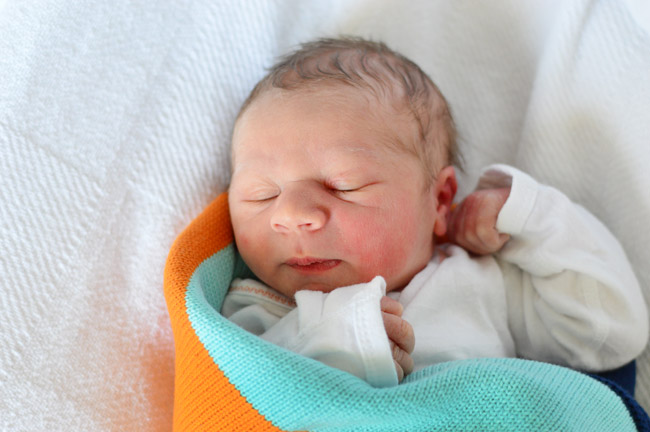 On Wednesday, April 16th at 8:51 am, Theodore Freeman Petersik was born wielding a tiny drill weighing in at 8 lbs on the dot and measuring 19.5 inches long. We're crazy in love with him, including Clara who just can't stop kissing and snuggling "her baby." Especially when he whimpers or coos, it becomes her personal mission to soothe him.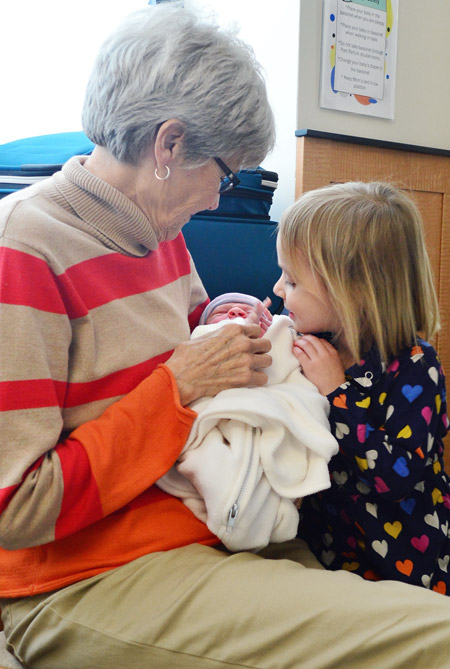 Teddy was named after my dad's dad Theodore (who went by Teddy his entire life) and his middle name honors John's maternal grandfather (Freeman is John's middle name too). Teddy is already proving to be a little spitfire like his sister, although he came into the world a lot less dramatically, for which we're eternally grateful. We're both so relieved and overjoyed that he's healthy and here in our arms.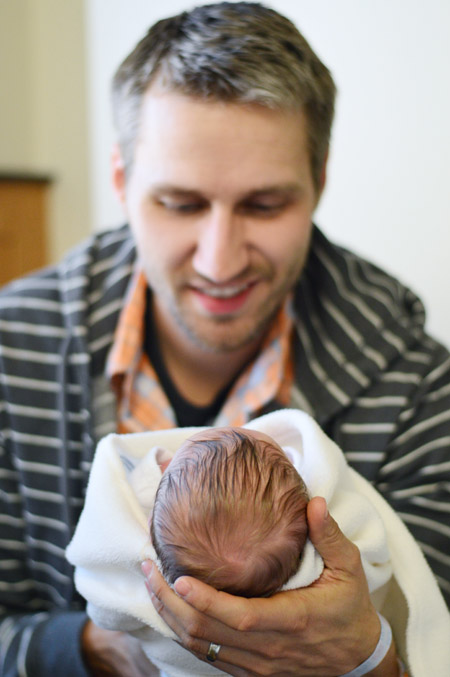 Thank you all so much for the love, kind words, good vibes, prayers, and well-wishes that you've sent our way throughout this pregnancy. The c-section delivery went flawlessly and I'm feeling great, so it's a nice contrast from my last rodeo. Our little family of five (Burger counts!) has never felt so blessed.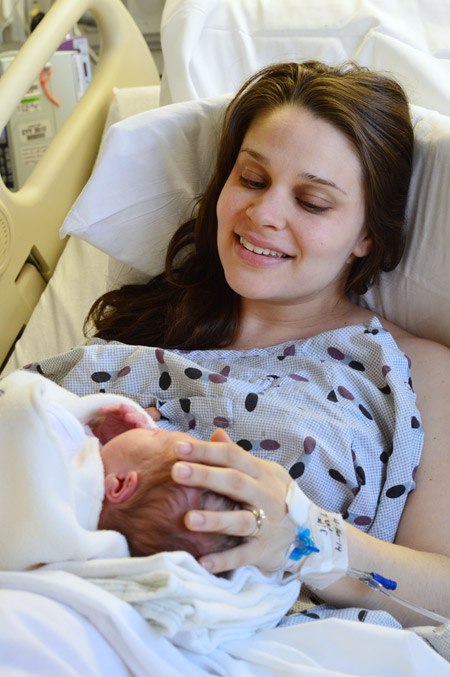 Speaking of Burger, we'll be in the hospital through this weekend, so he has yet to meet his newest bestie/crumb provider (he's at our house with the grandparents, being spoiled to no end), but we're sure they'll be fast friends. We hope to be back to blogging on Monday when we're home, albeit on a slower schedule. Until then, we'll leave you with this: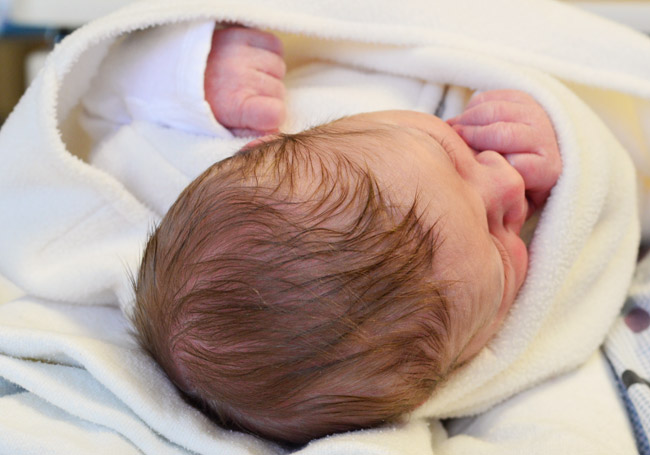 Look at all that hair!